The funding will help Ocean.io drive US and European expansion. Here are the top-line bullets you need to know.
Ocean.io, an account-based marketing data platform, has raised $6.9M in seed funding from Peak Capital.
How's the company performing?
Denmark-based Ocean.io leverages AI and data extracted from over 300M public databases, web pages, and company registries to help companies shortlist business targets.
The company witnessed 7x revenue growth in 2021. Its current revenue run rate sits at $6M.
The company's client base has doubled in size every 2 months and includes Sony, Tele2, Leadinfo, and JLG.
Ocean.io's clients have reportedly witnessed time savings of up to 34%, a 22% reduction in cost-per-marketing qualified lead, and prospect growth of up to 900%.
The platform can be integrated with LinkedIn, HubSpot, Pipedrive, and Salesforce.
Ocean.io has offices in Copenhagen and Kyiv.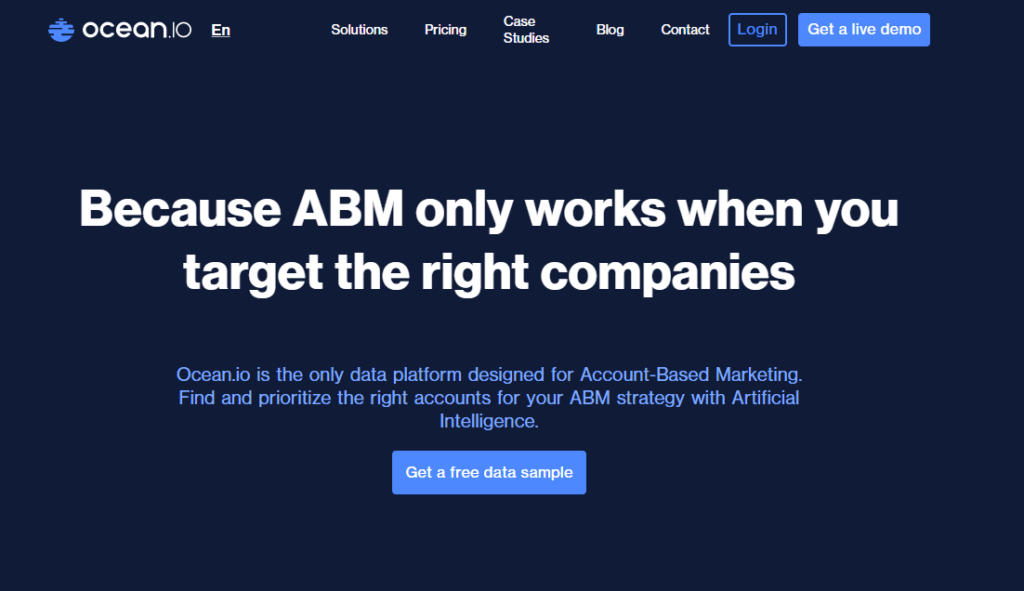 Source: Ocean.io
Why does the market matter?
The global sales intelligence market is expected to reach a value of $3.8B by 2025, growing at a CAGR of 12.3%, according to KBV Research.
Software solutions that help enhance customer targeting and connect rates are increasingly being recognized as providing a competitive advantage, which has contributed to market growth.