The acquisition will help Nvidia strengthen its mapping and localization capabilities. Here are the top-line bullets you need to know.
Nvidia, a company that designs and manufactures graphic processing units (GPS), has acquired DeepMap, a provider of high-definition mapping solutions for autonomous vehicles. The acquisition is expected to be completed in Q3'21. The financial terms of the transaction were undisclosed.
Who are the parties to the deal?
DeepMap: California-based DeepMap, a high-definition mapping solutions company, provides technology to enable continuously updated precision mapping for autonomous vehicles. The company's customers include Bosch, Ford, Honda, Mercedes-Benz, and SAIC, among others. DeepMap's presence spans 7 countries and its offerings are used by over 10M people daily. It was featured on the CB Insights AI 100.
Nvidia: California-based Nvidia designs and manufactures graphics processing units for gaming and professional systems. It also manufactures system-on-chip units for the automotive market, among others. It generated $5.66B in Q1'21 revenue and has a current market cap of $404B.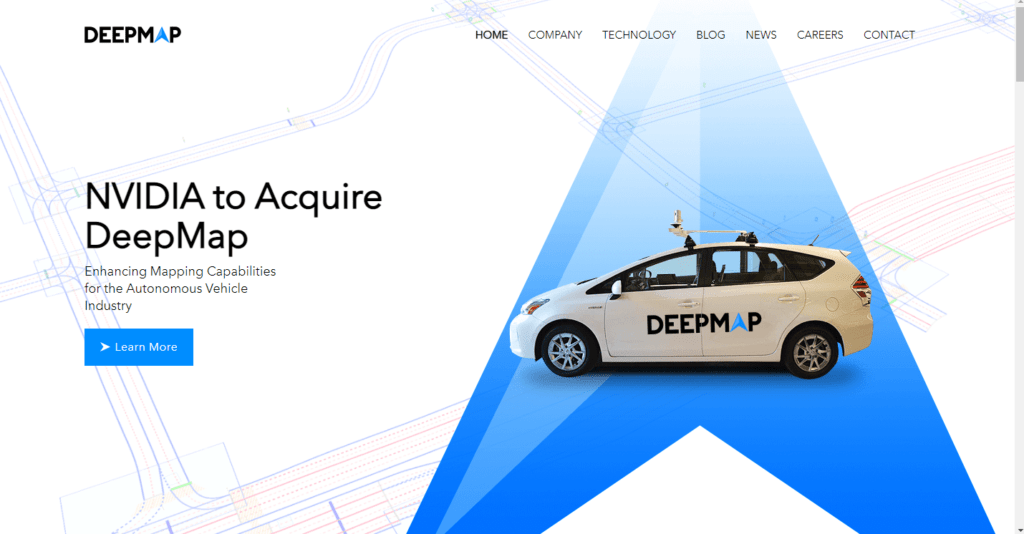 Source: DeepMap
Why does the market matter?
The acquisition will strengthen HD mapping and localization capabilities on NVIDIA DRIVE where:
The HD maps for the autonomous vehicles market is expected to grow at a CAGR of 34.3% and reach a value of $16.51B by 2028, according to Emergen Research.
Nearly 18.4M automobiles on the road are expected to feature at least level 2 automation by 2024. The increased rate of adoption of autonomous vehicles coupled with technological advancements has contributed to industry growth.
The Covid-19 pandemic has also given boosted the growth of autonomous driving technology to develop a contactless, safe option for personal mobility, logistics, and delivery services.