Novakid plans to use the funds to expand into Asian markets. Here are the top-line bullets you need to know.
Novakid, an English learning platform for 4- to 12-year-olds, has raised $35M in a Series B funding round. This round drew participation from Godwater Capital, Owl Ventures, PortfoLion, and BonAngels Venture Partners, among others.
HOW'S THE COMPANY PERFORMING?
San Francisco-based Novakid provides a personalized online English learning platform for kids aged between 4 and 12.
The company, which leverages live classes and gamified lessons, reported $9M in revenue in 2020 and has 300 employees. Novakid stated a 700% year-over-year increase in active client base growth rate in 2021.
The company has 410K new class bookings on a monthly basis, over 50,000 students from across 40 countries, and 2,000 tutors on its platform.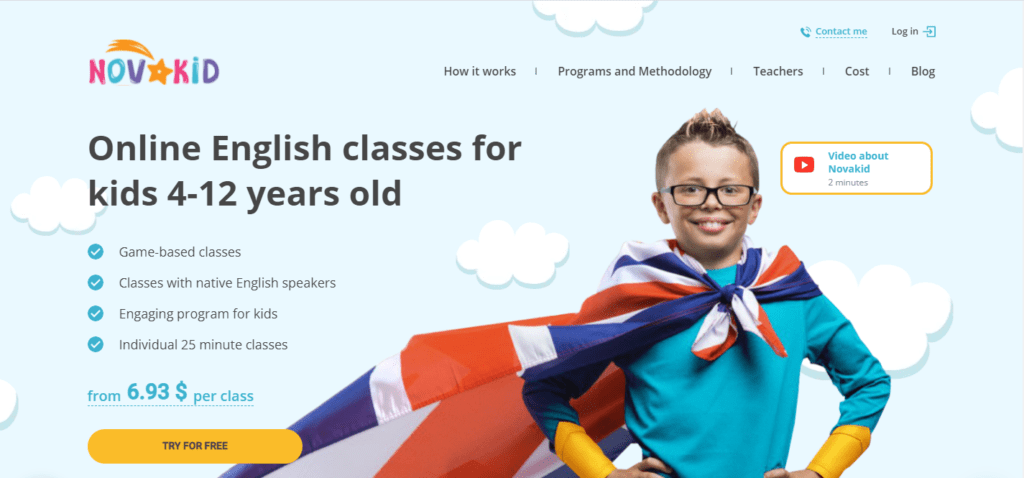 Source: Novakid
WHY DOES THE MARKET MATTER?
The education technology market is expected to grow at a CAGR of 16.1% and reach a value of $181.3B by 2025, according to MarketsandMarkets.
Annual spending on educational technology is estimated to reach $342B by 2025, according to HolonIQ.
Increased penetration of digital devices, the advantages of technological integration, and the pandemic-induced growth of online education media are some of the key enablers of this growth.
There has been a growing demand for language-learning companies, with Duolingo's July 2021 IPO.