The funding will help Noom grow its platform to address issues like stress management, sleep disorders, diabetes, and hypertension. Here are the top-line bullets you need to know.
Noom, a digital weight loss platform, has raised $540M in a Series F with participation from Silver Lake, Samsung Ventures, and Novo Holdings, among others.
HOW'S THE COMPANY PERFORMING?
New York-based Noom is a digital weight loss and wellness platform that helps users track calorie consumption for their personal health and wellness goals. Its app has been downloaded 45M times, with users located in 100 countries including the US, the UK, Canada, and Australia.
Noom is aiming to IPO at a valuation of $10B next year.
The startup reports that revenue nearly doubled last year, from $237M in 2019 to $400M in 2020.
Noom has offices in Seoul and Tokyo.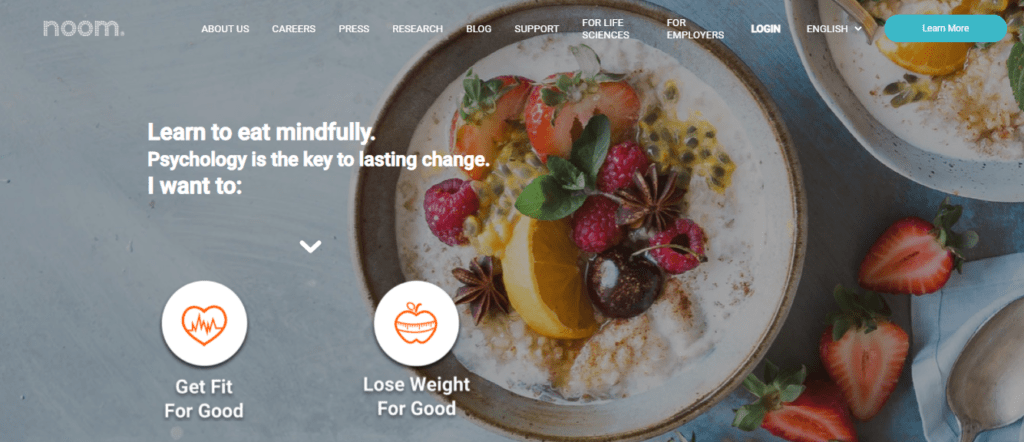 Source: Noom
WHY DOES THE MARKET MATTER?
The digital health market is expected to grow at a CAGR of 28.5% and reach a value of $639B by 2026, according to Global Market Insights.
Venture funding to healthtech startips doubled in 2020 to reach $14B and is expected to continue growing at a similar pace.
The digital health industry has seen rapid growth due to organizations increasingly banking on technology to reduce employee medical costs.
Q1'21 has seen a huge spike in healthcare investment, with 43 mega deals worth over $100M.