No-code AI startups are raising new funding rounds from VCs and being acquired by tech giants. Here are the top-line bullets you need to know.
While low-code and no-code solutions have been around for decades in applications like web design, the tech is only now gaining traction in a wide range of day-to-day enterprise functions. 
FREE DOWNLOAD: THE COMPLETE AI 100 LIST
Get an excel file with the entire AI 100 list including each company's total funding, focus area, and more.
No-code AI tools allow enterprise users to build and deploy AI models through a "drag-and-drop" interface. This mean teams without IT or data engineering experience can integrate machine learning (ML) applications into enterprise workflows, automate data pre-processing, and reduce time to deployment.
The space is still relatively nascent, but it's growing fast. Private vendors and big tech companies are building products to address the talent shortage in AI. At least 12 companies highlighted below raised VC funding in 2020 for no-code AI solutions. Meanwhile, tech companies like C3.ai, Google, and Amazon have acquired no-code AI tools or launched their own.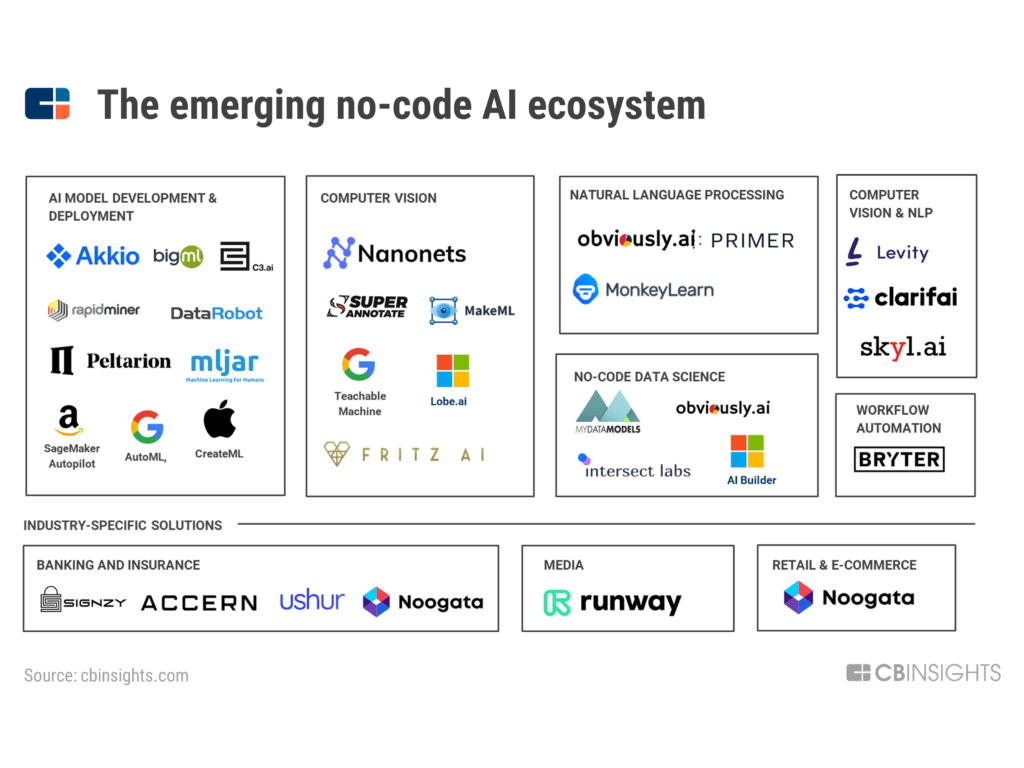 Already in 2021, Bryter raised a $66M Series B round from Accel, Dawn Capital, and Noogata received $12M in seed VC funding.  
We highlight some key developments in the space below.