The funding will help NinjaCart enhance its technology and supply chain infrastructure. Here are the top-line bullets you need to know.
NinjaCart, a B2B marketplace for agricultural produce, has raised $145M in an extended Series D round that drew participation from Flipkart Venture Fund and Walmart.
How's the company performing?
India-based NinjaCart's agritech platform brings together farmers and retailers to facilitate the buying and selling of fresh produce.
Its supply chain technology helps address price risk and distribution inefficiency, among other issues.
The startup claims to have helped more than 100K farmers across 150 villages bring in more revenue.
The fresh produce supply chain company is equipped to deliver nearly 1400 tonnes of agricultural produce from farmers to businesses in less than 12 hours.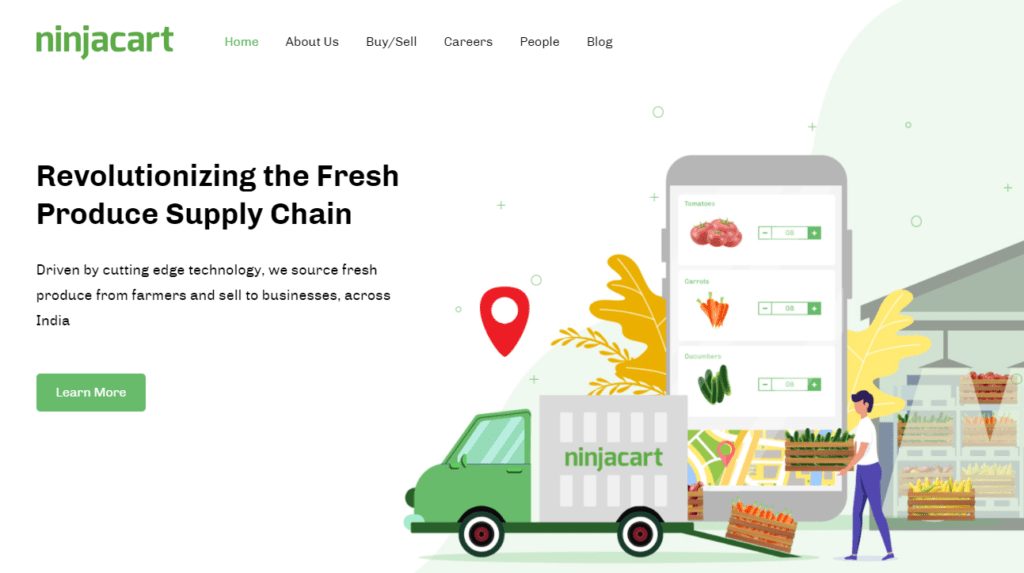 Source: NinjaCart
Why does the market matter?
The global food logistics market is expected to reach a value of $176.5B by 2027, growing at a CAGR of 8.3%, according to Maximize Market Research.
The rapid growth of e-commerce and the adoption of AI and other intelligent technologies to improve supply chain efficiency have contributed to market growth.
Online shopping volume jumped in the face of pandemic-related lockdowns, increasing the demand for logistics solutions and, therefore, growth in this market.