The funding round helps the company offer a robust, customized mapping platform to its users. Here are the top-line bullets you need to know.
NextBillion.ai, a hyperlocal service provider, has raised $6.25M in an extended Series A from M12 (Microsoft's corporate venture fund). The round is an extension of the company's $7M Series A last year, which was led by Lightspeed India Partners and Falcon Edge Capital.
HOW'S THE COMPANY PERFORMING?
Singapore-based NextBillion.ai offers customized mapping and location data solutions. The company deals in AI-based geocoding and search APIs in the transportation and logistics space. It serves industries such as ride-hailing, food delivery, big tech, and logistics.
The company serves approximately 15 customers in 20 countries, has helped map more than 2.5M miles of road, and has handled over 20B API calls.
NextBillion has offices in Singapore, the US, and India.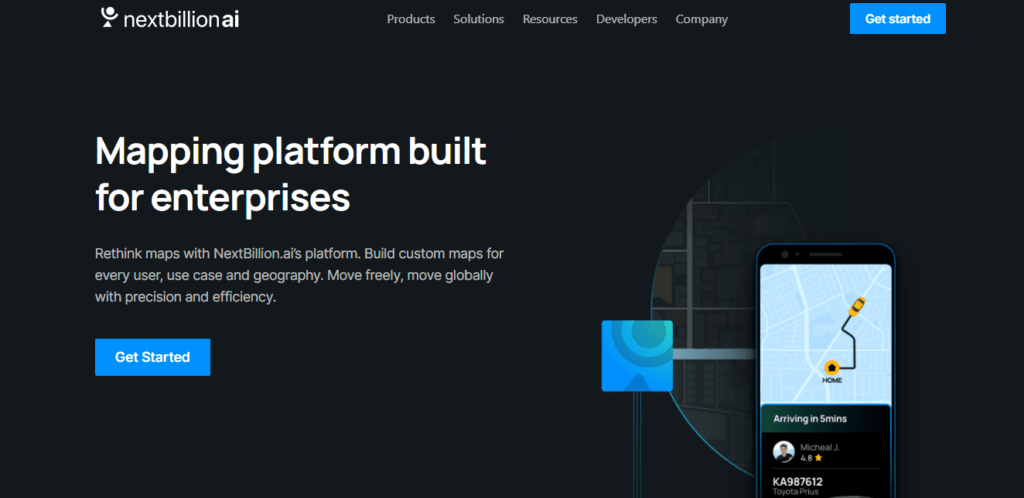 Source: NextBillion.ai
WHY DOES THE MARKET MATTER?
The geospatial analytics market is estimated to be worth $73B and is projected to grow at a CAGR of 19%, according to CB Insights' Industry Analyst Consensus.
Investments in the geospatial analytics space have grown significantly since 2018 due to increasing satellite launch capacities and new data sources.
Innovations in big data management and satellite launch capabilities are driving the market, boosting the efficacy of geospatial data, and cutting discovery costs.