The first six months of 2017 saw the emergence of a dozen new VC-backed US unicorns, including rocket launch vehicles, health insurance companies, and at-home cycling services.
Last quarter, the US unicorn "birth rate" ticked up significantly as 9 new VC-backed companies reached $1B+ valuations (compared to only 3 companies in Q1'17), the highest quarterly total since the close of Q3'15, according to our Q2'17 Venture Capital Funding Report with PwC. All together, that means 12 US-based startups joined the global unicorn club in H1'17.
This new unicorn cohort operates across industries, from fitness tech to cybersecurity to enterprise data management. Healthcare and wellness was one common theme, with health tech platform Outcome Health, cycling fitness company Peloton, and health insurance startup Clover Health all raising unicorn rounds this past May.
While late-stage investing rounds are the typical "tipping point" for entry into the unicorn club, one quarter of newborn unicorns in H1'17 earned their $1B+ valuations with a mid-stage Series C capital raise. And while the majority of unicorn deals (8 of 12) were worth $100M+, three companies landed on the list with raises under $100M: Quora, with an $85M Series D, Rocket Lab, with a $75M Series D, and Symphony, with a $63M Series C.
Below, meet the dozen startups (ranked by valuation, largest to smallest) that investors valued at $1B+ in H1'17.
1. OUTCOME HEALTH

Valuation: $5.5B
Unicorn Round: $500M Growth Equity
Select Round Investors: capitalG, Goldman Sachs, Balyasny Asset Management
Outcome Health (formerly Context Media) disseminates patient education content and interactive health assessments through tablets, in-office video screens, custom apps, and more. The startup originally targeted endocrinology and diabetes care, but has since expanded into new specialties, including primary care and oncology.
Currently, Outcome Health has a presence in almost 20% of US doctors' offices. Co-founders Rishi Shah and Shradha Agarwal aim to use their massive $500M raise – the company's first disclosed equity funding round – to drive adoption up to 70% of US physician practices by 2020.
---
2. QUORA

Valuation: $1.8B
Unicorn Round: $85M Series D
Select Round Investors: Y Combinator, Matrix Partners, Tiger Global Management
Since being founded in 2009, Q&A platform Quora has steadily grown into a robust hub for online discussion: the site allows contributors to respond to posted questions with their own analysis and opinions, which can then be upvoted by other Quora users.
According to co-founder and CEO Adam D'Angelo, Quora sees 190 million unique visitors per month, but optimizes for quality over volume, with a ban on bad actors and carefully curated new editorial formats. The company recently introduced French, Spanish, German, and Italian versions of the site, and the $85M unicorn raise will further fuel international expansion.
---
3. AvidXchange

Valuation: $1.4B
Unicorn Round: $300M Series F
Select Investors: CDPQ, MasterCard Worldwide, Peter Thiel, Temasek Holdings
AvidXchange, a fintech startup that automates invoicing and payment processing for midsize companies, aims to use its Q2'17 funding round to enhance its SaaS product offering and expand into new markets. Over its 15 years in business, AvidXchange has evolved to offer customers integration with over 100 different accounting systems.
Co-founder and CEO Michael Praeger has grown AvidXchange to nearly 900 employees from its headquarters in Charlotte, North Carolina, making it the state's only unicorn. Notably, Canadian pension-plan investor CDPQ (Caisse de depot et placement du Quebec) funded an entire third of AvidExchange's recent $300M round.
---
4. c3 iot

Valuation: $1.4B
Unicorn Round: Amount Undisclosed, Series E
Select Round Investors: Breyer Capital, Sutter Hill Ventures, Wildcat Venture Partners
C3 IoT provides a platform for the design, development, and operation of enterprise-scale big data, predictive analytics, AI, and IoT applications. The company claims to have completed more than 20 industrial-scale deployments with more than 100 million connected IoT sensors since its founding in 2009. C3 IoT's offerings also include turnkey SaaS IoT applications for issues such as fraud detection, supply chain optimization, and customer engagement.
Before its recent unicorn round, the company's last disclosed raise was a $70M Series D in Q3'16, with investors including Sutter Hill Ventures and Thomas Siebel, among others. According to company President and CTO Ed Abbo, the most recent round in Q1'17 will be used to broaden C3 IoT's distribution capacity, expand its partner ecosystem, and bolster customer service.
---
5. Robinhood

Valuation: $1.3B
Unicorn Round: $110M Series C
Select Round Investors: Index Ventures, New Enterprise Associations, Ribbit Capital, Thrive Capital
Founded in 2013, Robinhood — which allows users to trade stocks without paying commissions — is now the fastest-growing brokerage, and crossed $50B in transactions earlier this year. The millennial-focused startup has over two million accounts, with 90% of users under the age of 35.
Co-founders Baiju Bhatt and Vlad Tenev say they're committed to offering "unconditional free trading" forever, but also recently launched a premium option (which unlocks features like a line of credit and after-hours trading) beginning at $10 per month. The popularity of the premium tier helped Robinhood secure its unicorn valuation, as adoption of Robinhood Gold is growing at a 17% month-over-month pace.
TRACK ALL THE UNICORN STARTUPS IN THIS BRIEF AND MORE ON OUR PLATFORM
Startups valued at $1B+. Look for Unicorns - Billion Dollar Startups in the Collections tab.
Track Unicorn startups
6. Rubrik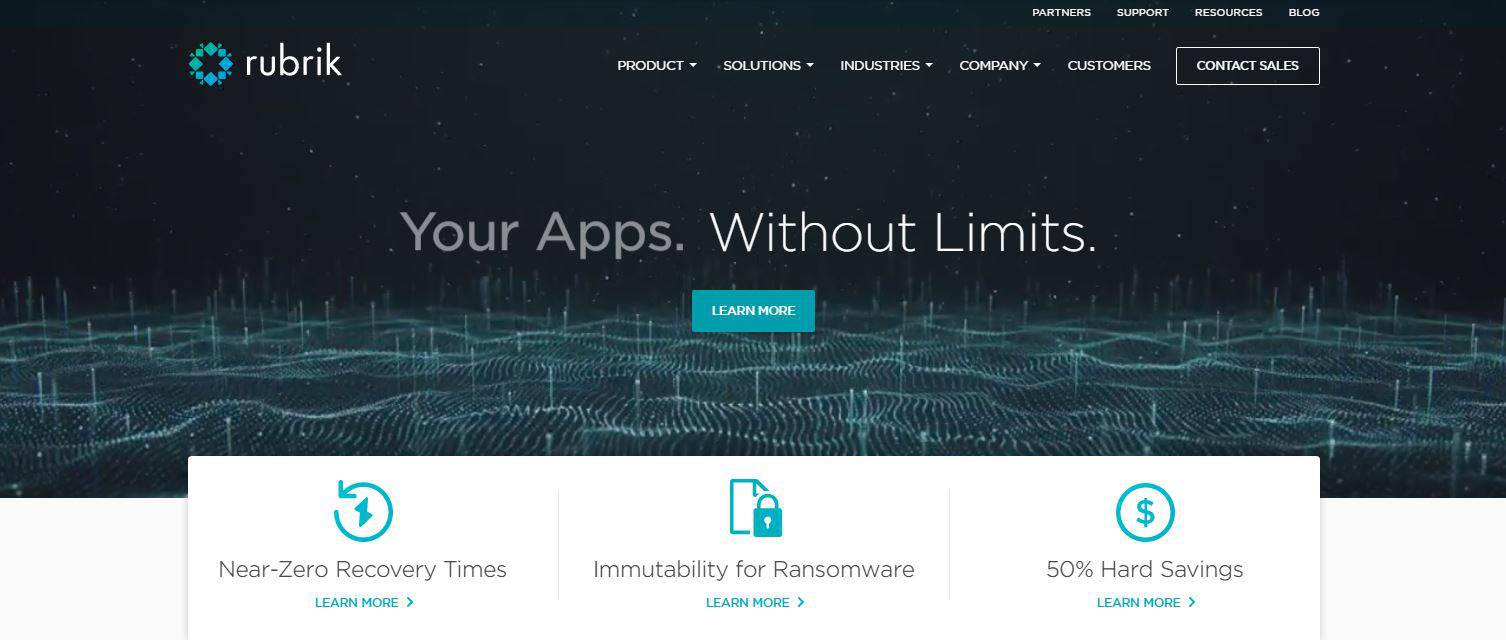 Valuation: $1.3B
Unicorn Round: $180M Series D
Select Round Investors: Greylock Partners, Institutional Venture Partners, Lightspeed Venture Partners
Rubrik, known by some as a data backup solution, offers data protection, search, analytics, compliance, and copy data management in one platform. The company serves the growing market of enterprises taking a "hybrid cloud" approach (those companies rely on a mix of on-premises, private cloud, and third-party, public cloud services) and aims to help its customers understand how their data is being utilized across all properties.
According to co-founder and CEO Bipul Sinha (a former VC), Rubrik reached annualized revenue of $100M in January, and could more than double that number this year.
---
7. Peloton

Valuation: $1.25B
Unicorn Round: $325M Series E
Select Round Investors: Balyasny Asset Management, Comcast, NBCUniversal, Kleiner Perkins Caufield & Buyers
Peloton sits at the intersection of fitness, hardware, and content. The cycling startup, founded in 2012, sells an in-home stationary bike with a touchscreen tablet that allows users to stream live or on-demand spin classes and track their performance for each ride.
The company's unicorn capital raise was its first since 2015, and attracted Peloton's first corporate investors: both Comcast and NBCUniversal participated as investors in the company's unicorn Q2'17 raise. The participation of those investors could be clue that the cable provider and TV network are interested in bringing Peloton's content to a wider television audience.
---
8. Clover Health

Valuation: $1.2B
Unicorn Round: $130M Series D
Select Round Investors: First Round Capital, Google Ventures, Sequoia Capital
Clover Health is a digital health startup focused on lowering the cost of healthcare. The company currently operates as an insurer — it handles Medicare Advantage claims and benefits for around 25,000 customers in New Jersey — but has stated a larger goal of applying data science to preventive care.
Co-founders Kris Gale and Vivek Garipalli believe that by mining patient data to identify gaps in care (e.g. prescription lapses, missed appointments) they can predict and avoid future healthcare problems. Clover's unicorn round will fund expansion plans: the company aims to launch in as many as three more states by October 2017.
---
9. CrowdStrike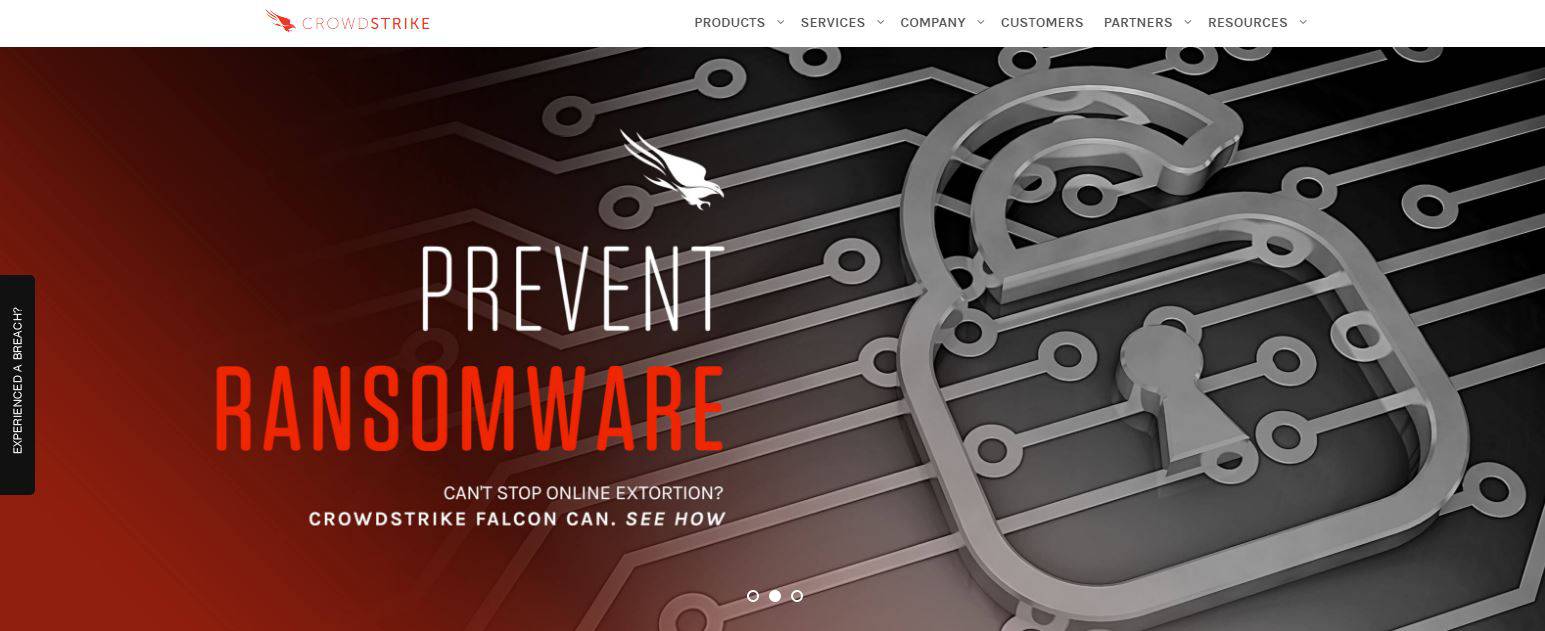 Valuation: $1.01B
Unicorn Round: $100M Series D
Select Round Investors: Accel Partners, capitalG, March Capital Partners
CrowdStrike offers a suite of cybersecurity products to customers through a SaaS platform that integrates with its other security solutions via API, including anti-virus protection, endpoint detection/response, managed threat hunting, and IT hygiene. CrowdStrike's flagship product is now globally available in 176 countries, and in July the startup released a new cybersecurity search engine.
The company was also involved in tracing Russian hacking efforts related to the 2016 DNC election, and according to co-founder and CEO George Kurtz, the number of the company's $1M+ contracts has quintupled since it released its findings on the subject in June 2016.
---
10. Rocket lab

Valuation: $1B
Unicorn Round: $75M Series D
Select Round Investors: Bessemer Venture Partners, Khosla Ventures, Promus Ventures
Rocket Lab offers cost-effective rocket launch services to commercial customers, focusing on launch vehicles that deliver small satellites to low Earth orbit at high-speed frequencies. Tiered offerings include options for both dedicated and shared launches.
The company, which is 3D printing certain rockets, is a competitor to Elon Musk's SpaceX. Rocket Lab Founder and CEO Peter Beck recently announced that he intends to launch one rocket a week, compared to SpaceX's one a month. The company has also announced that it is on track to reach the lunar surface by the end of 2017.
---
11. Katerra

Valuation: $1B
Unicorn Round: $130M Series C
Select Round Investors: DFJ Growth Fund, Khosla Ventures
Construction tech startup Katerra emerged from stealth mode with its unicorn raise in Q2'17. Katerra's services operate across many different areas of the construction and architecture sectors, spanning product design and sourcing, procurement and supply-chain, logistics, and customer services.
Founder and Chariman Michael Marks, who briefly served as interim CEO of Tesla, launched the business with a goal to lessen construction costs by managing the end-to-end building process, thus eliminating the need for subcontractors to bid on services to contractors (which can lead to inflated prices).
---
12. Symphony communication services

Valuation: $1B
Unicorn Round: $63M Series C
Select Round Investors: BNP Paribas, Goldman Sachs, Google
Symphony (formerly Perzo, founded in 2012) offers a cloud-based communication and content sharing platform for financial services businesses. The tool was first built as an internal messaging system by Goldman Sachs, and the company focuses on offering a regulatory-compliant product that can be adapted to customers' unique needs, complete with a developer toolkit for creating apps, smart bots, or external application integrations.
CEO David Gurle founded the business after developing communication offerings at companies such as Skype, Thomson Reuters, and Microsoft; his pedigree has helped Symphony raise nearly $230M to date.
---
If you aren't already a client, sign up for a free trial to learn more about our platform.