Unicorn births surged by 491% year-over-year in the second quarter of 2021. 
Amid a record funding quarter, Q2'21 saw the birth of 136 new unicorns globally —  nearly 6x the 23 unicorns born a year ago in Q2'20, and already higher than the 128 unicorns born in all of 2020.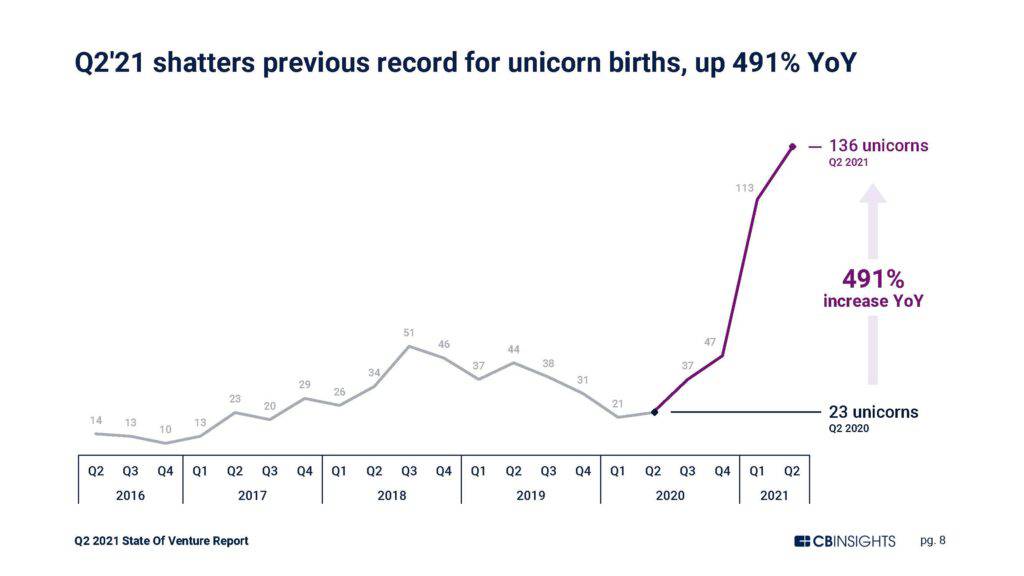 Buoyed by the surge in VC cash, companies entered the unicorn club at an average valuation of $1.6B in the first 6 months of 2021, up 33% from $1.2B in 2016.
The most valuable unicorns in the quarter were ByteDance ($140B valuation), Stripe ($95B), SpaceX ($74B), Klarna ($45.6B), and Instacart ($39B). 
The majority of newly minted Q2'21 unicorns are based in the US (76), followed by Asia (33), Europe (17), and Canada (7), and Latin America and the Caribbean (2). The US has seen exceptional growth in new unicorns, as 148 have come into being in the first half of 2021, nearly surpassing 2020's total of 152.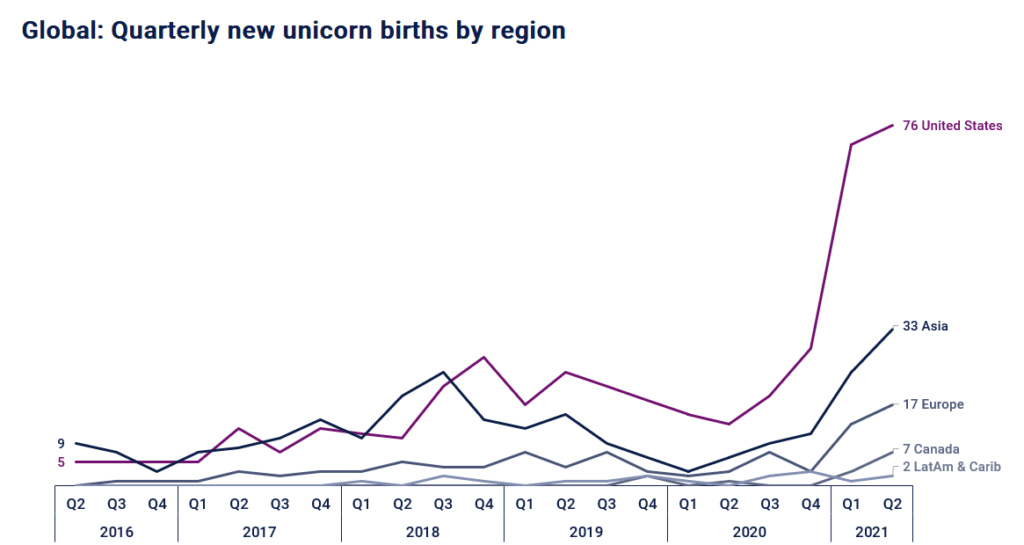 To dig deeper into the data and learn more about the latest venture trends, check out our State Of Venture Q2'21 Report here.
If you aren't already a client, sign up for a free trial to learn more about our platform.