For the first time, fintech growth in South America, Australia, and Africa is outpacing growth in traditional hubs like the US, UK, and China.
From 2014 to 2017, North America, China, and the UK established themselves as the heavyweights of fintech in the world.
That's starting to change.
In 2018, the pendulum swung the other way, with the majority of fintech growth located on the periphery: in South America, Australia, Africa, and parts of Asia beyond China.
Last year VC-backed funding for fintech startups saw slower growth in North America (43% year-over-year) and Europe (24%) than it did in South America (167%), Asia (265%), Africa (376%), and Australia (396%).
Since 2014, the annual number of fintech startups raising funding has roughly doubled from 745 to 1,463 in 2018.
In 2014 73% of those deals took place in China, the UK, and the US. By 2018, only 61% of deals took place in those three traditional fintech hubs.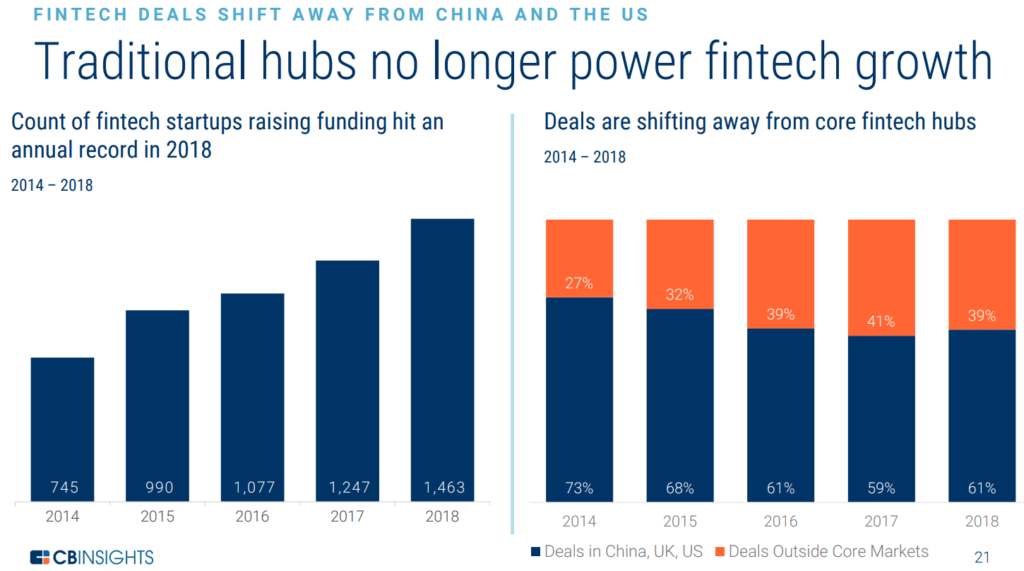 Africa, which saw only 3 fintech deals in 2014, grew 9x to reach 27 deals in 2018. South America meanwhile jumped from 13 to 55 deals over the same period.
Europe is the only market that has seen a recent decrease, with deals dropping slightly from 2017 to 2018.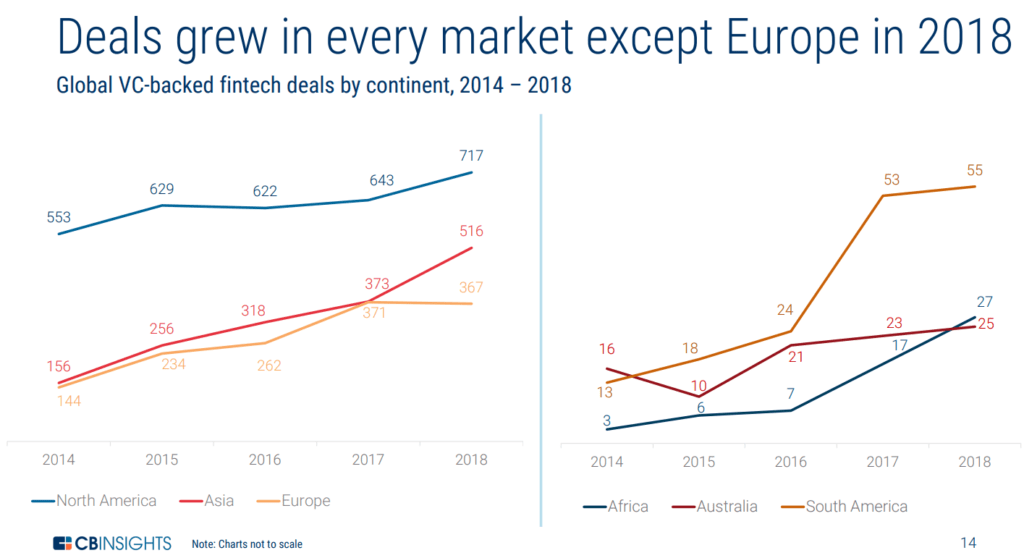 In Asia, fintech growth has historically been mostly attributable to Chinese companies. However, the continent has seen a recent explosion of fundraising activity in the southeast: funding hit $484M over 68 deals in Southeast Asia in 2018, up 143% YoY.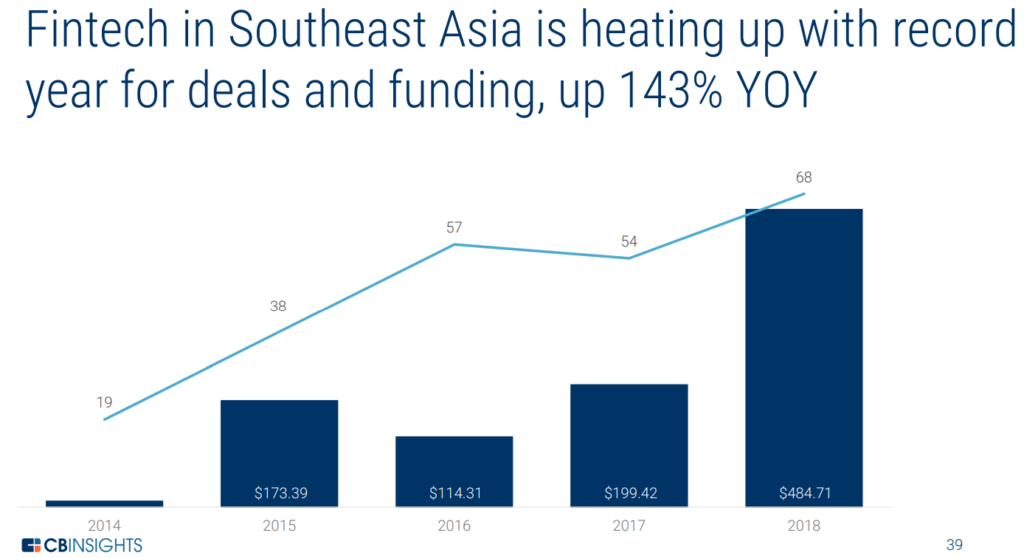 This shift in growth outside traditional fintech hubs bodes well for entrepreneurs located beyond the usual hubs of Silicon Valley, New York, London, and Beijing.
If you aren't already a client, sign up for a free trial to learn more about our platform.