These startups have seen investment from NEA, Andreessen Horowitz, and DARPA, among many others.
As the digital health sector matures from basic tracking apps into highly regulated medical devices, we are seeing bleeding edge technologies being developed that blur the lines between computers and biology. And a growing share of these startups are beginning to target the brain.
The burgeoning field of neurotechnology involves brain-machine interfaces, neuroprosthetics, neurostimulation, neuromonitoring, and implantable devices intended to not only augment nervous system activity, but expand its capabilities. One such project is Elon Musk's Neuralink, which is developing "high bandwidth brain-machine interfaces to connect humans and computers." And even Facebook has announced plans to create brain-machine interfaces that allow users to type using their thoughts.
Below, we used CB Insights data to identify 21 early- and mid-stage neurotech companies working across brain-machine interfaces, neuroprosthetics, neuromonitoring, and neurostimulatory devices.
1. Kernel

Kernel is an early-stage brain-machine interface company formed and funded by Bryan Johnson, founder of the online payments company Braintree and the OS Fund. While originally intending to build memory prostheses which would allow for the external storage and subsequent upload of human memories into the hippocampus, the company has since pivoted and is now working on a way to measure and stimulate the electrical impulses of many neurons at once. The technology will be used clinically for diseases such as depression or Alzheimer's. In November of 2018, Northwestern University professor Hooman Mohseni joined Kernel as its CTO.
Select Investors: Bryan Johnson
Total Disclosed Funding: $100M
---
2. Dreem
Dreem (formerly Rythm), founded in France and now based in San Francisco, is a neurotechnology startup that has developed a sleep-monitoring, head-mounted wearable. The device uses EEG electrodes to monitor and analyze brain activity during the course of sleep. It then uses "bone conduction technology" to modulate brain activity by emitting subtle sounds at precise moments that the company claims enhances the overall quality of deep sleep. The device is linked to an app that displays sleep metrics and personalized recommendations based on the user's sleep habits.
Select Investors: Innovation Commission 2030, Laurent Alexandre, MAIF Avenir, Xavier Niel
Total Disclosed Funding: $57.5M
---
3. Thync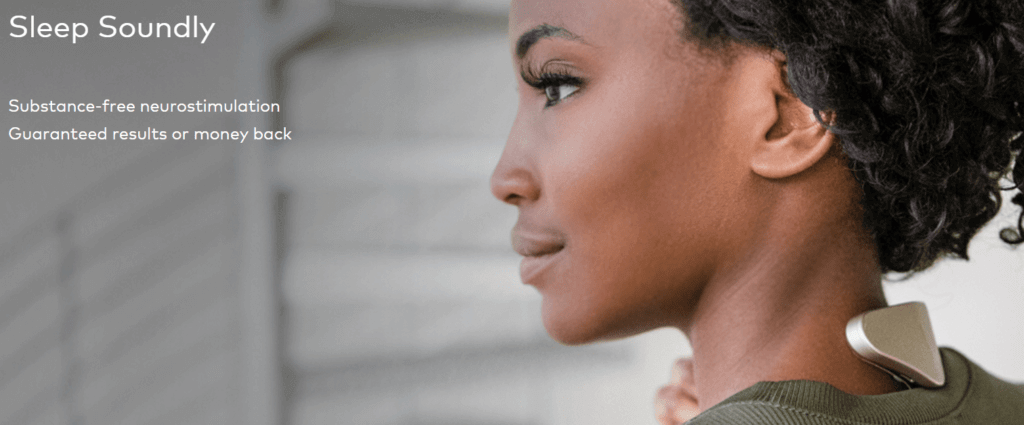 Thync has developed a small, wearable "pod" that attaches to the back of the neck and uses neurostimulation to combat stress and promote better sleep. Their lead product, the Thync Relax Pro, uses low levels of electrical stimulation to activate nerve pathways in the head and neck. According to the company, these pathways communicate with areas of the brain to help control stress levels and sleep quality. The product is targeted towards consumers who frequently suffer from stress and consequently struggle to sleep.
Select Investors: Khosla Ventures, Andreessen Horowitz, Noosphere Ventures
Total Disclosed Funding: $13M
---
4. Halo Neuroscience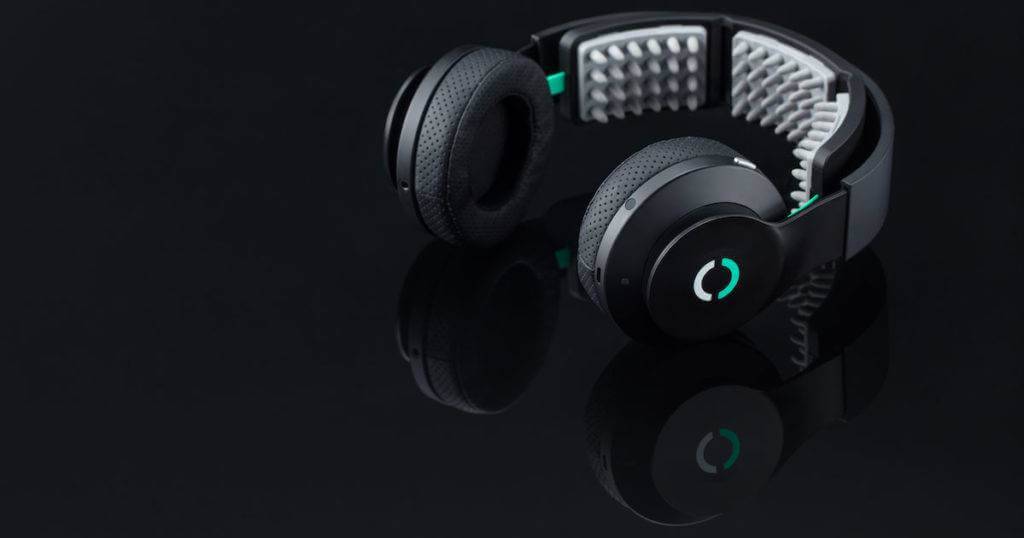 Halo Neuroscience, based in San Francisco, has developed a brain-stimulating device called the Halo Sport. The device sends weak electrical pulses into the user's brain with the intent of enhancing the efficiency of physical training. The product is based on the concept of neuropriming, i.e. using electrical stimulation to increase plasticity in the brain prior to an activity. According to the company, when paired with physical training, this results in increased strength, endurance, and muscle memory.
In May 2018, USA Cycling announced it was partnering with Halo to help train its cyclists. Halo also hired Yasi Baiani, formerly Head of Product Management at FitBit, as the company's VP of Product in August 2018, a possible indication of the company's intentions to pursue the consumer market more aggressively.
Select Investors: Andreessen Horowitz, Lux Capital, Jazz Venture Partners, Xfund
Total Disclosed Funding: $24.7M
---
5. Synchron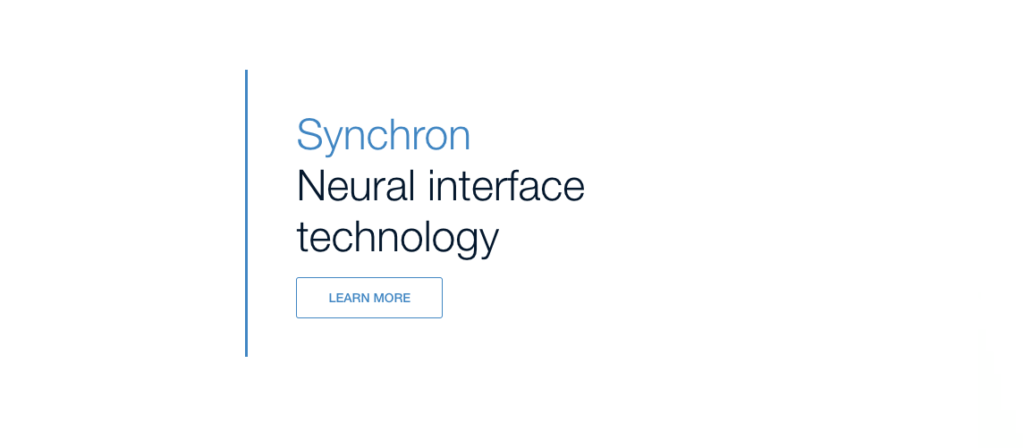 Synchron is developing an implantable device, called the Stentrode, that aims to provide a safe way for paralyzed patients to achieve direct brain control of mobility-assistive devices. The system involves a small and flexible device that can pass through cerebral blood vessels, allowing it to implant in the brain and interpret electrical data emitted by neurons. The company is currently preparing for early-stage clinical trials to evaluate the safety and feasibility of the device to enable patient-directed brain control. Synchron's founder and CEO, Dr. Thomas Oxley, was named the 2018 Advance Life Sciences Award Winner for his work on the Stentrode.
Select Investors: DARPA, U.S. Department of Defense, Neuro Technology Investors
Total Disclosed Funding: $10M
---
6. BrainCo, Inc.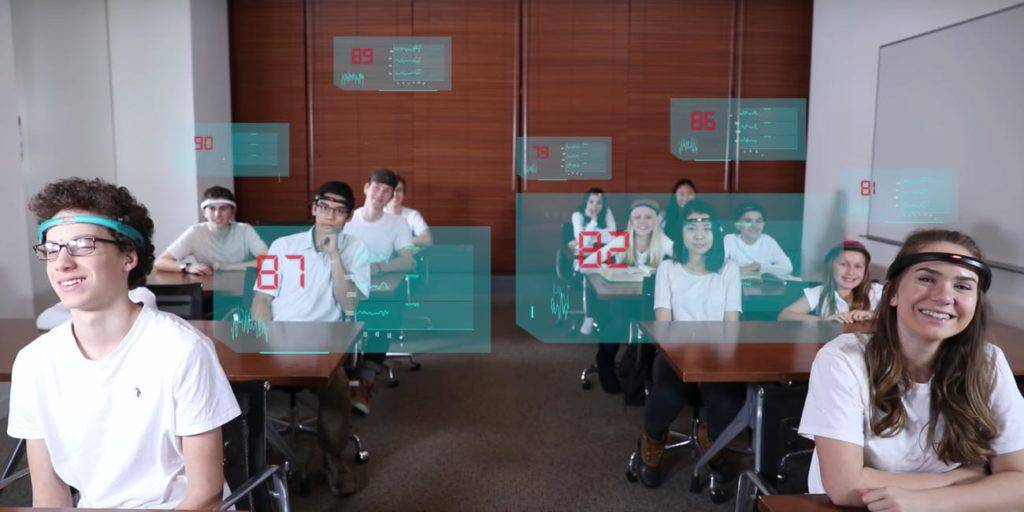 BrainCo, a product of the Harvard Innovation Lab, specializes in brain-machine interface wearables. The company's main product line is the Focus series, which offers wearable headbands for education, fitness, and mind-controlled games. BrainCo has also expanded into prosthetics, working under the name BrainRobotics. The company is developing a robotic prosthetic hand which can be controlled by the user's mind. Using machine learning and electromyography, which measures brain signals to various muscle groups, BrainRobotics' prosthesis product is currently capable of reproducing six distinct tactile hand gestures.
Select Investors: Boston Angel Club, Hantan Capital, Wandai Capital
Total Disclosed Funding: $5.6M
---
7. Neurable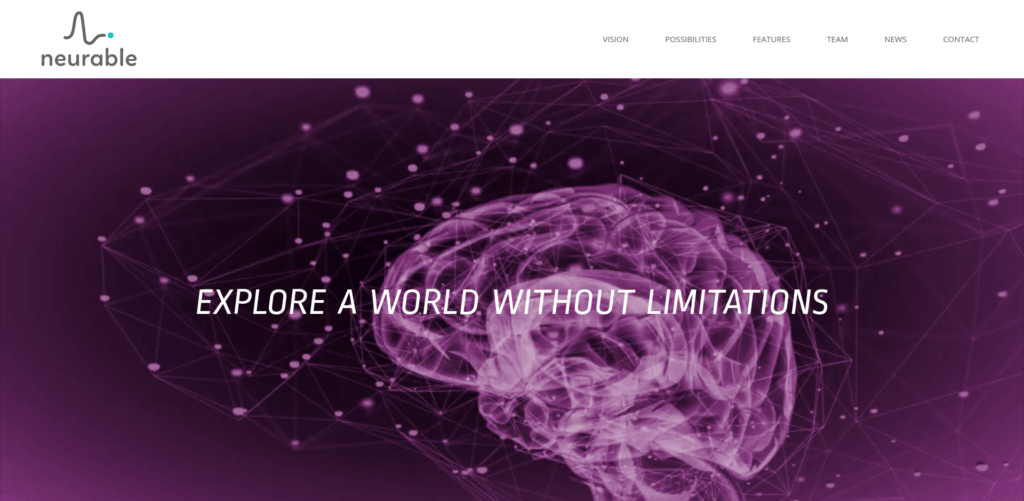 Neurable is developing brain-computer interfaces that allow people to control software and devices using only their brain activity. The software makes use of machine learning methods to reduce the lag time between analysis of neural activity and output, potentially reducing it down to real-time. Neurable's current headset uses six dry electrodes and takes two minutes to calibrate, a notable improvement on its previous design which relied upon 32 wet electrodes to monitor brain activity and a calibration process of 30 minutes. While the company eventually intends to allow patients unable to communicate to have greater control over their environment, it is initially targeting the AR/VR gaming industry.
Select Investors: Mithril Capital Management, Loup Ventures, NXT Ventures, BOSS Syndicate
Total Disclosed Funding: $7.2M
---
8. Neuralink

Neuralink, the secretive brain child of electric car, solar power, and space pioneer Elon Musk, is working on building brain implants to directly link human minds to computers. The company has hired a diverse team of engineers ranging from the young brain-machine interface expert Max Hodak to leading neurosurgeon and electrical engineering PhD Ben Rapoport. While information regarding their specific approach is limited, it is understood that the company's goal is to make AI an extension of the human brain, essentially creating a symbiotic human-AI relationship.
Musk caused a stir after hinting at the work being done at Neuralink during an appearance on the Joe Rogan Experience podcast in September 2018, in which Musk claimed that new tech would "enable anyone who wants to have superhuman cognition."
Select Investors: Elon Musk
Total Disclosed Funding: $27M
---
9. Flow Neuroscience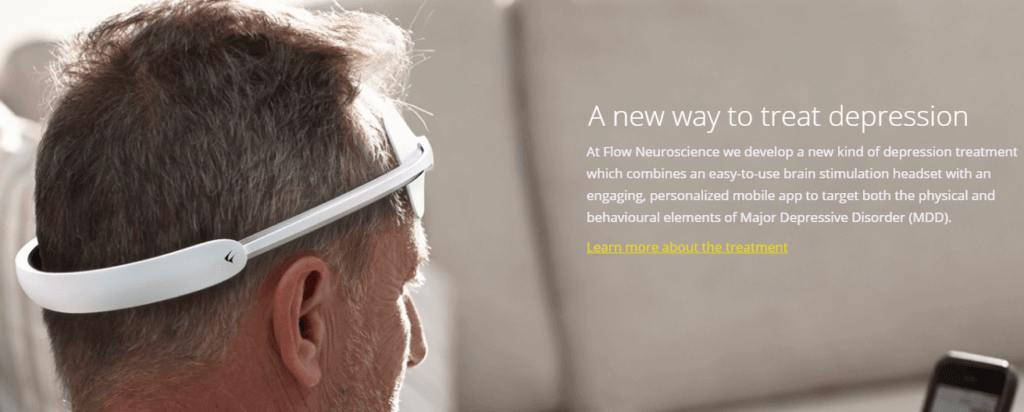 Flow Neuroscience uses brain stimulation to treat depression. The company has developed a headset that delivers transcranial direct current stimulation (tDCS) to the forehead which, according to the company, reverses neural activity imbalances in the frontal lobe observed in people with depression. The device pairs with a smartphone app that guides the user through a 6-week wellness program.
Using Neurological electrical stimulation to treat depression isn't new, but if the FDA approves Flow's headset for commercial sale in the US, it will become the first tDCS product for the treatment of depression without a prescription or the supervision of a doctor.
Select Investors: Khosla Ventures, SOSV, HAX
Total Disclosed Funding: $1.2M
---
10. Cognixion

Founded in 2014, Cognixion aims to develop products that facilitate communication for people with speech pathologies, and other communication difficulties, through artificial intelligence and augmented reality. The company's first software product, an app called Speakprose, is currently available for iOS devices. Cognixion is also working on several other technologies, including brain control interfaces.
Select Investors: Tom Washing
Total Disclosed Funding: $2.35M
---
11. Bitbrain Technologies

Bitbrain Technologies was founded in 2010 by a team of researchers at the University of Zaragoza in northeastern Spain. Bitbrain says it is engaged in the research and development of several neurotech products, including brain sensor technologies such as EEG devices, vehicle neuroconfigurators, and AI-driven neuromarketing, which aims to provide insights into the subconscious motivations of consumers.
Select Investors: Horizon 2020
Total Disclosed Funding: $90K
---
12. Paradromics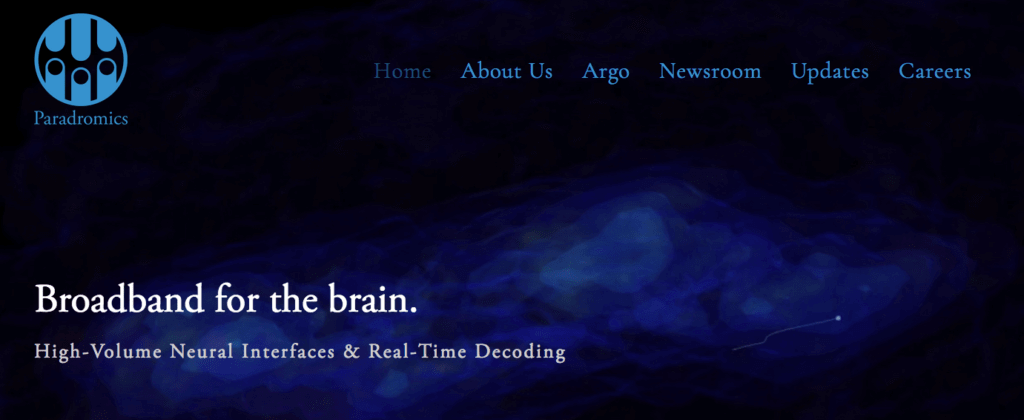 Focused on neurological brain-machine interfaces, Paradromics develops neuroprostheses designed to help patients with disabilities, such as blindness, better navigate and interact with the world around them. Since being founded in 2015, the company has received institutional support from bodies including the U.S. Department of Defense.
Select Investors: Fusion Fund, Arkitekt Ventures, Loup Ventures
Total Disclosed Funding: $27.4M
---
13. MELTIN MMI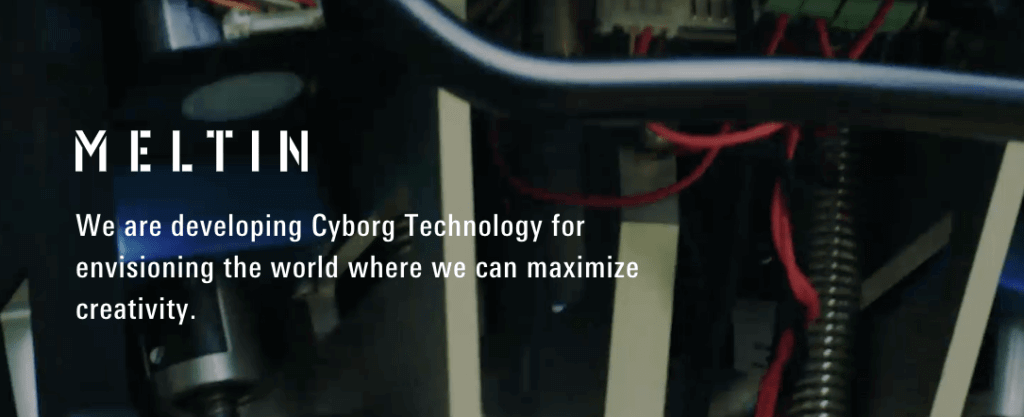 Japanese technology company MELTIN MMI intends to blur the line between humans and machines. The company develops cybernetic augmentation technologies, including a "cyborg" hand called MELTANT-α. This cybernetic device is operated by a handheld control module, mimicking a range of tactile motions and adjusting the strength of its grip. MELTIN is also working on bio-signaling processing, an algorithmic approach to analyzing the complex neurological signals transmitted by the human brain.
Select Investors: SBI Investment, Sumitomo Dainippon Pharma
Total Disclosed Funding: $19.9M
---
14. Neuros Medical

Neuros Medical is a biomodulation company based in Ohio with a primary focus on pain relief. Its Electrical Nerve Block technology aims to help patients suffering from chronic pain manage their symptoms more effectively. The technology works by interfering with high-frequency electrical signals transmitted by the brain to the nervous system. The company claims that this can reduce the severity of pain associated with a range of medical conditions.
Select Investors: Aperture Venture Partners, JumpStart, Boston Scientific Corporation
Total Disclosed Funding: $36.8M
---
15. NextMind

French neurotech startup NextMind develops brain-machine interface technology. The company has built a small, head mounted sensor that is intended to allow users to send commands to external peripherals with their thoughts. NextMind is initially targeting the consumer gaming market with its device.
Select Investors: David Helgason, BPI France
Total Disclosed Funding: $4.6M
---
16. Emotiv
Emotiv develops both hardware and software products in the neurotech space. Intended primarily for R&D purposes in the medical field, Emotiv's range of EEG technologies are designed to help physicians in complex tasks, such as building 3D visualizations of the human brain for diagnostic purposes. The company has also launched a headset targeted towards the consumer market. The consumer device monitors electrical activity in the brain, with the company claiming it can detect six cognitive states, including stress and relaxation, for wellness tracking.
Select Investors: Disney Accelerator
Total Disclosed Funding: $1.8M
---
17. Q30 Innovations

Q30 Innovations, based in Connecticut, is developing technology which claims to reduce traumatic brain injury. Targeting athletes and military personnel, the company's main product is the Q-Collar, a wearable device designed to cushion the brain by increasing blood flow. The product was approved for sale in Canada in 2017.
Select Investors: N/A
Total Disclosed Funding: $4.85M
---
18. BIOS

Formerly known as Cambridge Bio-Augmentation Systems, BIOS is a neural interface company based in Cambridge, UK. The company is building what it describes as a "USB connector for the body," more generally known as a prosthetic interface device. This device is intended to allow amputees to control prostheses with brain signals.
Select Investors: Endure Capital, K5 Ventures, Heuristic Capital Partners
Total Disclosed Funding: $4.8M
---
19. NeuroScouting

NeuroScouting, based in Cambridge, Massachusetts, is a sports technology company. The company's stated approach is to use artificial intelligence to analyze an athlete's performance and try to predict their potential. NeuroScouting is also developing medical technologies, targeting conditions such as ADHD and traumatic brain injury.
Select Investors: Dogpatch Labs
Total Disclosed Funding: N/A
---
20. NeuroPace

California-based NeuroPace is working to develop medical technologies to help reduce epileptic seizures, a condition which affects 1.2% of the US population, according to the CDC. The company's main product is the RNS System, an electrostimulation device that is surgically implanted by a neurosurgeon into a patient's brain. The company claims to have reduced the incidence of epileptic seizures by 90% in roughly one-third of clinical trial participants.
Select Investors: Kleiner Perkins Caufield & Byers, New Enterprise Associates, InterWest Partners
Total Disclosed Funding: $208M
---
21. MindMaze

Based in Lausanne, Switzerland, MindMaze uses gamification to help with neurorehabilitation. The company's MindMotion product is designed to be used in clinical environments after a patient suffers a neurological injury, such as a stroke. The product offers task-based virtual environments with the aim of supporting patients to practice motor movements.
Select Investors: Leonardo DiCaprio
Total Disclosed Funding: $118.5M
If you aren't already a client, sign up for a free trial to learn more about our platform.