With the acquisition of Zebra Medical Vision, Nanox will be able to advance the development of AI-driven hardware and software devices. Here are the top-line bullets you need to know.
Nanox, a medical imaging company, has acquired Zebra Medical Vision, a medical imaging analytics platform, for $200M.
Who are the parties to the deal?
Zebra Medical Vision: Israel-based Zebra Medical Vision is an AI-powered medical imaging technology provider for the detection of bone, liver, lung, and cardiovascular diseases. The company reportedly caters to 1,100 customers, which includes hospitals, research institutes, universities, and caregivers spread across the US, Australia, Europe, Latin America, and India. Some of its notable clients are InterMountain Healthcare, Johnson & Johnson, Nvidia, and Oxford University. Zebra currently has 7 FDA-cleared and 10 CE-marked AI solutions for radiology.
Nanox: Israel-based Nanox is an MSaaS-backed medical imaging company that offers end-to-end medical imaging solutions. The company implements cloud-based X-ray imaging to offer affordable early detection services to doctors, clinicians, and researchers globally. The company went public in August 2020, raising $165.2M in its IPO.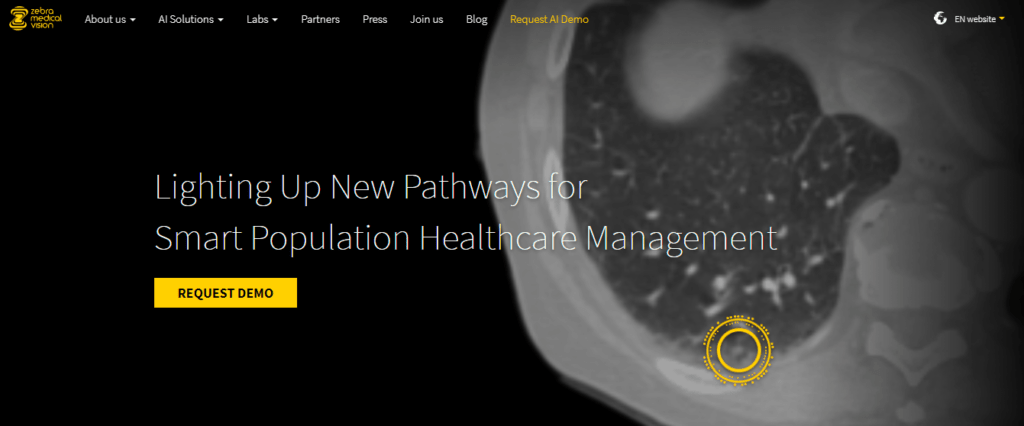 Source: Zebra Medical Vision
Why does the market matter?
Nanox wants to strengthen its foray into computer vision in healthcare where:
The computer vision in the healthcare market is projected to grow at a CAGR of 31.9% and reach a value of $2.55B by 2027, according to Markets and Markets.
According to reports from the U.S. Bureau of Labor Statistics the number of radiology and MRI technicians is projected to grow by 9% by 2028, reflecting increasing demand for computer vision technologies in the medical and healthcare industry.
The increasing need for AI-backed medical technologies, big data, and computer vision for medical imaging, early diagnostics, surgeries, and therapeutics in the healthcare industry is contributing to market growth.