We track every billion-dollar startup in the world. Our graphic visualizes the most valuable among them across geography, industry, total funding, and more.
There are 488 unicorns globally. As of August 2020, these companies are worth a combined $1,524B. 
Using CB Insights data, our graphic features the most valuable unicorns by valuation, major geographical region, industry, and total funding. Clients can access these companies using the Most Valuable Unicorns Collection.
Data is as of 8/18/20. Please click to enlarge.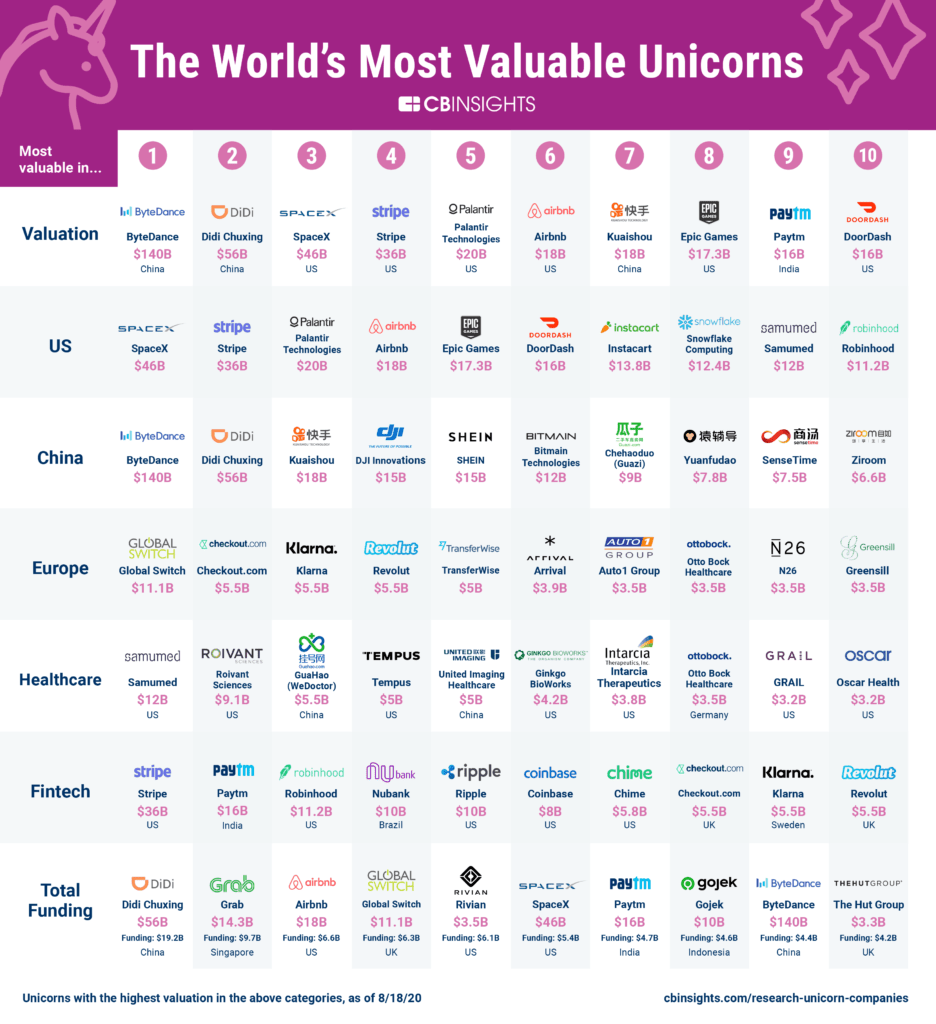 Highlights
To find out which high-momentum startups we think will enter the unicorn club next, check out our picks for 50 future unicorns.
---
This report was created with data from CB Insights' emerging technology insights platform, which offers clarity into emerging tech and new business strategies through tools like:
If you aren't already a client, sign up for a free trial to learn more about our platform.