Digital-first banks aim to make banking faster, smarter, and cheaper. Our graphic visualizes the 10 most highly valued challenger banks worldwide.
Digital-first challenger banks are employing mobile apps, APIs, software integrations, and more to recreate the consumer banking experience.
Challenger banks have sparked substantial investor interest, receiving a record $5.3B in equity funding across 138 deals in 2019. 
Using CB Insights data, our graphic visualizes the 10 most valuable challenger banks worldwide.
Our analysis includes venture-backed, privately held companies only. Data is as of 8/25/20. Please click to enlarge.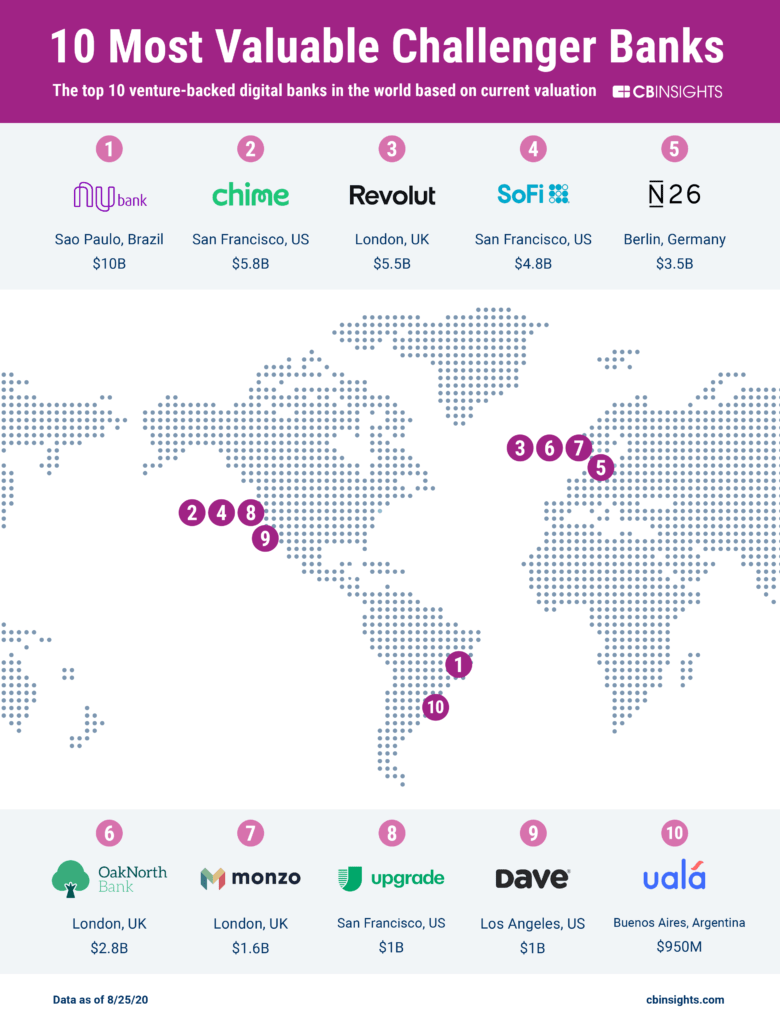 Highlights
For a deeper dive, check out our business model spotlights for Chime, Revolut, and SoFi. We also break down the challenger bank playbook here.
If you aren't already a client, sign up for a free trial to learn more about our platform.