Khosla Ventures topped the list of most active healthcare VCs in Q1'20, as Covid-19 intensified.
In Q1'20, healthcare deals plunged to its lowest level since Q4'18. Despite the slide, equity funding surpassed $14.6B — indicating that investors are making more concentrated bets. March marked the busiest month for investors, with $5.7B raised.
We take a look at the most active investors of Q1'20, amid the Covid-19 pandemic, below. These investors are ranked by the number of unique healthcare companies they inked new or follow-on deals with in Q1'20, and the list excludes incubators/accelerators like Y Combinator and Techstars.
Khosla Ventures took the No. 1 spot, investing in 10 unique healthcare companies in Q1'20, including:
Rounding out the rest of the top few are Qiming Venture Partners, Polaris Partners, Cormorant Asset Management, and RA Capital Management. All of the top investors in this list are headquartered in the US, with the exception of the China-based Qiming Venture Partners.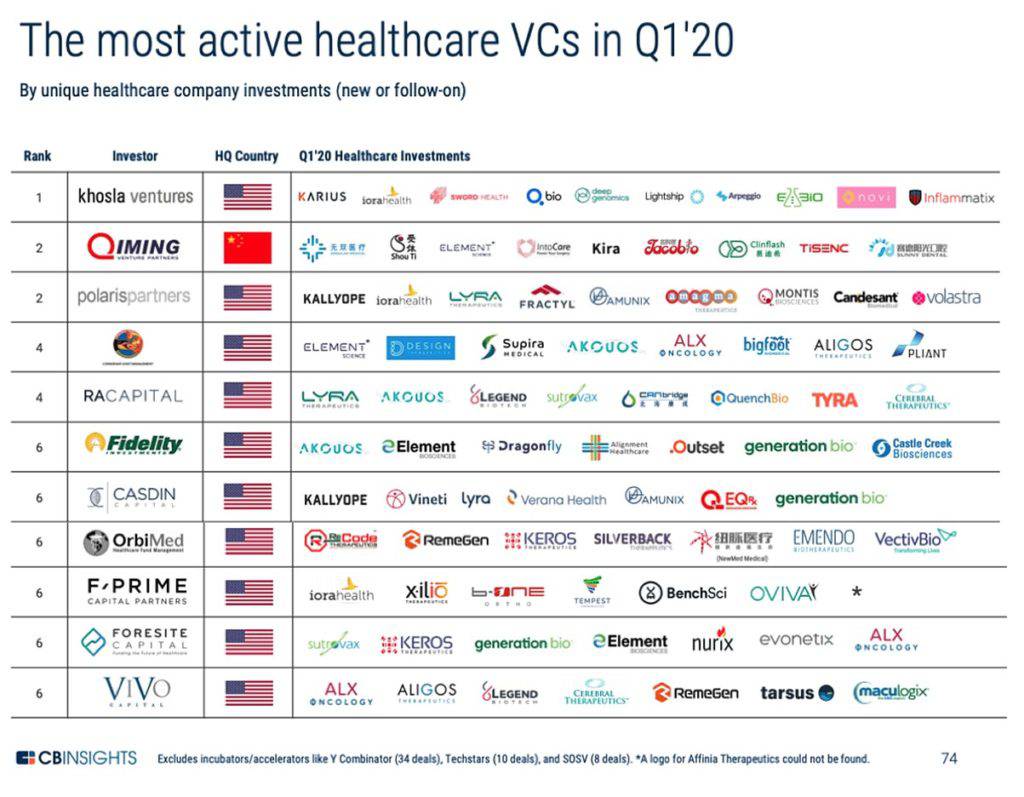 Companies that are present in multiple portfolios include: 
In the digital health space, Khosla Ventures remains the most active investor, followed by Lux Capital, Oak HC/FT Partners, Casdin Capital, and UnityPoint Health Ventures. We define digital health to include companies in the healthcare space that use technology and software as a key differentiator.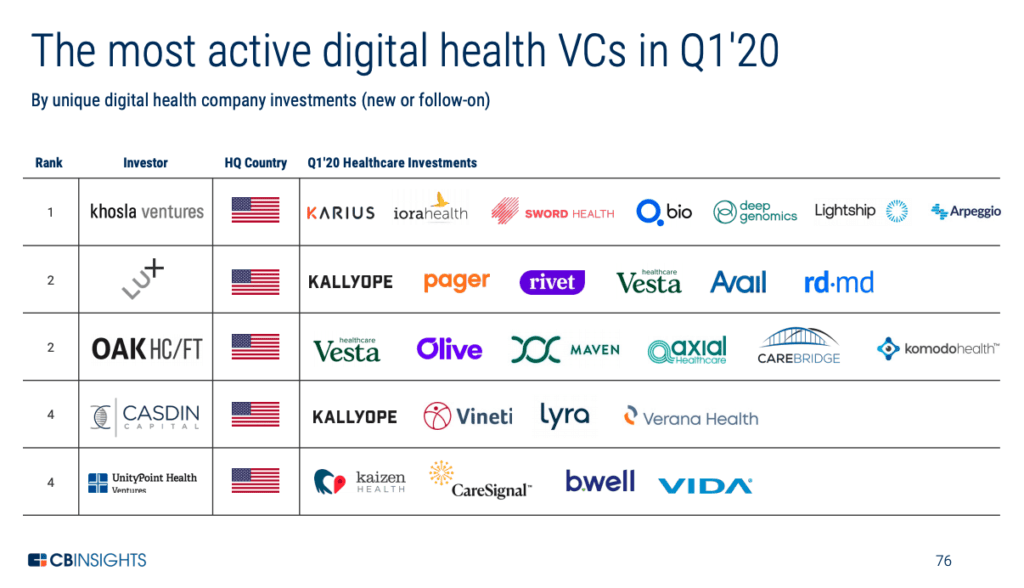 For all of the underlying data and insights, check out our State Of Healthcare Q1'20 Report: Investment & Sector Trends To Watch.
If you aren't already a client, sign up for a free trial to learn more about our platform.