From the ninjaneer to the retail Jedi, here are the strangest tech titles out there.
In the early 2000s, startups began trying to differentiate themselves and attract recruits by revamping their job titles.
While the roles were often the same as standard entry-level software engineers or designers, some saw allowing new team members to call themselves "ninjas" or "rockstars" as an important perk.
And the trend doesn't appear to slowing down, according to a recent Indeed survey. As firms compete to attract Silicon Valley-vetted talent, their tech job titles are getting increasingly outlandish.
Here are the 25 most absurd.
1. Innovation Evangelist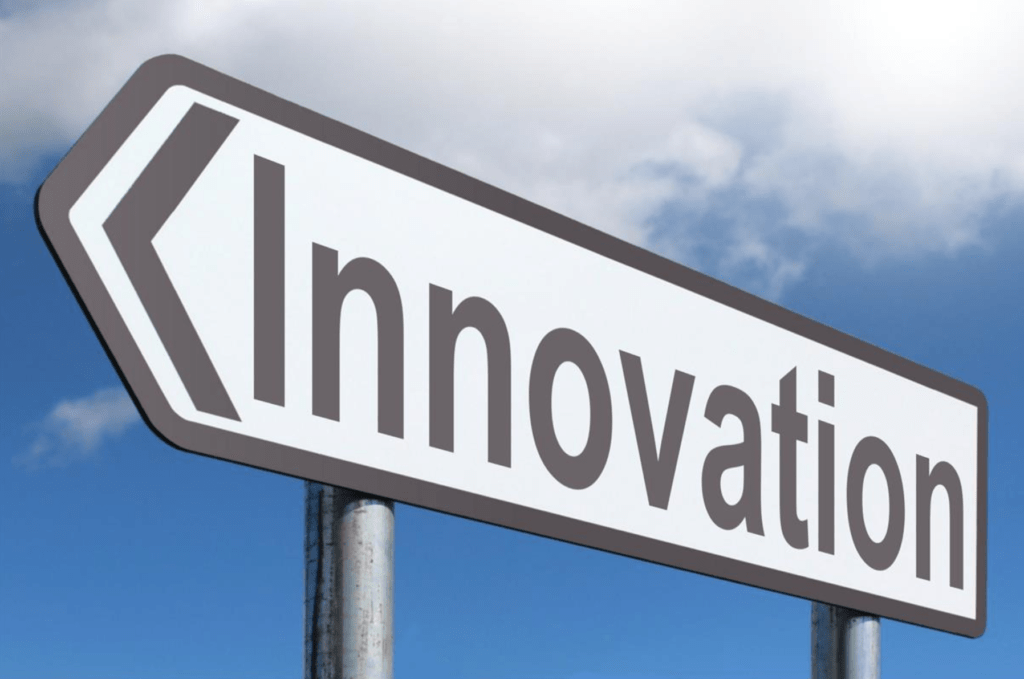 Source: Nick Youngson
Both SAP and Google have employed an innovation evangelist in years past. The role's purpose, according to one innovation evangelist's LinkedIn profile, is "bringing commitment to unleash people's creativity and boost their innovation capabilities."
---
2. Dream Alchemist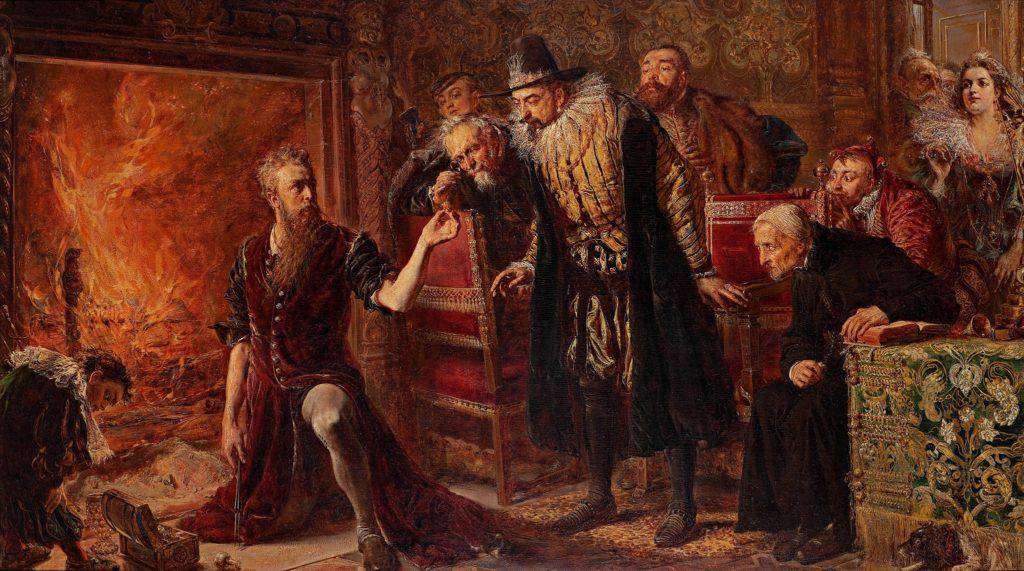 The dream alchemist — which has been employed by companies like QuickStep — has the responsibilities of what is traditionally called a creative director or head of marketing.
This is not the only alchemist position out there. As of this publication, LinkedIn showed active listings for a UX design alchemist at Critical TechWorks and a product and solutions development alchemist at Together Abroad.
---
3. Weekend Happiness Concierge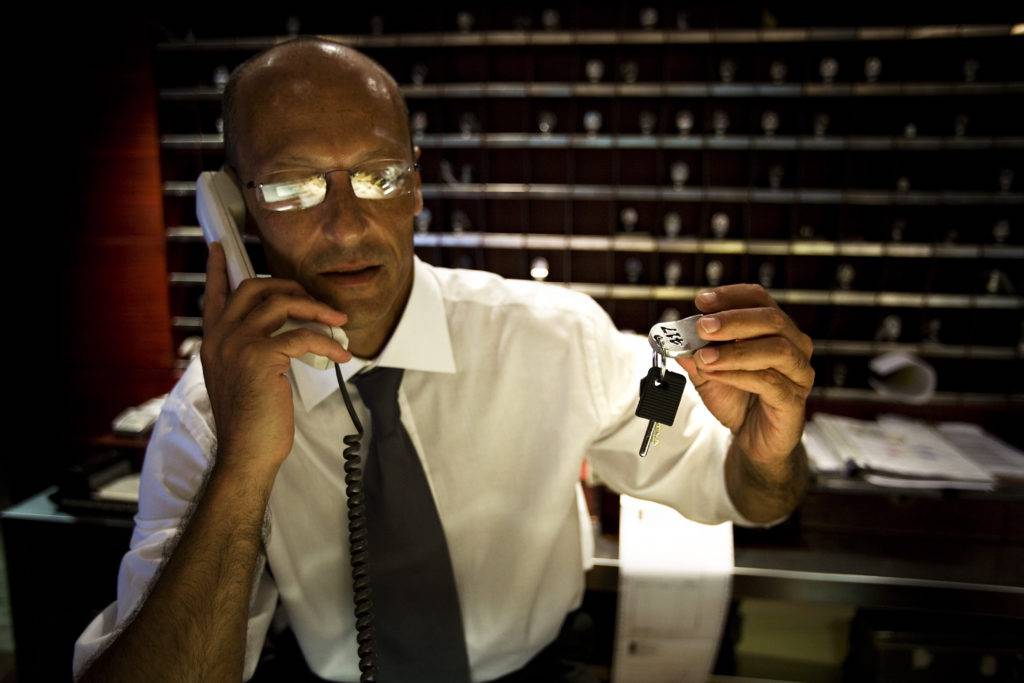 Source: Jorge Royan
The concierge was a powerful role in many European courts up to the 18th century. Concierges were close personal assistants of the king that were entrusted with the responsibility of keeping order in the kingdom.
The modern-day version of the concierge is essentially a customer support agent.
Before becoming part of Dribbble, design company Crew advertised a weekend happiness concierge position: "Customer happiness at Crew is 7 days a week…Every interaction we have with our customers, whether it comes from our product or one of our customers, is should feel like a 'wow moment.'"
---
4. Happiness Engineer
This position may sound like something out of Mustapha Mond's paradise in Brave New World, but the happiness engineer is actually a role employed by companies like Automattic.
Similar to a support engineer, the happiness engineer's main responsibilities are to "help people use Automattic's products," "create detailed bug reports," and "build a community of support by sharing knowledge and helping team members around the world."
---
5. SVG Badass
"Badass" is one of the less common and more edgy job titles a tech worker can hold.
Potentia Labs describes what it takes to be an SVG badass: "Working with us is a chance to do much more than write code, it's a chance to make a positive difference in peoples' lives. We're looking for someone with exceptional skills and experience in creating, manipulating and animating SVG code. The project is a live, a [sic] If you write masterful code and aren't afraid to think outside the box, we'd love to hear from you."
---
6. Time Ninja
The pet e-commerce startup Chewy is currently hiring for a time ninja, aka a time/attendance human resources coordinator.
Applicants should have "a minimum of four years of experience supporting an automated T&A system" and "experience with set-up and maintenance, ad-hoc reporting and supporting IT and HR Upgrade Implementation Teams."
---
7. Innovation Alchemist
A combination of the dream alchemist and innovation evangelist, the innovation alchemist — employed by USALLIANCE — is entrusted with the responsibility of "modernizing traditional digital banking processes" and "delivering 'shiny penny' experiences to our membership base."
It's a relatively entry level position, with requirements including "1-2 Years of Web Application experience" and "Associates [sic] Degree desired or Computer Science/Information Technology post-secondary education required."
---
8. Security Princess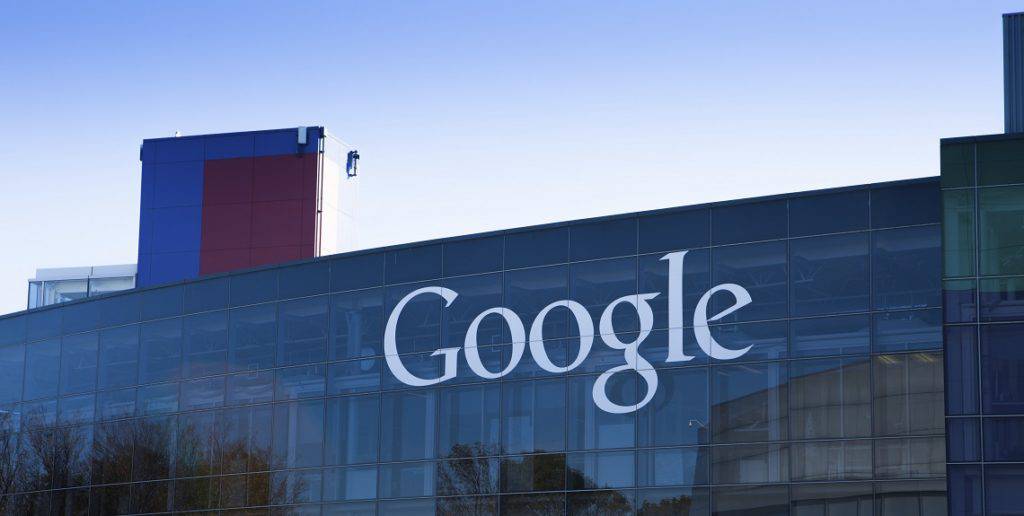 Parisa Tabriz joined Google in 2015 to work on an internal team dedicated to finding holes in the Chrome browser. That's when the young coder hired decided to rebrand.
At a conference in Tokyo, she made the official switch from information security engineer to security princess.
"I knew I'd have to hand out my card and I thought information security engineer sounded so boring," Tabriz later said, "Guys in the industry all take it so seriously, so security princess felt suitably whimsical."
Today, Tabriz is a senior engineering director at Google, responsible for the entire Chrome browser while also managing Project Zero, one of Google's internal security research teams. Her new moniker: browser boss.
---
9. Retail Jedi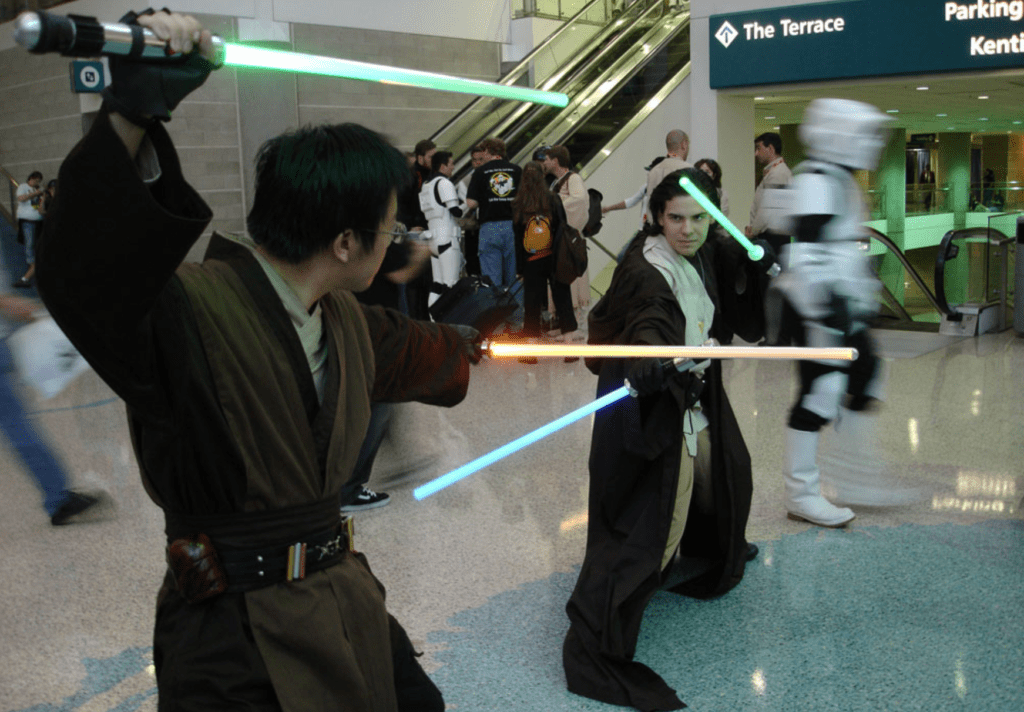 Source: The Conmunity — Pop Culture Geek
At the now defunct Convergys Corporation, new sales employees pitching the company's customer management software were known as retail Jedis. And it's not the only company to use that lingo — Indeed shows open Jedi positions at Crossroads Technologies and Cisco, among others.
However, the title hit its peak around 2012 and fell by about 40% by the end of 2014.
"When gone am I, the last of the Jedi will you be." — Yoda
---
10. Software Ninjaneer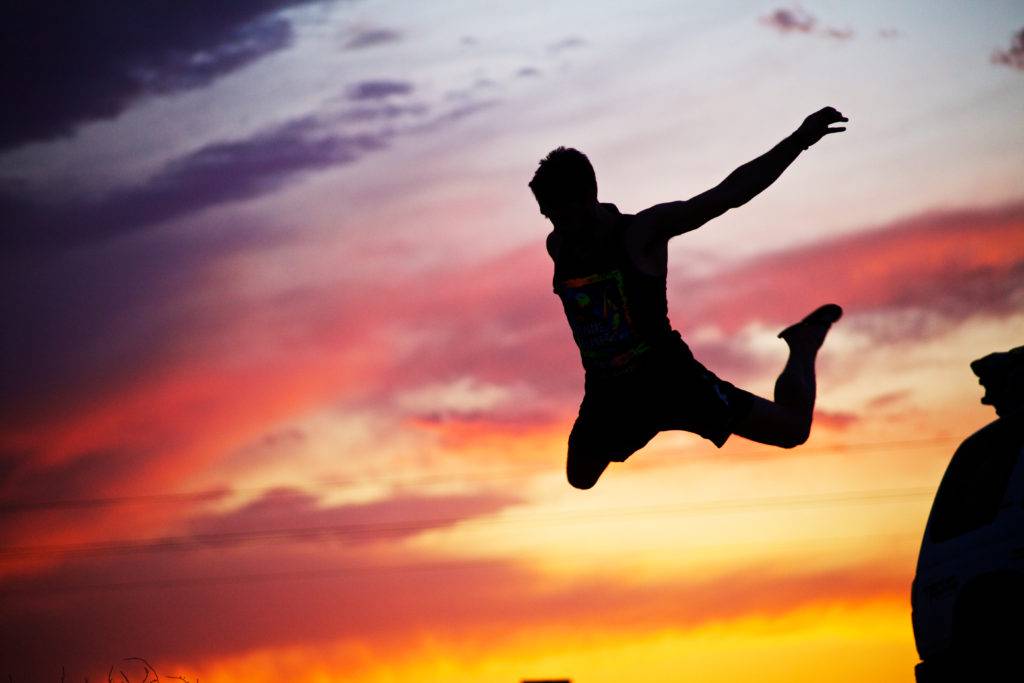 Source: Flying Ninja Man
Not content to simply refer to their employees as ninjas, financial startup TSheets created the software ninjaneer role.
"This one nails it because, in many ways," one admirer of the title wrote in the Chicago Tribune, "software development is a mysterious and ancient art form."
---
11. Tax Wrangler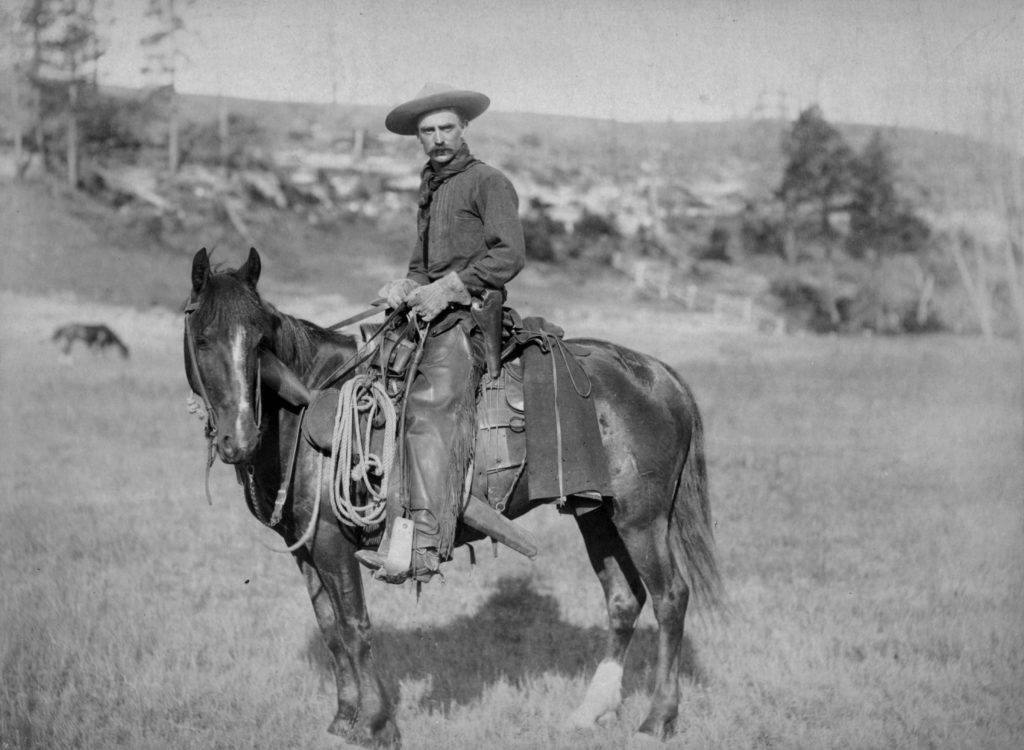 At one point, the job of "wrangling" belonged to cowboys and others who herded livestock for a living.
Today at Automattic, the in-house tax wrangler is in charge of "researching multi-state sales and use tax regulations" and working on "sales, property, excise and VAT taxes" for a company of 600+ people.
---
12. Remote Funnel Marketing Ninja
Ninjas were feared forces in feudal Japan. They orchestrated assassinations, carried out espionage missions, and used sabotage to undermine enemies.
The modern remote funnel marketing ninja is a role with much more modest responsibilities, including "architect[ing] funnels based on customer goals" and "creat[ing] & connect[ing] ActiveCampaign lists to Gravity Forms in landing pages."
According to the ad from the startup CustomerBloom, a remote funnel marketing ninja should "love to solve problems and build things" as well as "learn new tools quickly."
---
13. Content Hero
FreedomFormula describes its ideal content hero as someone who wants to take on "a bunch of autonomy & responsibility," and has "the ability to quickly learn how to run an extremely successful online business from the inside out."
The content hero would join "a small Tribe of rockstars whose sole mission is to allow people around the world create the lives that they actually want to live by teaching them how to finally start their own business and ditch the 9-5."
You'll be a hero — a content hero.
---
14. Meme Librarian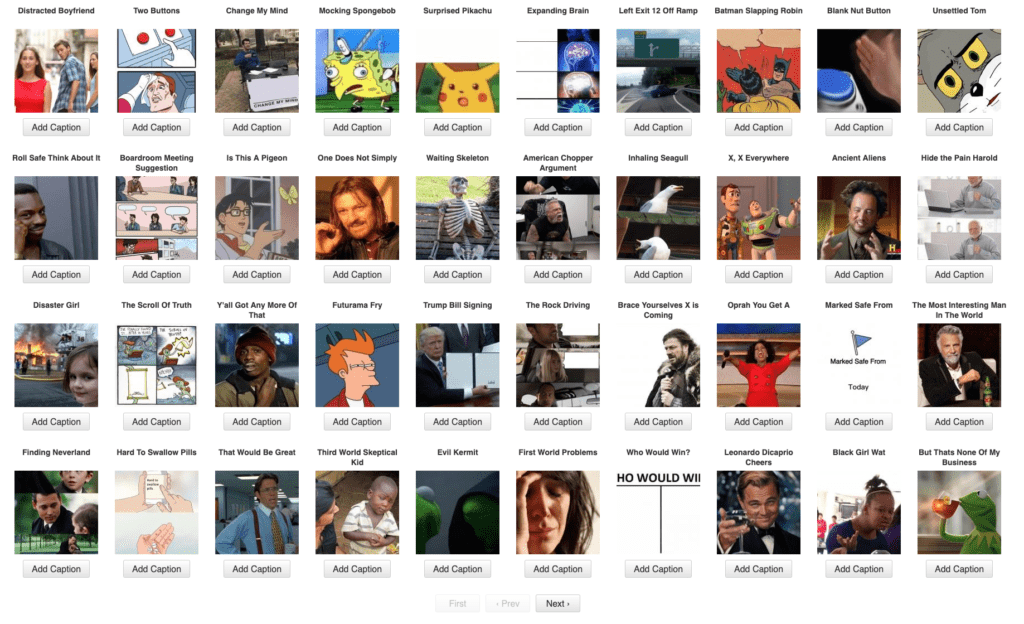 Source: Imgflip
If being a content hero isn't quite your speed, perhaps you'd be a better fit for the role of meme librarian.
This title was invented at Tumblr to describe the role occupied by Amanda Brennan, who researches fandoms and trends. The Tumblr team uses the data collected by Brennan's team to better understand the unique communities, languages, and relationships that emerge on the platform.
---
15. Happiness Manager
The corporate "happiness culture" that took root in the mid-20th century doesn't seem to be abating.
Health food delivery company Oh My Green is hiring for a happiness manager, aka an operations manager. The happiness manager is responsible for "delivering a delightful experience" to the company's clientele and reports to the city head of happiness.
---
16. Conversion Optimization Wrangler
The requirements and responsibilities of MathWorks' conversion optimization wrangler — or website optimization analyst — are relatively standard for a mid-level data analysis role at a technology company.
This position "collaborate[s] with web product manager and technical content authors to optimize their message and value proposition," and "wrangles" ad hoc analytic requests.
---
17. Galactic Viceroy of Research Excellence
The title of galactic viceroy of research excellence — perhaps the most extreme on the list — belongs to Microsoft researcher James Mickens.
The title's intensity and humor seem appropriate given Mickens' personality.
"When I asked him to interview for this story," Thomas Kohnstamm writes, "James suggested that I accompany him instead 'on a one-man Special Forces mission to rescue some rare Bengali pandas from a Renton-based Hezbollah cell.'"
---
18. Innovation Sherpa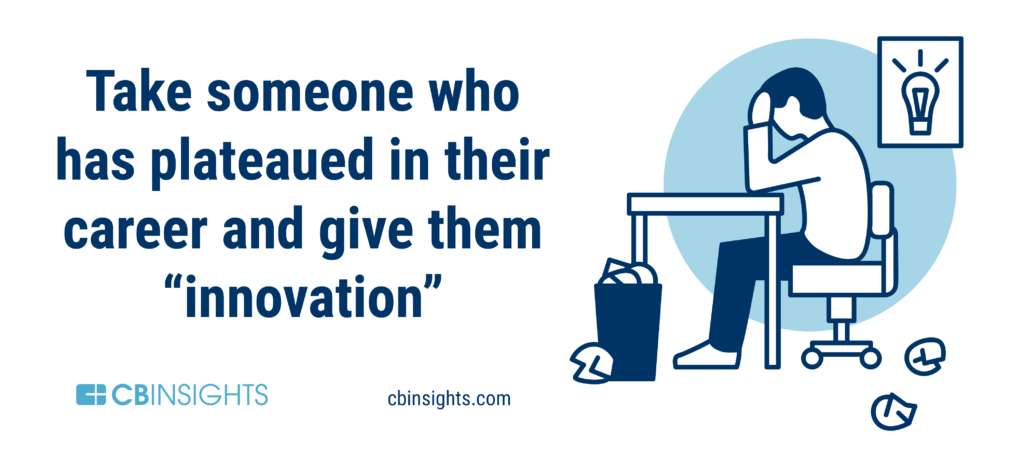 Innovation is constantly happening out there, but seeing it and harnessing it can be difficult.
Innovation sherpas — like the sherpas that help mountaineers climb Everest — help executives by going out, finding the innovation, and bringing it back for companies to profit from.
The innovation sherpa is another title that was born at Microsoft. Today, searching innovation sherpa on LinkedIn returns more than 2,000 results — though, to be fair, most of them appear to be self-employed.
---
19. Digital Prophet
"Digital prophet" was the calling card of David Shing, the Australian thought leader who took on the role at AOL in 2011.
Shing, or "Shingy" as he was known, spoke at conferences and wrote articles to build up AOL's reputation and drum up new sources of business.
He also became the flashpoint of a larger debate around the prevalence of jargon and buzzwords in the marketing industry, with Matt O'Brien writing an article in 2014 entitled "AOL's 'digital prophet' is everything wrong with Corporate America today."
---
20. Chief Heart Officer
The chief heart officer position was created at VaynerMedia in 2014, when Claude Silver became the company's first CHO.
"It's really the branding of HR and how we've chosen to rebrand, but it just makes so much sense, it's people, it's heart," she said of the title.
"Being Chief Heart Officer means being in touch with the heartbeat of every single person at this agency," she later wrote, "I'm not just looking at people. I'm not just looking at benefits. I'm not just looking at recruiting. I'm not just looking at, quote-unquote 'HR.' I'm looking at all of that: as Chief Heart Officer, I'm Chief People Officer, Chief Talent Officer, Chief Culture Officer, Chief Inspiration Officer all together. It's holistic."
---
21. Brand Warrior
The Hamilton Journal-News reported in 2015 that the Colorado-based StarTek Inc. was hiring almost 700 brand warriors to work in its call center.
"When StarTek managers say they employ Brand Warriors, they mean they're looking for people with enthusiasm for the job," they wrote, "whether they have experience or not."
Today, there are thousands of job listings on LinkedIn that use the word "warrior."
---
22. Wizard of Light Bulb Moments
Indeed shows there are plenty of "wizard" roles out there, including the wizard of lightbulb moments — or marketing director.
This particular title belonged to Tom Evans, who describes himself on his website as "an author, musician, poet and technophile who specialises in helping people and businesses tap into their Creative Muse," who has "been called, by others, the wizard of light bulb moments, a seer and a modern day alchemist."
---
23. Direct-Mail Demigod
If you're looking for a job title that makes you feel like a supernatural being, you could do much worse than "direct-mail demigod." This role is more commonly known as the direct marketing manager.
But if you're not a marketing expert, you can find demigods of all stripes on LinkedIn, from the IT demigod to the freelance demigod.
---
24. Full Stack Magician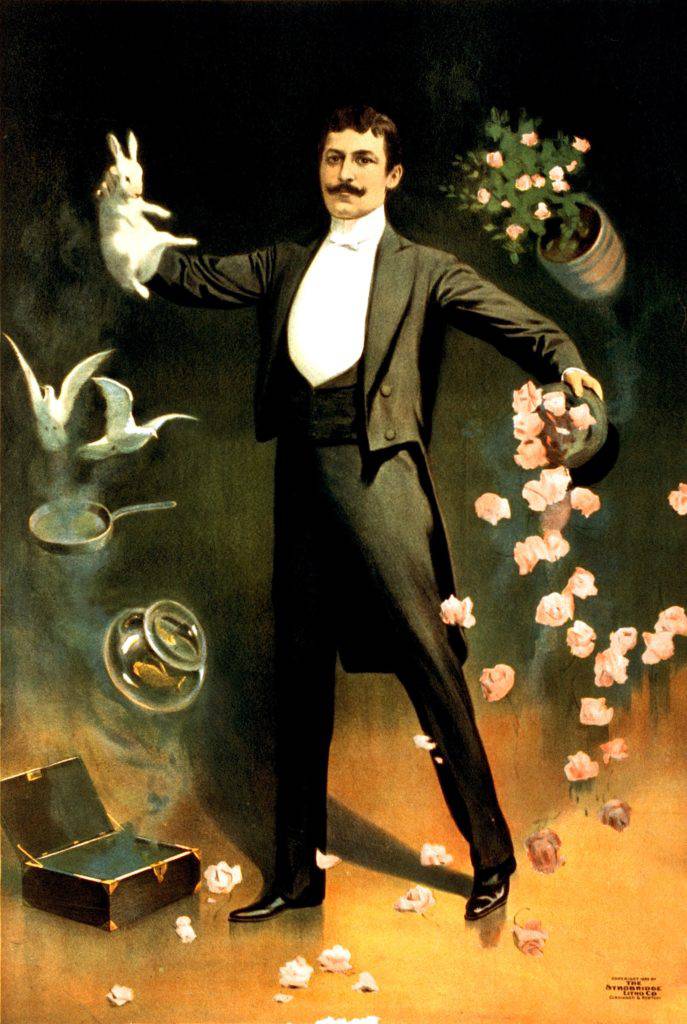 Source: Strobridge Litho. Co.
Influence Health is hiring a full stack magician, which is essentially the same thing as a full stack engineer. The responsibilities include writing "well-designed, maintainable, and testable code" and "integrat[ing] software components into a fully functional software system."
The primary difference is that at Influence Health you'll be expected to "work magic."
---
25. Humbly Confident Product Designer
Personal budgeting software company You Need a Budget is looking for a reserved, yet still self-assured designer.
"The success of a designer at YNAB hinges upon the ability to approach design as holistic problem solving for both user and business goals," the ad reads, "We work collaboratively here and you'll listen to ideas, questions, and critiques from teammates with grace and patience. That said, you know your stuff and can eloquently and logically explain design decisions."
Have more absurd job titles for our list? Sign up for our newsletter and let us know in a reply.
If you aren't already a client, sign up for a free trial to learn more about our platform.