Market Map
Mortgage tech funding rebounded in 2021, with investment going to companies offering innovative mortgage application & processing solutions, alternative home financing tools, and more.
The pandemic created a booming residential housing market.
Amid the massive migration out of major cities, fueled by record-low interest rates, mortgage and refinance applications have jumped. This, in combination with this year's economic recovery, has caused investors to turn to and place their bets on tech companies focused on digitizing all aspects of the industry.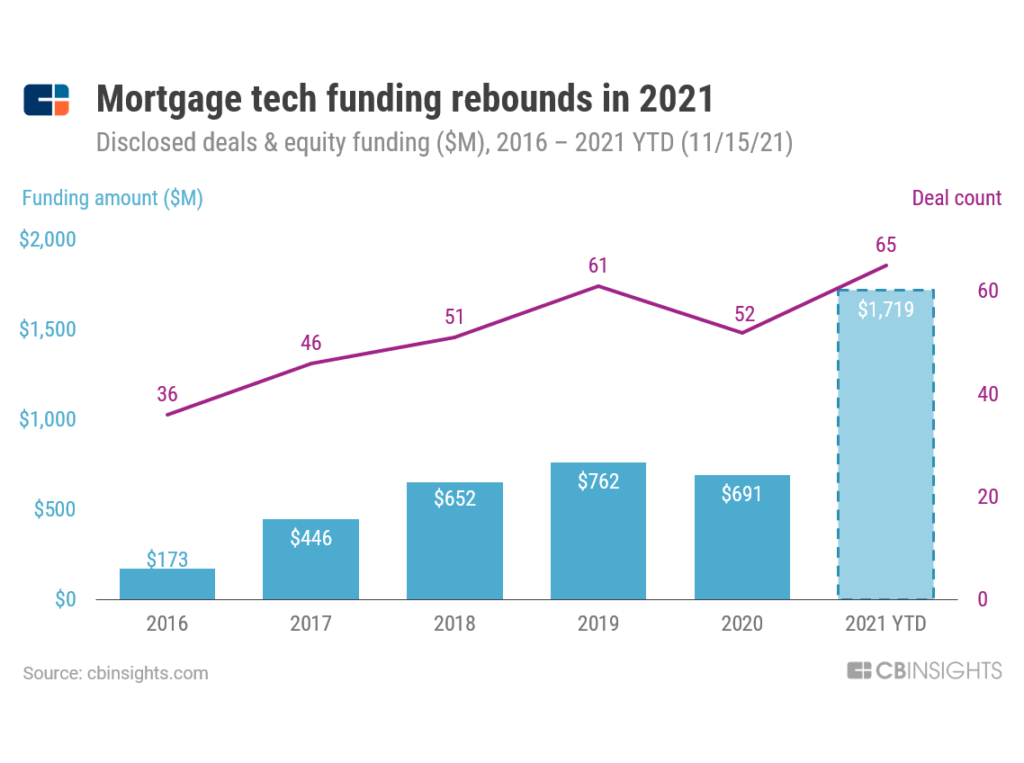 Traditional mortgage processes have hardly been improved upon since the 1950s, creating a massive opportunity for the companies developing innovative solutions to address them — funding to mortgage tech startups has reached $1.7B in 2021 YTD, a 149% increase from 2020's year-end total.
Startups on the receiving end of this funding boom, like Homeward and Orchard, are enabling homeowners to put in all-cash offers, and others, like OwnUp and LendingHome, are helping consumers secure loans. 
We used CB Insights data and the mortgage tech collection to identify 50+ companies transforming the home financing industry.