Momenta's total funding now stands at $1.08B. Here are the top-line bullets you need to know.
Momenta, an autonomous driving technology company, has raised $300M in corporate minority funding from General Motors.
How's the company performing?
China-based Momenta provides autonomous vehicle software that uses deep-learning algorithms, data-driven path-planning, and HD maps to enable various levels of driving autonomy.
The company has developed strategic partnerships with OEMs, like Mercedes-Benz, GM, SAIC, and Toyota, as well as suppliers, like Bosch.
Reportedly, Momenta plans to save 1M lives and double logistics and mobility efficiency over the next 10 years.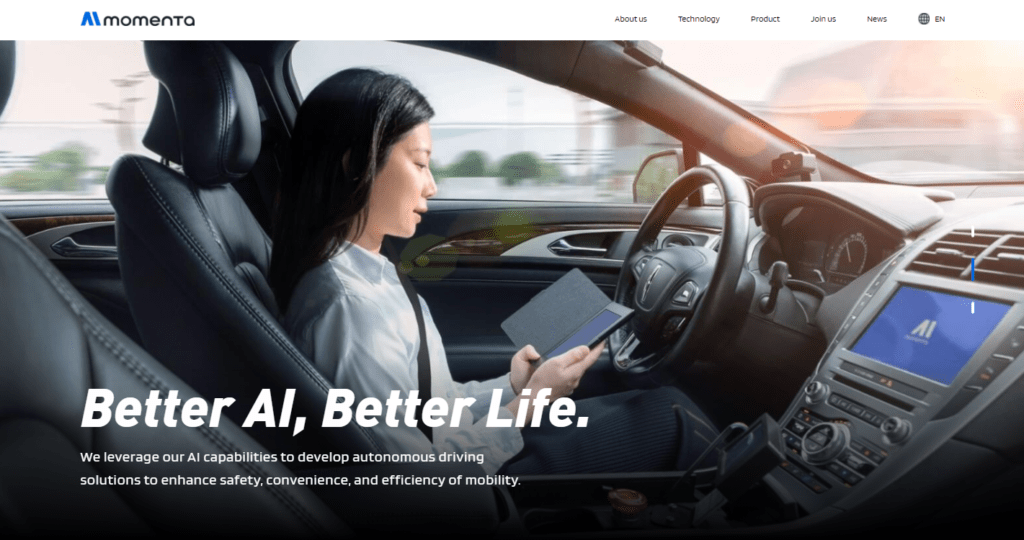 Source: Momenta
Why does the market matter?
The global advanced driver assistance system market is expected to grow at a CAGR of 18.8% and reach a value of $77.8B by 2027, according to Global Industry Analysts.
Autonomous vehicle tech is expected to go mainstream over the next 2 decades — and 40+ major corporates, including Google, Apple, and Mercedes Benz, have already launched self-driving vehicle initiatives.
The Covid-19 pandemic has given autonomous driving technology a boost, as the tech can be used to support contactless personal mobility and delivery services.