MNT-Halan plans to use the funding to expand within and beyond Egypt. Here are the top-line bullets you need to know.
MNT-Halan, a fintech company, has raised $120M in a Series A. The round drew participation from Apis Partners, Middle East Venture Partners, and Development Partners International, among others.
HOW'S THE COMPANY PERFORMING?
Cairo-based MNT-Halan provides numerous services, including digital banking, digital payments, buy-now-pay-later, mobile wallets, logistics and couriers, nano lending, and payroll lending.
The company has over 4M clients in Egypt, and it reports that it has an active monthly user base of around 1M.
MNT-Halan has lent over $1.7B to 1.8M borrowers.
The company's monthly throughput has grown 20x over the past 5 years and currently sits above $100M.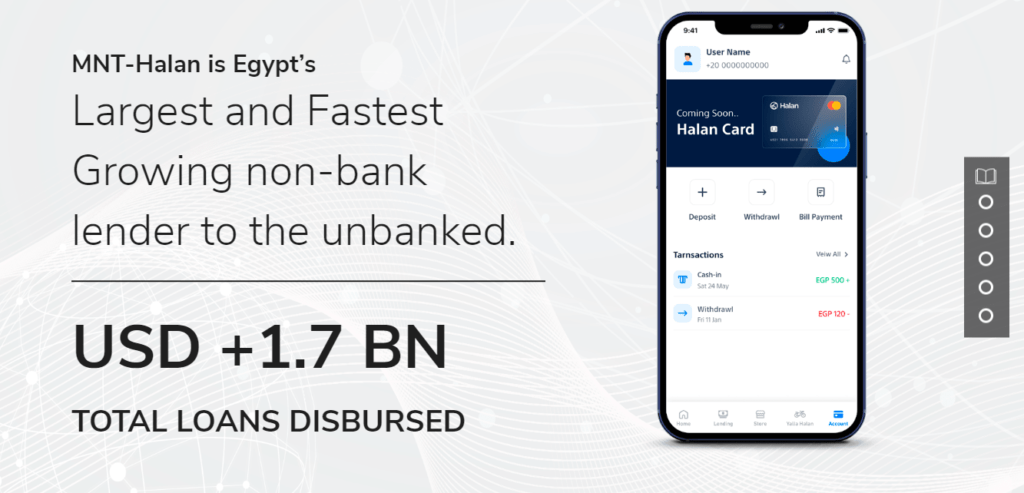 Source: MNT-Halan
WHY DOES THE MARKET MATTER?
The fintech market is projected to grow at a CAGR of 23.41% to reach a value of $324B by 2026, according to Market Data Forecast.
Today, BNPL accounts for a small portion of the overall spending on payment cards (including credit, debit, and prepaid cards) — the US sees around $8T in overall spending annually. However, BNPL is at an inflection point. By 2025, the global BNPL industry is expected to experience a 10-15x increase in spending volume, surpassing an estimated $1T in annual gross merchandise volume. This growth trajectory has attracted incumbent attention and moved them to improve the digital user experience.
In 2021, BNPL players have set an annual funding record, as they have seen over $2.1B in equity funding across 20 deals. There have been major acquisitions in this space as well, such as Square acquiring AfterPay for $29B.
With mobile penetration of around 90% in Egypt, there is an opportunity to cater to Egypt's underbanked population.