A data-driven look into the evidence suggesting a Microsoft spin-off of their consumer businesses including Xbox might be in the cards.
Want to understand a competitor's strategy or have an early view into future transactions?
As we've advocated forever, facts trump feelings.
Below is an example of the facts suggesting that an Xbox or Bing spinoff might be on the horizon at Microsoft.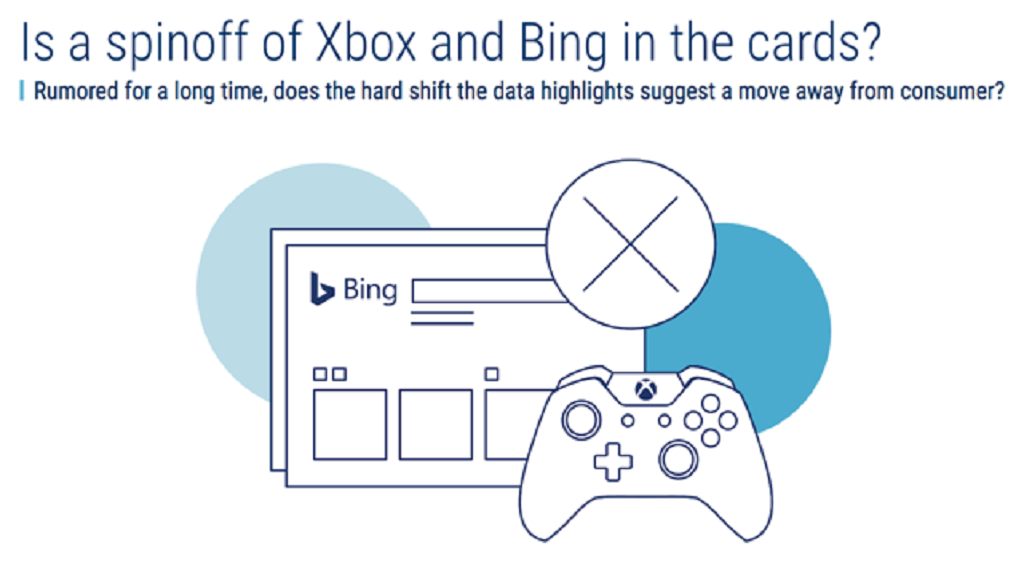 Fact #1 — Watch the language
We recently ingested 10 years of earnings calls for 6500 public companies and made them searchable on CB Insights.
In our recent FAMGA earnings transcripts report, we highlighted Satya Nadella's reduced discussion of consumers.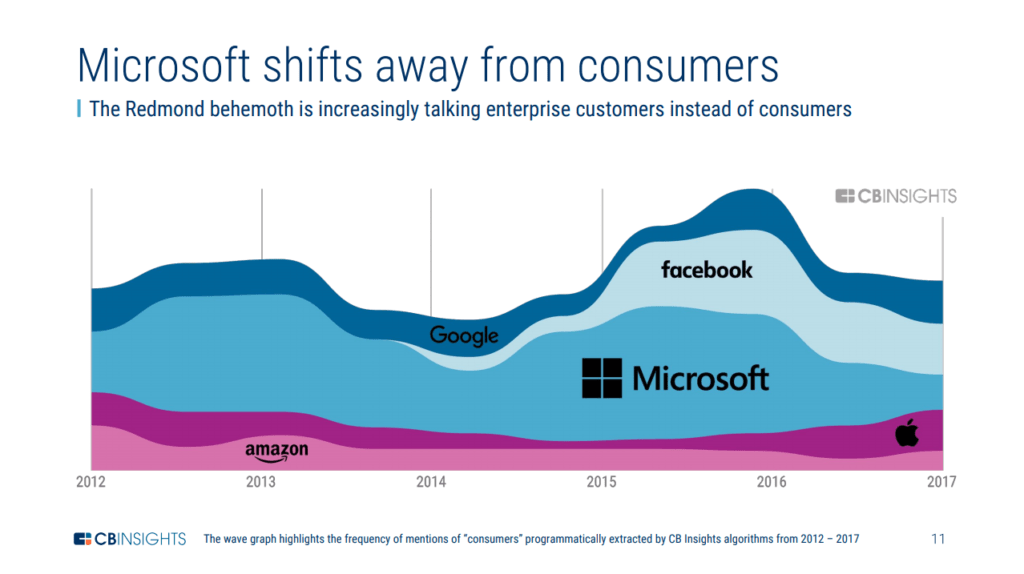 In addition, Microsoft executives (both Satya Nadella and CFO Amy Hood) have been talking less about consumer-oriented businesses such as Xbox and Surface during quarterly earnings calls.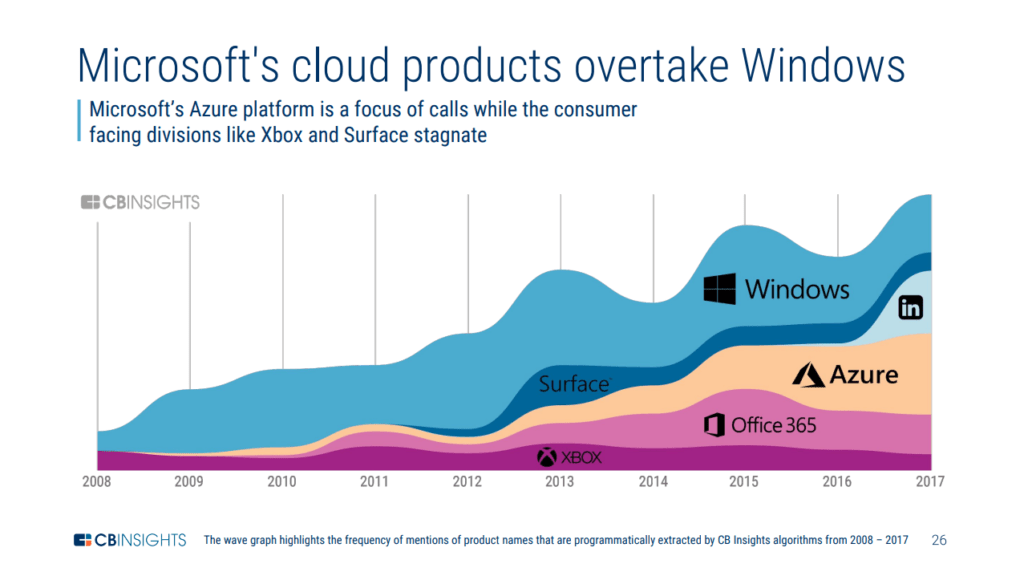 So the language around consumer-oriented businesses is declining.
That's clue #1, but hardly enough to make the case that a spinoff might be in the cards.
But when we cross-reference against other datasets on CB Insights, a mosaic forms.
Fact #2 — The M&A shift to enterprise
When we dig into Microsoft's acquisitions on CB Insights, we see a steady level of M&A over the last couple of years.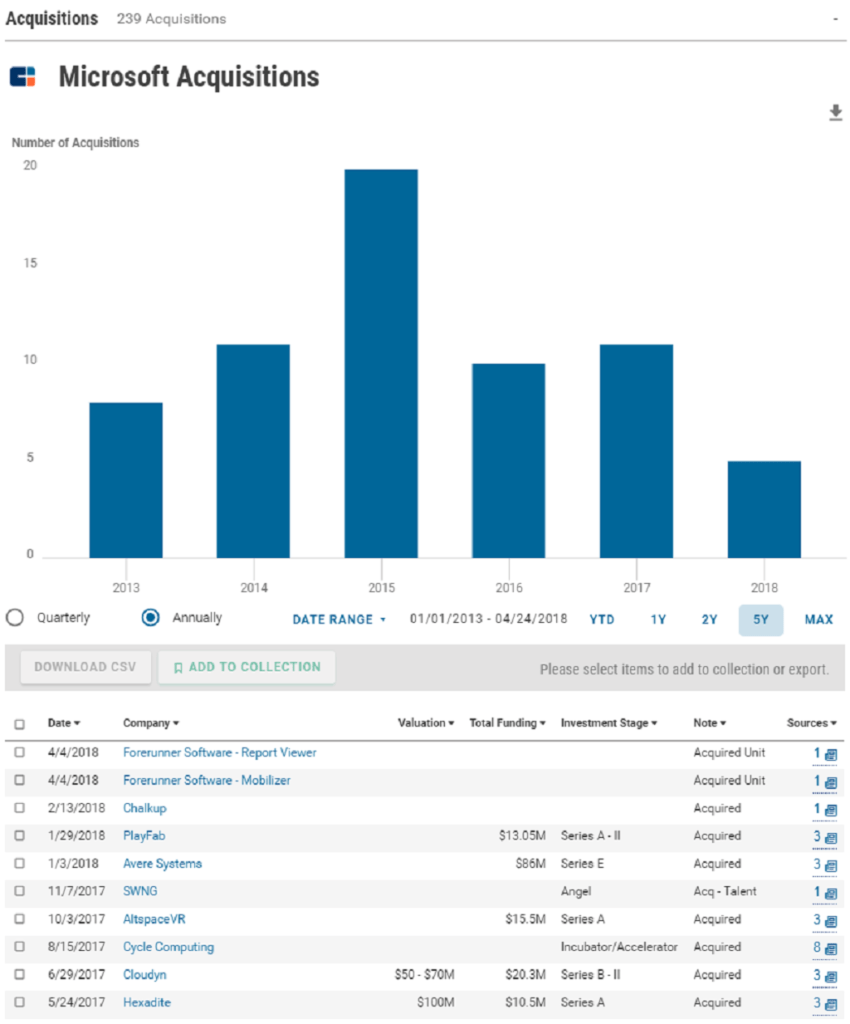 Classifying the deals by enterprise or consumer, the shift under Nadella to enterprise is very clear, as the breakdown below illustrates.
(Note: not all deals fall into a single bucket, and those are excluded.)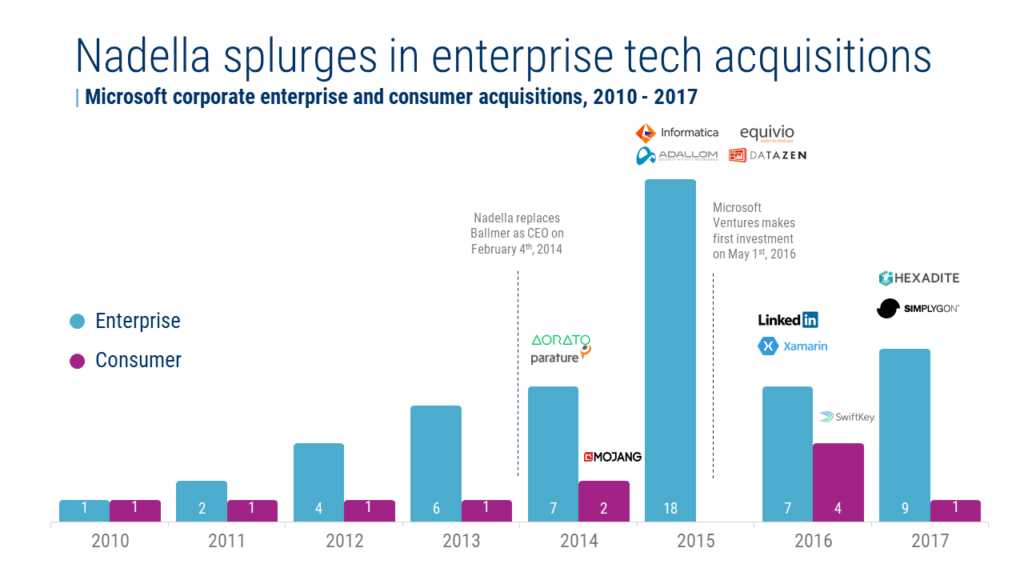 Now, we have earnings call chatter coupled with M&A highlighting the shift.
Fact #3 — Microsoft Ventures' investments also more enterprise focused
Microsoft Ventures has also become a force in venture land of late under the leadership of Nagraj Kashyap (who formerly headed up Qualcomm Ventures).
Microsoft Ventures' profile highlights the uptick in its investment activity by the organization, as can be seen below in this quarterly look of activity from its CB Insights' profile.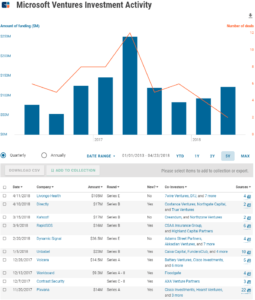 When you classify their venture investments along enterprise vs consumer lines (akin to the M&A analysis above), we also see a clear enterprise orientation.
(Note: not all deals fall into a single bucket, and those are excluded.)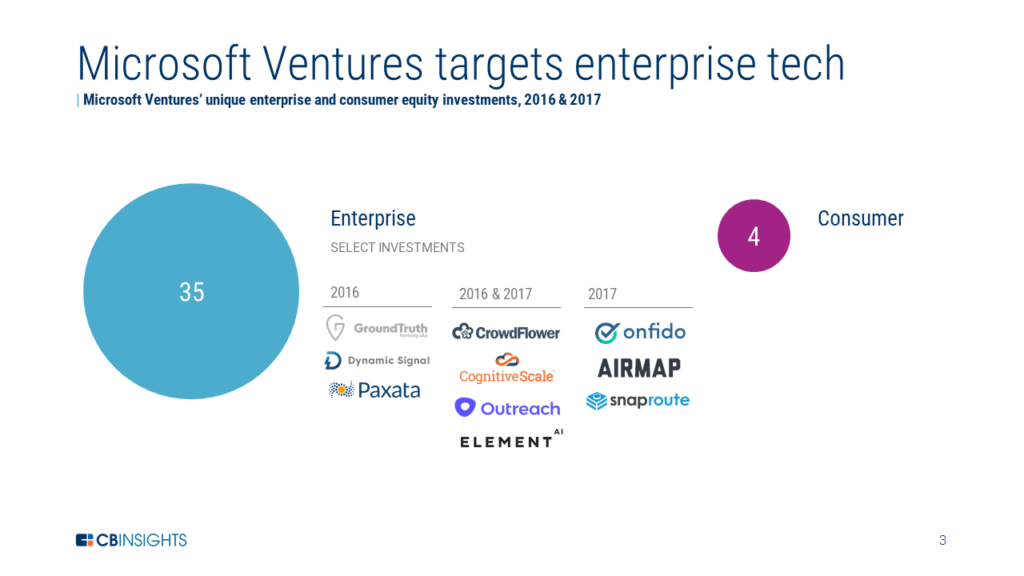 Fact #4 — Patent and IP focus remains on enterprise
A final piece of evidence is Microsoft's continued IP focus on enterprise.
While there is not a notable shift towards enterprise as we've seen with its investments or M&A, Microsoft remains focused on enterprise-oriented IP vs consumer, as the below shows.
You can see all of Microsoft's patents using this search on CB Insights here.
(Note: not all patents included, as it is only those with a clear enterprise or consumer orientation. Dashed lines indicate applications and not grants.)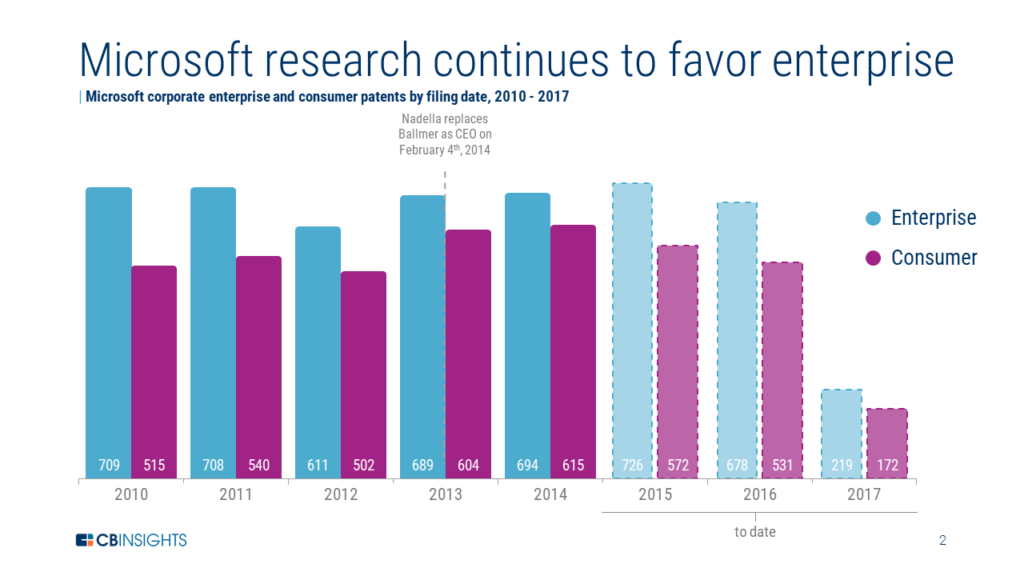 The above paints an evidence-inspired picture of where Microsoft is going.
Recently, the company reorganized around cloud and AI and highlighted its shift away from Windows. The facts suggest more shifts may be coming.
If you aren't already a client, sign up for a free trial to learn more about our platform.