Microsoft's patent will simplify content and file sharing for both audio and video phone calls.
Whether it's a video of your kid's soccer game, or running through a complex business presentation, Microsoft is set to streamline how all users share content on their video and audio calls.
This August, the company was granted a patent titled "Real-Time Sharing During a Phone Call," which will give users (regardless of device) the ability to share content more easily than via email, texts, and social network posts, among other means.
When it comes to content sharing, Microsoft describes the current user experience as "somewhat disjointed and disconnected" for both the sending and receiving sides.
Real-time sharing will allow for a more curated and secure experience for all parties involved, according to Microsoft.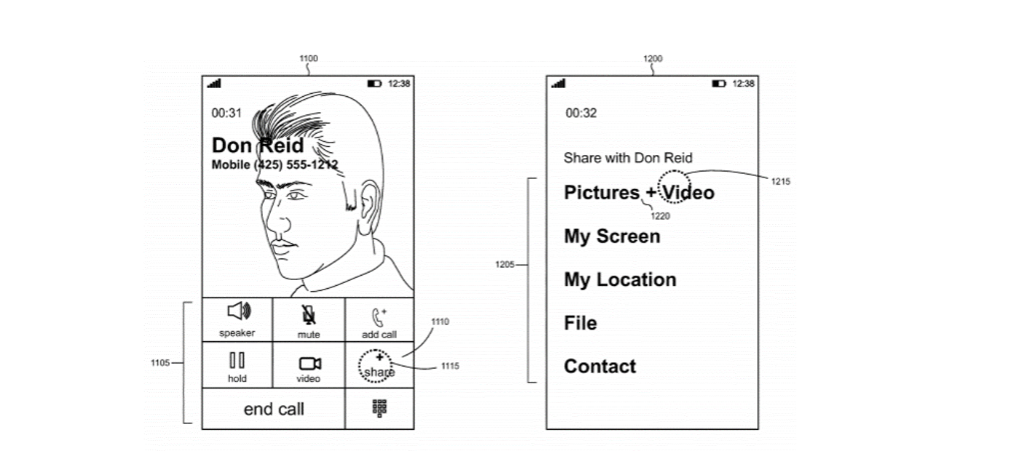 How will in-call content sharing change?
Microsoft's patent goes far beyond current asynchronous file-sharing technology in several key respects.
First and foremost, users will be able to exclusively share files to members on a phone call via audio or touch commands, without having to toggle to another application (ie email, text messages).
During a business call, for example, a person may say something like "Share August Sales Presentation," and have the file automatically shared with the other participants on the call, regardless of the device they're using (Microsoft's patent is device agnostic).

In this scenario, the person sharing content has control over what people see in real-time. She doesn't have to wait for members on the phone call, for example, to open up a separate email just to access the presentation.
In addition, she can point to specific areas of the presentation at any given time, and share it automatically with select members. This could prevent the lag that might occur if members have to find that specific part of the presentation on their own, therefore keeping everyone on the same page.
Moreover, users will have a variety of tools at their disposal during the sharing process.
They will be able to do things like highlight content in real-time with a pen tool, add comments, zoom in and out of things, and most importantly — do so without opening other windows or toggling between applications.
Microsoft's patent also addresses security concerns, as sharing parties can control whether or not other users can download and/or save content.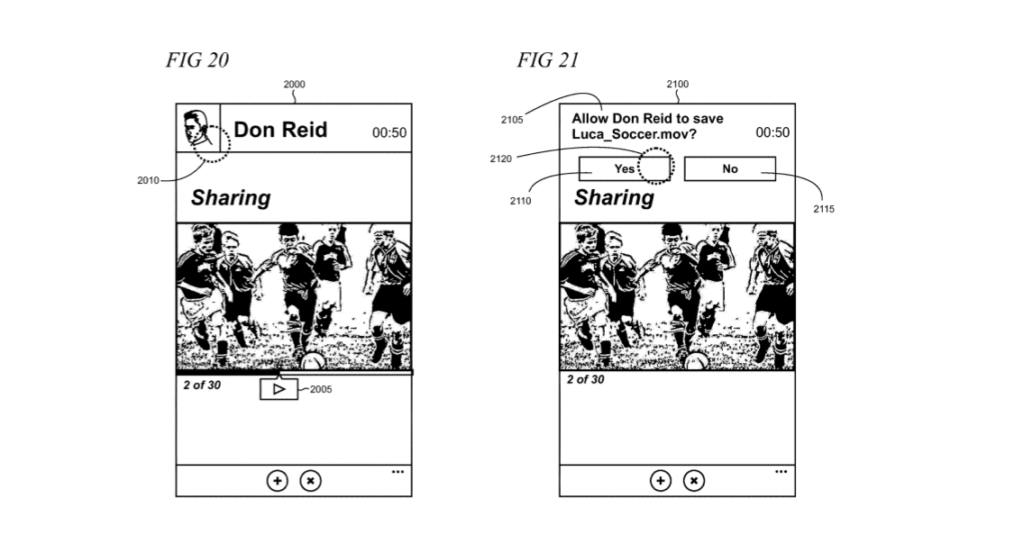 And while the patent covers current devices in common use, such as smartphones and tablets, it's the technology is also designed to work with devices of the future: think gesture recognition, virtual reality headsets, and other technologies that are on the horizon for both consumer and business use.
What does the future look like?
Previously, Microsoft filed a patent in 2017 involving a "Tele-Immersive Experience," which would create a virtual mirror-image of each caller within their current real-life environment. Remote users might be able to walk around as they conduct a presentation, or even manipulate virtual objects during calls.
Microsoft's real-time sharing patent also represents a broader trend of voice recognition and augmented reality (AR) rapidly merging with smartphone technology in the form of Mixed Reality (MR), to provide even more immersive user experiences in the not-too-distant future.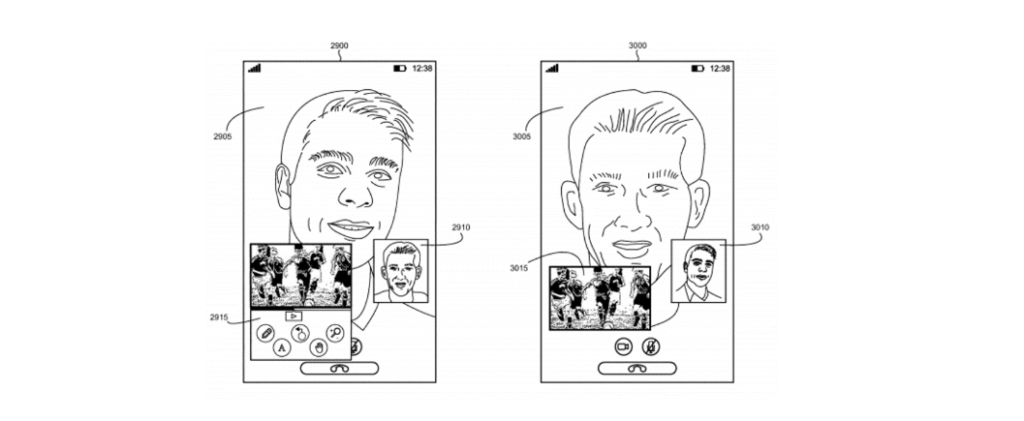 But for now, users will have plenty of new capabilities to play with — easily transferring files, highlighting important sections of documents, and having more control over business presentations are just a few things that Microsoft envisions for the future of communication and sharing.
If you aren't already a client, sign up for a free trial to learn more about our platform.