Microsoft's recent acquisition of RiskIQ will play a key role in broadening its product line. Here are the top-line bullets you need to know.
Microsoft, a computer technology company, has acquired RiskIQ, a cybersecurity company, for $500M in cash.
WHO ARE THE PARTIES TO THE DEAL?
RiskIQ: California-based RiskIQ provides enterprise security solutions beyond the firewall. Its Internet Intelligence Graph technology scans information on websites and networks, domain name records, certificates, and other data, such as WHOIS registration data, to give clients visibility into what assets, devices, and services may be accessible outside of their firewall. The company has raised total funding of $83M. It has 262 employees.
Microsoft: Washington-based Microsoft Corporation is a software, hardware, and technology company that designs, produces, licenses, sells and supports software. It offers products such as operating systems, server applications, and commercial & consumer applications among others. The company employees more than 175,508 full-time employees globally with a Q1'21 revenue of $41.7B. Microsoft acquired another cybersecurity company, ReFirm Labs, in June for an undisclosed amount.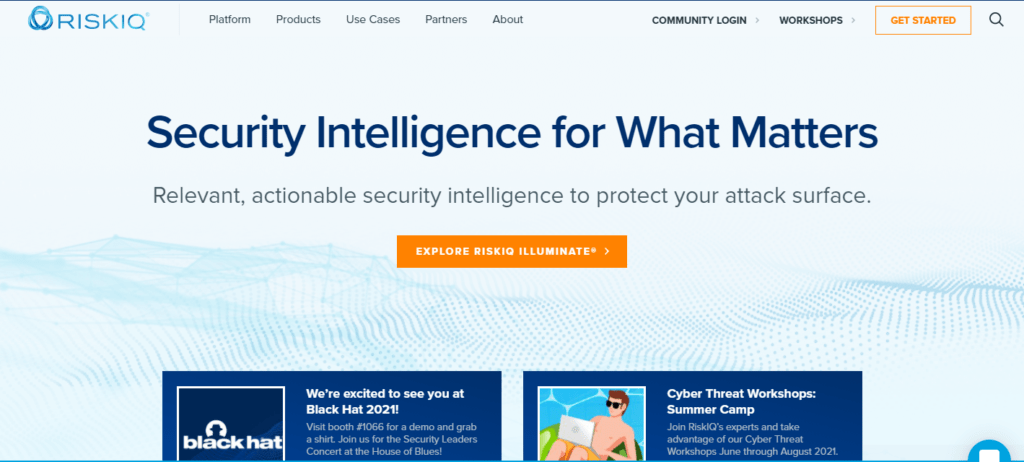 Source: RiskIQ
WHY DOES THE MARKET MATTER?
The acquisition strengthens Microsoft's position in the Cybersecurity space where:
The global cybersecurity market is projected to grow at a CAGR of 14.5% and reach a value of $352.3B by 2026, according to Mordor Intelligence.
The growing number of complex cyberattacks and the need for secure networks are fueling the growth of the market.
In 2020, companies spent $124B on cybersecurity solutions.