With the acquisition, Microsoft will enhance its video editing services. Here are the top-line bullets you need to know.
Microsoft, a global provider of software, hardware, and technology services, acquired ClipChamp, an in-browser video creation software developer, for an undisclosed amount.
Who are the parties to the deal?
ClipChamp: Australia-based Clipchamp provides web-enabled video creation and editing tools that integrate with Google Cloud and Google Workspace. The technology also offers screen and webcam recording. The company reported a 160% growth in its user base in 2020, registering 17M users. It added over 390,000 companies to its portfolio. Its clients are companies such as Microsoft, Google, Deloitte, Dell, Comcast, and Zendesk, among others. In the first half of 2021, it reported a 186% spike in video exports. It currently has 80 employees across offices in Australia and the US.
Microsoft: Washington-based Microsoft offers various software and hardware products for use in homes and businesses. The company reported a 21% growth in revenue for the quarter ended June 30, 2021. As of June 2021, it employed 182,268 people across 6 continents.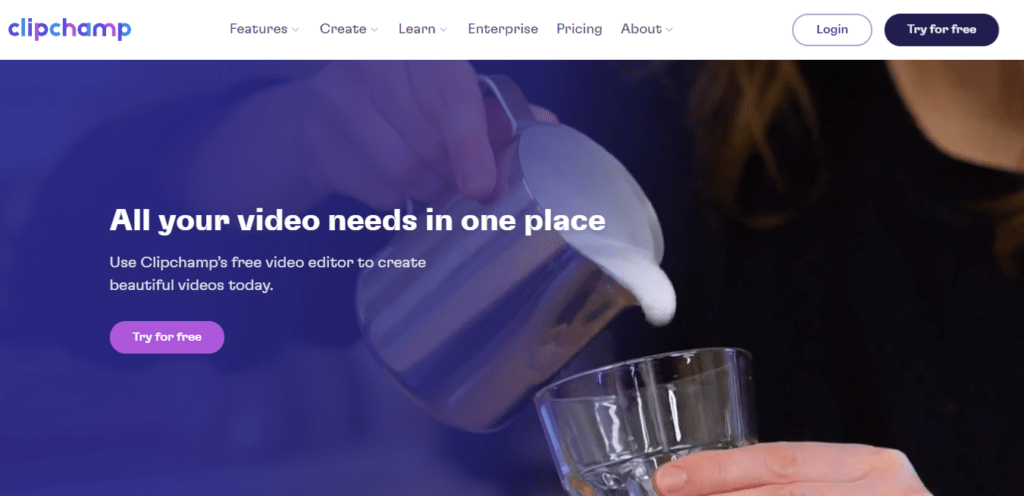 Source: ClipChamp
Why does the market matter?
The global video editing software market is projected to grow at a CAGR of 5.6% and reach a value of $3.15B by 2028, according to Reports and Data.
With the growing demand for digital content on social media platforms, OTT platforms, and other entertainment hubs, several media houses, individuals, and content broadcasting companies are adopting video editing tools to enhance content creation, resulting in market growth.
The increase in the number of smartphone users and the availability of easy-to-use editing tools are prompting both professional and non-professional users to utilize the software to create content remotely.