Shared virtual spaces will redefine how we shop and interact with people and businesses.
As malls flounder, metaverses — or the underpinnings of such — are flourishing.
Malls are meant to be social and a form of entertainment; now, virtual worlds are fulfilling these functions more than ever, spurred by the Covid-19 pandemic. Rather than shopping through a specific retailer's website, imagine rendezvousing with a friend in a Minecraft-like world to hang out and shop at digital storefronts. 
download the 12 Tech Trends To Watch Closely In 2022 report
Download our full report to find out the top trends poised to reshape industries in 2022.
Though definitions vary, the metaverse generally refers to the idea of a shared, persistent virtual space, akin to a digital mirror of the real world — but without any of the constraints. Topics of debate around what a metaverse would eventually look like include the degree of interoperability, multiple metaverses vs. a singular one, consistent identity systems, and decentralization vs. monopolization (e.g. will it be owned by big tech or by users, à la Ethereum-based Decentraland?).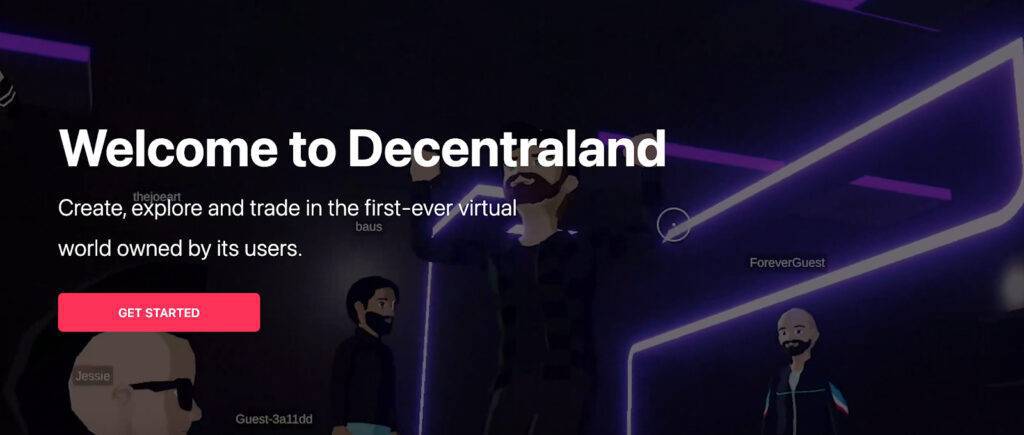 Source: Decentraland
Gaming has long been at the forefront of building out what a metaverse could look like. 
Massively multiplayer online game (MMO) Fortnite is one of the more successful examples: it has hosted multiple live concerts, screened movies, shorts, and various other programs, launched branded game modes, and more. 
But it still falls short of the metaverse ideal of true concurrency due to tech limitations. At Travis Scott's Fortnite performance, for example, the 12.3M concert attendees weren't actually in the same universe, watching the same show in real time. Instead, viewers were split up into 250,000 virtual "copies," each capped at 50 participants, of the concert.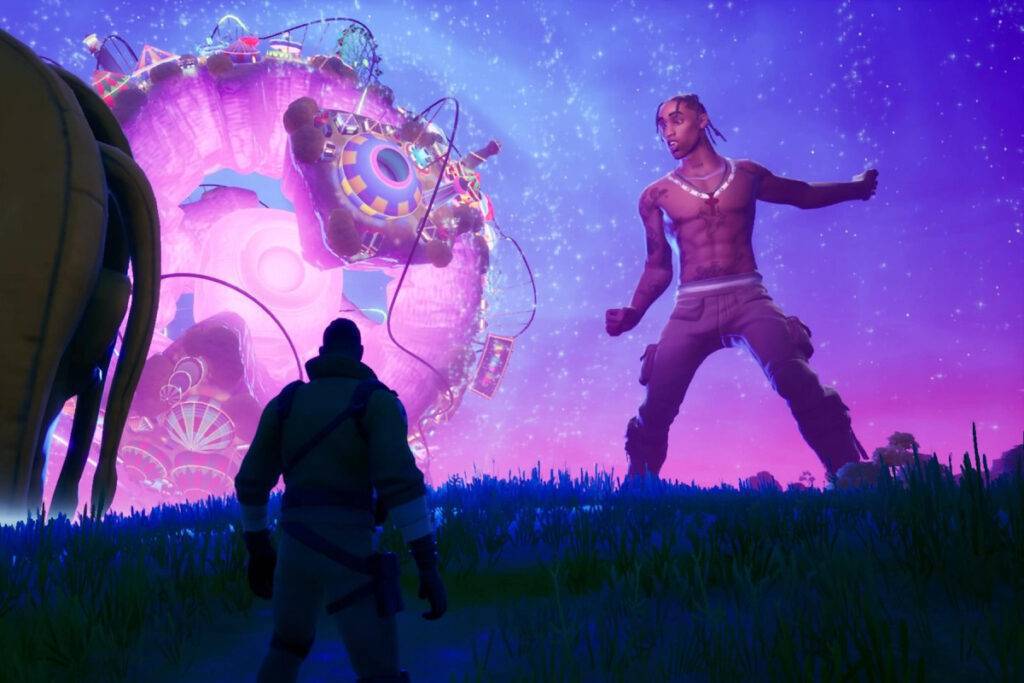 Source: Rolling Stone
Progress is being made, however, and expect more movement on this front to come. In one example, software development unicorn Improbable is developing SpatialOS, a cloud platform that allows games to support up to 20,000 players in a seamless world.
So, what comes next? E-sports applications and goods are pushing into the mainstream, marking a natural step toward the metaverse. 
For example, virtual goods, initially popularized by gamers (mostly via character skins), have since entered the worlds of fashion, real estate, art, and even pets to become a $190B market. Personalized digital avatars have also gained a foothold beyond games like The Sims in the last 5 years, popularized by Snapchat-owned Bitmoji, Apple's Memojis, influencer and celebrity-focused Genies, and most recently, Roblox's acquisition of avatar company Loom.ai. 
On a broader scale, these trends illustrate the rapid convergence of the online and the offline. Among other things, metaverses will enable the serendipity that is often missing in e-commerce interactions. For example, Aglet — a "Pokémon Go for sneakerheads" that allows players to collect virtual sneakers by walking — plans to eventually allow people and brands to launch their own virtual retail stores in the app. 
"I think where we're going as a world [is] where Nike and Adidas will release products in the real world, and then they'll throw these into a game. And I think the inverse of that is true in the future. There will be people designing their own brands in these game worlds, and then they'll be made in reality." — Aglet CEO Ryan Mullins
Once the tech is there, the commerce implications are massive, as the metaverse offers unprecedented access and total immersion to consumers — creating a sort of virtual "third space."
Brands and sellers can thus: 
Operate in a less fragmented marketplace than the internet as we know it.

Avoid the "marketplace cut" from third-party discovery or selling platforms entirely.

Enable deeper cross-franchise or fan collaboration where, instead of individual brand marketing opportunities (e.g. each brand has its own app or website), the metaverse's open world allows for more immersive experiences pioneered by both brands and fans.
Ultimately, spearheading this effort will require massive amounts of cash, engineering talent, and hunger for domination — making big tech firms the most likely contenders to build out the metaverse beyond gaming platforms like Fortnite and Roblox. Tech giants like Microsoft, Facebook, and Amazon are likely to double down on this in the coming years, according to VC Matthew Ball, given each's persistence in owning a significant portion of the online work economy, social graph, and e-commerce infrastructure.
Though the complete metaverse appears to be years away, in 2021, look for further convergence of the online and offline amid technological advancements that will enable the build-out of the metaverse. In the meantime, retailers should look beyond the near-term and strive to experiment with VR/AR (including the use of virtual humans), games like Fortnite, or various other existing tech capabilities.
Offering virtual goods may be trendy for 2021, but in the next 5 years, the trend will likely evolve toward designing fuller, more fleshed-out virtual universes that offer an immersive shopping experience.
If you aren't already a client, sign up for a free trial to learn more about our platform.