Messari will use the funding to grow its engineering & product teams and build tools for decentralized autonomous organizations. Here are the top-line bullets you need to know.
Messari, a crypto analytics and research firm, has raised $21M in a Series A funding round. The round drew participation from Point72 Ventures, Uncork Capital, Tom Glocer, and Winklevoss Capital, among others.
How's the company performing?
New York-based Messari's crypto analytics tools and research database enables investors to explore opportunities in the emerging asset class.
The company provides compliance products, qualitative and quantitative data, and research for cryptocurrency funds, token creators, infrastructure providers, and, more recently, for institutional investors and decentralized autonomous organizations (DAOs).
The company's clients include Coinbase, Chainalysis, Gemini, and BlockTower, among others.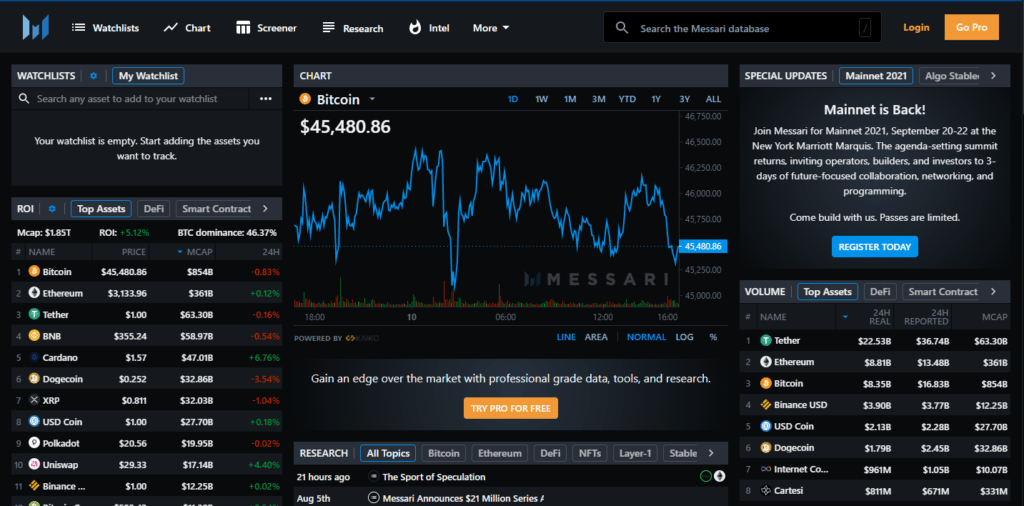 Source: Messari
Why does the market matter?
The cryptocurrency market is expected to grow at a CAGR of 7.1% and reach $2.2B by 2026, according to Markets and Markets.
The cryptocurrency market comprises a variety of industries, including peer-to-peer payments, remittances, e-commerce & retail, and media & entertainment.
Increasing global scrutiny and an appetite for risk-mitigating tools and transparency across cryptocurrency assets are driving crypto analytics growth.