MessageBird has acquired SparkPost to add email to its communication tools. Here are the top-line bullets you need to know.
MessageBird, a cloud communications platform, has acquired commercial email service SparkPost for $600M. The acquisition will see MessageBird serve around 25,000 customers with 700 employees. The company is expected to have a revenue run rate of $500M.
Furthermore, MessageBird raised $800M in an extended Series C led by Eurazeo with participation from Tiger Global and BlackRock, among others. This is in addition to the $200M it raised last October. The company utilized $600M on this deal to acquire SparkPost.
WHO ARE THE PARTIES TO THE DEAL?
SparkPost: Maryland-based SparkPost is an email delivery and digital communications platform that offers its solutions to telecom carriers, ISPs, and others. The company channels messages through its range of mediums like email, texts, among others. It reportedly delivers about 5T emails a year and has raised $301.5M in total funding.
MessageBird: Amsterdam-based MessageBird is a cloud communications platform that offers APIs and AI-powered contact center solutions for companies and developers. Its solutions help organizations communicate with their clients through various mediums, such as SMS, WhatsApp, and more. MessageBird's customers includes Uber, Facebook, and SAP, among others. The company has recently acquired 24Sessions, Hull, and Pusher.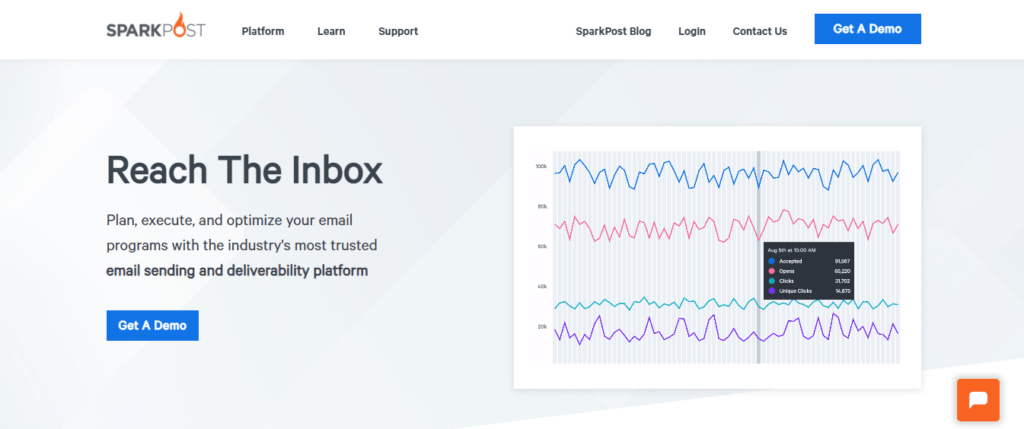 Source: SparkPost
WHY DOES THE MARKET MATTER?
The acquisition strengthens MessageBird's position in the Communications Platform-as-a-Service (CPaaS) space where:
The global communications platform-as-a-service market is projected to grow at a CAGR of 34.3% to reach a value of $26B by 2026, according to Mordor Intelligence.
The segment will keep evolving as major companies like Microsoft, Cisco, and AT&T enter the market and lead to consolidation through multiple mergers and acquisitions.
The Covid-19 pandemic has led to an accelerated response from organizations by shifting to CPaaS to boost customer service and operating efficiencies in industries like retail, food delivery services, telehealth, remote learning, and utility services.
It is expected that about 90% companies will adopt CPaaS APIs by 2023 from 20% in 2020.