Meru Health will use the funding to expand its workforce. Here are the top-line bullets you need to know.
Meru Health, an online mental healthcare program for employers and insurers, has raised $38M in equity and debt. The round drew participation from J.P. Morgan & Co., BOLD Capital Partners, FMZ Ventures, and Industry Ventures, among others.
How's the company performing?
California-based Meru Health's online mental healthcare program aims to address depression, anxiety, burnouts, and other mental health challenges.
The company offers a smartphone-based treatment program, access to licensed psychiatrists and therapists, and support from anonymous peers.
Meru Health saw the size of its customer base increase 10x in 2020 — its customers include Stanford University, Harvard University, UC Davis University, and several Fortune 100 and 500 companies.
The company witnessed 700% year-over-year revenue growth in 2020.
The startup currently has a team of roughly 170 employees. It has offices in San Mateo, California, and Helsinki, Finland.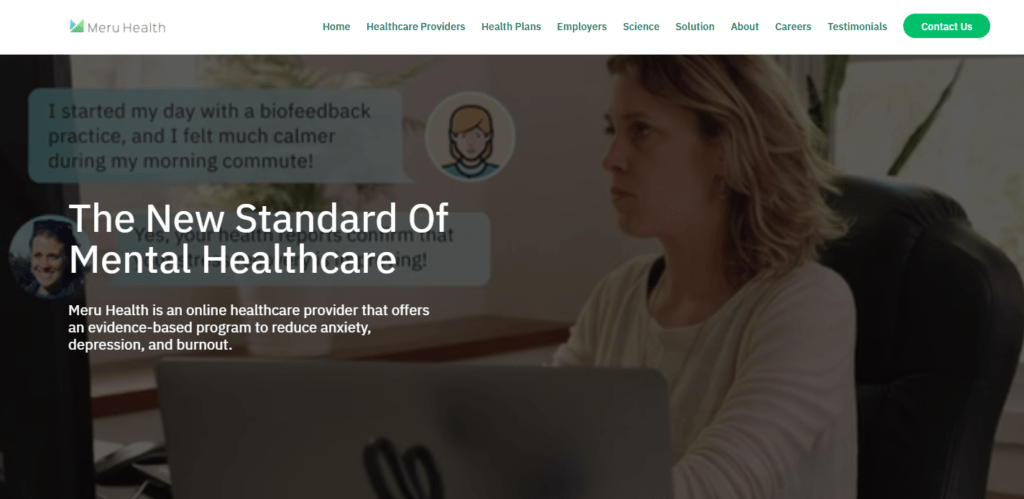 Source: Meru Health
Why does the market matter?
The telehealth and telemedicine market is projected to grow at a CAGR of 37.7% and reach a value of $191.7B by 2025, according to MarketsandMarkets Research.
The Covid-19 pandemic accelerated demand for virtual mental health counseling and support services.
In Q2'21, global telehealth investment rose for the fourth consecutive quarter, growing 17% QoQ and 169% YoY to reach a record high of $5B across 163 deals (+6% QoQ and -4% YoY). The top 5 deals alone were worth $1.6B (representing 30% of Q2'21 funding).