Deals and dollars to mental health startups jumped in Q1'20, in part due to renewed interest during the Covid-19 pandemic.
Investor interest in mental health skyrocketed in Q1'20, in part due to concerns around the coronavirus pandemic and its impact on the global population.
Funding to mental health startups hit a record $576M in the first quarter of the year, up more than 400% compared to Q4'19. Deals grew 19% QoQ to 44, though still below the record high of 52 in Q3'19.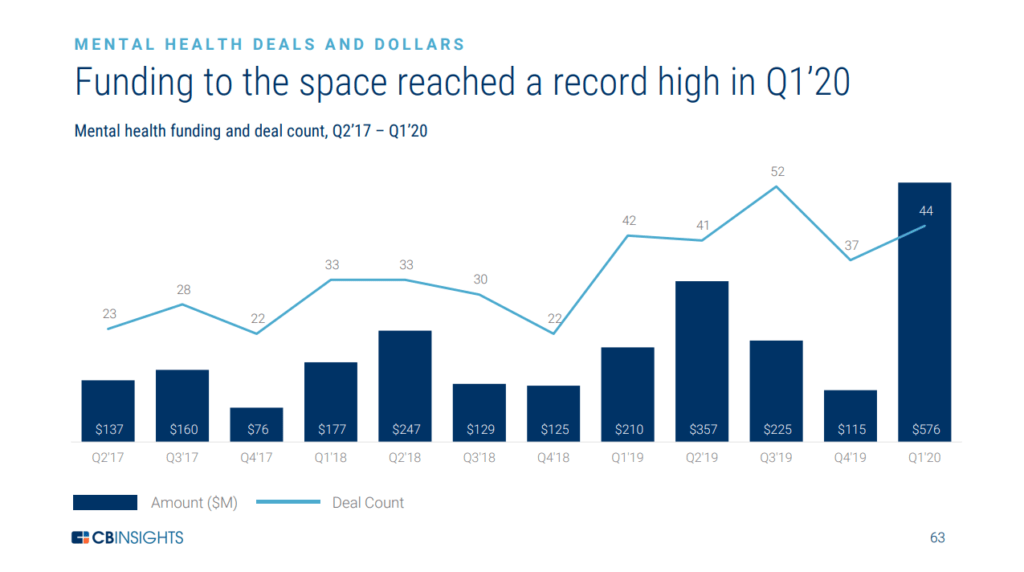 Some of the startups gaining traction in the mental health space include companies focused on employer solutions. For example, Lyra Health, which offers a mental health platform providing evidence-based treatments for employees, raised a $75M Series C in March.
Other startups are raising early-stage investment to use virtual reality tech to treat mental health conditions, though still a nascent space. Oxford VR, for example, raised a $13M Series A in February and has partnered with the National Mental Health Innovation Center to conduct pilots of its treatment program.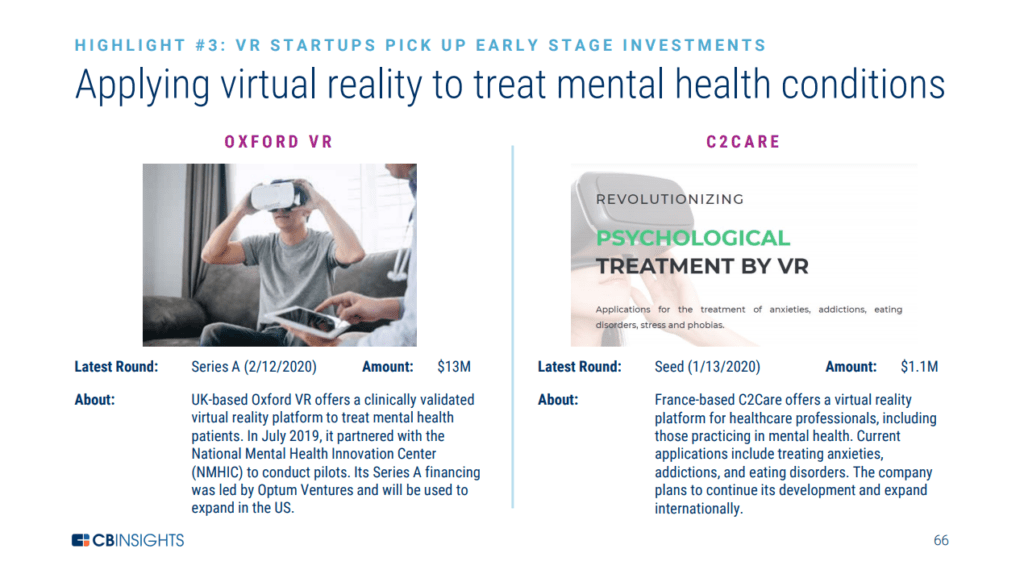 For more information and additional insights into healthcare funding trends, check out our State Of Healthcare Q1'20 Report: Investment & Sector Trends To Watch.
If you aren't already a client, sign up for a free trial to learn more about our platform.