Study participants are swallowing pills containing gene-modified E. coli bacteria designed to absorb excess ammonia in the body.
Bacteria is having a moment. Across the scientific community, researchers are using living germ cells to create self-ventilating garments, understand disease risks, and prevent the onset of aging.
On top of all that, the latest bacterial innovation is here — and it comes in pill form.
Drug company Synlogic is currently working with volunteers to study the safety of a drug made from gene-modified E. coli. The drug — which is designed to treat certain rare, but serious, metabolic diseases — deploys bioengineered bacteria into the human gut. Once inside the body, the E. coli behaves like a sponge to soak up excess ammonia.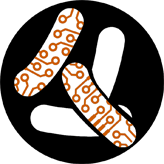 The new E. coli-based drug is the latest innovation in "synthetic biology," the growing research field focused on re-orienting organisms (and/or their natural processes) for novel applications in medicine, energy, or the environment.
Scientists spanning across many different fields are working with "biologically-inspired" substances for a variety of purposes, ranging from developing commercially viable materials to creating new filtration systems. In synthetic biology, the primary aim is to engineer organisms to produce chemicals that may be useful as medicines or energy sources.
To create those chemicals, researchers are investing significant work into understanding and re-engineering the microbiome, which is the complex ecosystem of bacteria located within our bodies.
In fact, study of the microbiome is a significant area of investment for dealmakers in the synthetic biology space: startups working on products targeting the microbiome comprised one of the top sectors for deals within synthetic therapeutics.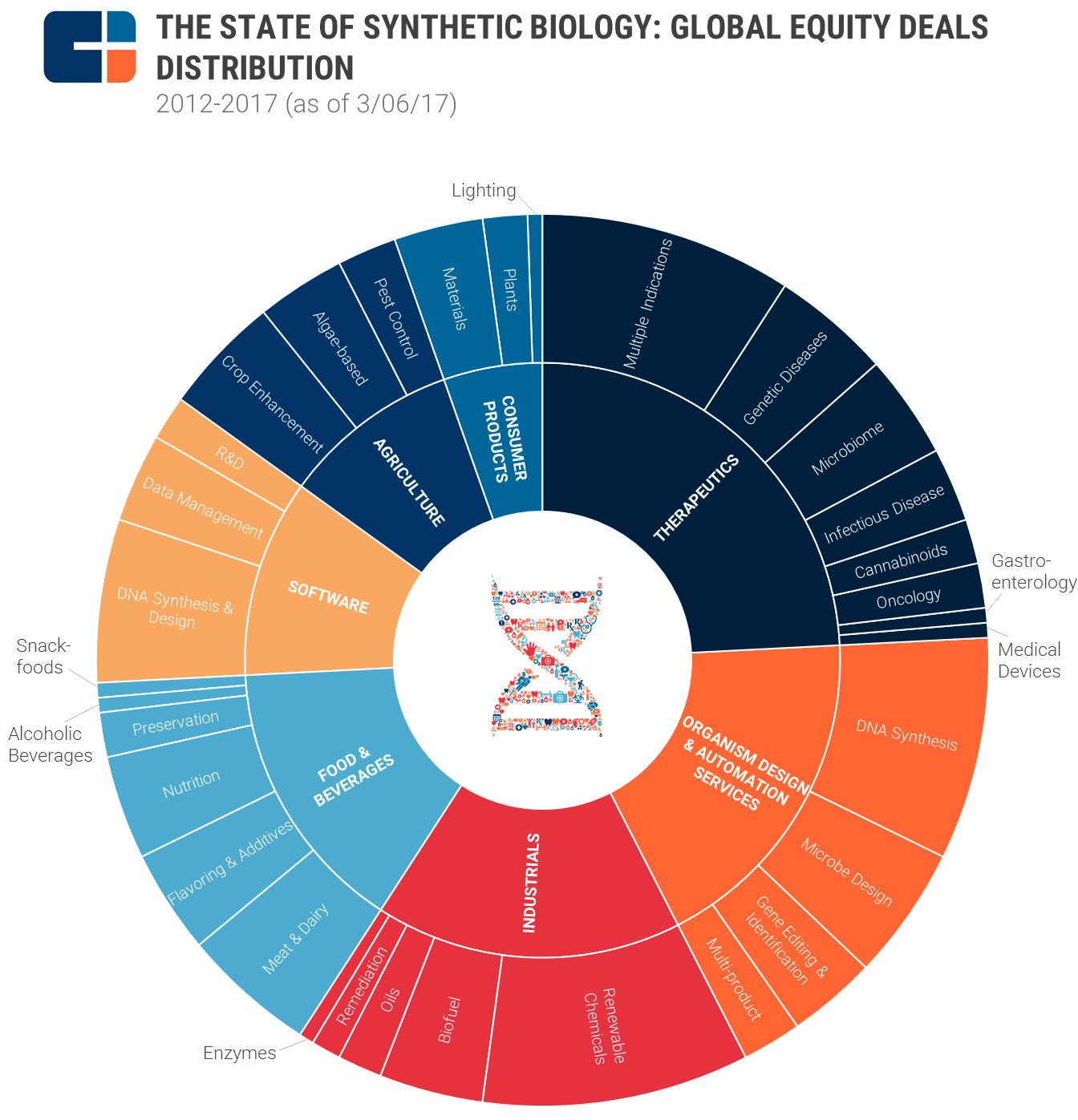 Synlogic's work on the microbiome is largely focused on using "designer bacteria" to take over physiological functions that the body mismanages in instances of illness or disease.
The issue of excess ammonia is one example. In healthy people, the body naturally eliminates excess ammonia (a waste product of our metabolic processes) through what's known as the urea cycle. Through a series of biochemical steps, ammonia, a toxic byproduct of metabolized nitrogen, is removed from the blood, converted to a compound called urea and expelled through urine.
In people with urea cycle disorders, this process breaks down. Urea cycle disorders are a rare but serious set of genetic disorders in which one of the six enzymes in the urea cycle — each of which is crucial to removing ammonia from the blood stream — is missing from a person's biological makeup.
Without all six required enzymes in the body, excess ammonia cannot be properly expelled and leads to hyperammonemia — a dangerous condition that can lead to the development of metabolic problems, loss of brain function, or even death.
Hepatic encephalopathy is a condition that results from the liver damage caused by hyperammonemia. Though rare (affecting less than 200,000 people in the US), it can result in the harmful loss of brain function that takes place when a damaged liver doesn't remove toxins from the blood.
Two forms of a drug called phenylbutyrate and certain ammonia-reducing drugs (such as lactulose and enulose) are commonly prescribed to address hyperammonemia and treat urea cycle disorders or hepatic encephalopathy. Synlogic's engineered E. coli drug, SYNB1020, was developed to treat these diseases, and may someday be on prescribers' lists too:
"SYNB1020 has been designed to deliver a complementary metabolic pathway in the gut with the intended consequence of removing excess ammonia in the blood, essentially 'replacing' what a patient cannot do with his or her liver," says Jose Carlos Gutierrez-Ramos, PhD.
SYNB1020 is the first "synthetic biotic" developed by Synlogic to enter the clinic for study. But Ramos believes the drug could ultimately "change the treatment paradigm" for patients suffering from urea cycle disorders and hepatic encephalopathy.
For now, though, the study will only focus on the "safety and tolerability" of SYNB1020 among 50 subjects with elevated ammonia levels. The company will use the results to inform future development efforts executed in partnership with Mirna Therapeutics, which closed a reverse merger deal with Synlogic last year. The company has raised a total of $116.4M in disclosed funding since its founding in 2014.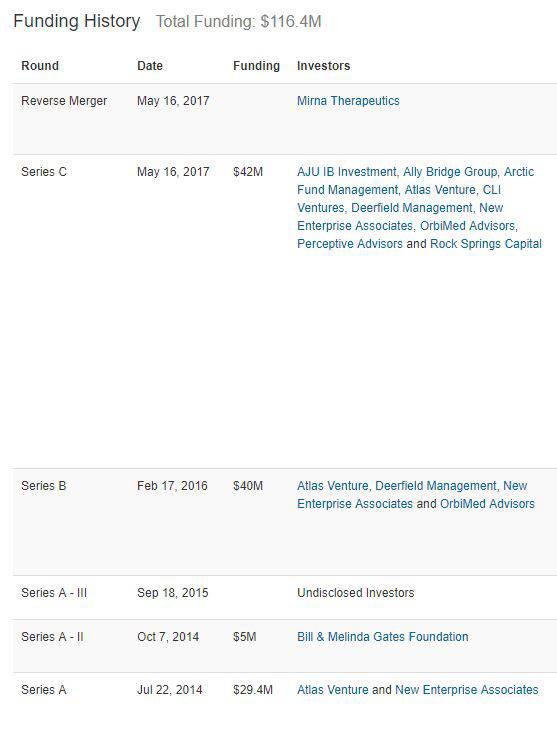 Ramos already sees the novel approach of using E. coli in the drug as a milestone "for the advancement of an entirely new class of living medicines" that utilize bacteria to treat diseases. Pending the results of the current safety study and any resulting clinical trials, Synlogic's next biologically-inspired use for designer bacteria will treat phenylketonuria (PKU), a metabolism disorder that causes buildup of the amino acid phenylalanine and can lead to brain damage, developmental disabilities, and seizures.
While Synlogic is focused exclusively on metabolic disorders for now, use cases abound for utilizing engineered bacteria in other ways. Microbiome-driven drugs have shown positive results for inflammatory bowel disease, ulcerative colitis, and a number of other diseases.
---
The original press release "Synlogic Doses First Subject in Phase 1 Trial of Novel Class of Synthetic Biotic Medicines" was published in June 2017. Full information is available here.
If you aren't already a client, sign up for a free trial to learn more about our platform.