From wearables to portable diagnostics, 9 leaders in healthcare describe opportunities and challenges in the medical device industry.
Funding to the medical device sector has held steady at $3.3B or more in the last four years and is spread out among multiple specialties, including cardiology, surgery, diagnostics, and opthamology.
Key players and investors alike in the industry believe future medical device innovation will be built on common foundations such as data gathering, connectivity, and personalized care.
Below are 9 perspectives on medical device trends from a variety of investors, corporate leaders, and clinicians, ranging from Silicon Valley-based VCs to New York pathologists. If we have missed any perspectives that you think are worth highlighting, please let us know in the comments.
The Commentary
Johnson & Johnson, which is the largest corporate investor in medical devices, envisions a future in which healthcare devices are connected and constantly communicating with each other.
"And just as we've seen in … our life where our iPhone, our iPad is converging into other areas, I think we're going to see the same thing in medical device technology …  in consumer and pharma in different ways. All of the instruments will be smart instruments by the way that they are integrated into the operating room and connected in a number of different ways …"
---
Klein, a partner at the most active venture capital firm in medical devices, is optimistic regarding investment into the industry. NEA sees promise in devices with cardiovascular applications such as CVRx, Trivascular, and Intact Vascular. Indeed nearly 25% of their medical device investments between 2012 and August 2016 were to cardiovascular companies.
"As far as medical devices go, we've been very active and interested in markets like peripheral vascular disease, electrophysiology, and treatment of atrial fibrillation. In biotech, there are a number of emerging approaches to drug development and therapy delivery that we believe offer significant opportunity. We've been very active in immuno-oncology, gene therapy, and CRISPR … Broadly, healthcare has performed really well. It's been a balanced performance across biopharma and medical devices. Certainly IPO and M&A has been robust, so it's been a positive environment."
---
Dr. Cordon-Cardo is confident precision medicine diagnostics will not only transform disease diagnosis but healthcare in general. He is also bullish on the move to liquid biopsies, or blood tests for cancer, which has been the focus of a number of medical device startups such as Grail.
"Pathology has rendered diagnosis mostly based on analysis of tissues, but we have been moving to non-invasive procedures— called the liquid biopsy — and we believe that it's a big part of the future not only of diagnoses but of healthcare. If we can identify not only one molecule or protein or DNA, but if we can start looking at disease at the multidimensional level, if we can get inside of the disease and look from the inside out, we may have the opportunity of doing something very different."
---
Mr. White believes the development of not only more precise diagnostics, but portable "point-of-care" (POC) diagnostics is gaining momentum. Abviris, developing a rapid test for oral cancer, and Atlas Genetics, which builds POC diagnostics for infectious diseases, are two examples of companies working in this space.
"Demand for point-of-care testing is accelerating as health-care providers and consumers look for better ways to get fast, accurate, and actionable information."
---
Mr. O'Reilly of Proteus Digital Health, which develops ingestible sensors to track medication adherence and effectiveness, believes startups in the medical device sector should aim to narrow their focus to applications that directly benefit the consumer, as opposed to broadly providing unactionable information.
"Innovation for use case is important. Right now, everyone is just using off-the-shelf technology so they can only go after things that are obvious, like counting steps and heart beats. In order to provide something more meaningful, it's important to design a product that has a specific utility. Then you can stand behind it and say to somebody, 'This is how I'm going to help you.'"
---
Dr. Rowen argues that as the pace of technological innovation continues to accelerate, the line between health-focused consumer products such as the Fitbit and FDA-approved wearable devices will begin to blur.
"One thing which is very clear is that the range of roles for new electronics in medical is very broad … What's a fitness band? Well, a fitness band is very close to being a health monitor. It differs only in the amount and reliability of data that's being collected. A lot of what's happening in the evolution of fitness bands takes them creeping closer and closer to being medical devices. On the other hand, you also have all kinds of new, advanced applications that will take advantage of some of these new developments—for example, in artificial intelligence and convolutional neural networks to understand more of what's going on in a health-care setting. That could be a senior at home alone, or it could be monitoring what's going in an emergency room, or an operating room, or a hospital room."
---
Dr. Califf is optimistic on the pace and use of new technologies entering healthcare but cautions the industry on the risks associated with proceeding too quickly without pausing to conduct proper research.
"The potency and integrated nature of these interventions also increases the potential for harm if they are used inappropriately … Now, ingenious research and technology development, combined with general advances in biological and information technologies, will further accelerate improvement in outcomes. But if we are to harness these technologies and apply them effectively, our systems for evidence generation and healthcare delivery must continue to improve in concert with drugs, devices, and biological products."
---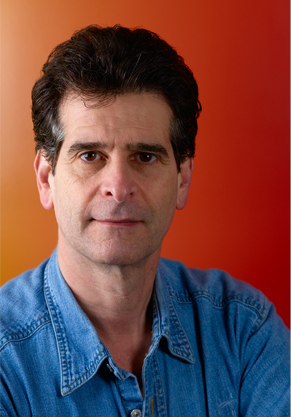 Mr. Kamen, while perhaps most well known as the inventor of the Segway, is an active inventor working across multiple fields. Pertaining to healthcare, he is bullish on the field of regenerative medicine, a multidisciplinary branch of medicine that seeks to replace or engineer damaged organs or tissues in order to restore function.
"I think the area that's going to see probably the biggest growth in the medical side over the next decade will be regenerative medicine. We're trying to grow tissues, including skin and whole organs, like lungs and kidneys, and vascular structures, like fistulas. I think that the intersection of engineering, biology, and medicine allows things to be done that, 10 years ago, would have been considered science fiction.
---
Mr. Al-Siddiq, whose company, biotricity, develops wearable cardiac monitors, encourages medical device companies to think outside the box in order to be successful in today's medical device market.
"For medical device manufacturers to successfully enter and establish themselves in the new connected healthcare industry, it is imperative that they look beyond traditional forms of technological innovation. IoT, for example, would be an avenue for consideration and medical device manufacturers are uniquely positioned to be successful in this market, as they have a profound understanding of the regulatory process, critical applications, and patient risk."
Want more data about top medical device companies? Log in to CB Insights or sign up for free below.
If you aren't already a client, sign up for a free trial to learn more about our platform.