We look at where J&J, Boston Scientific, Medtronic, and others are placing bets and making acquisitions to expand their portfolios.
Globally, the medical device market is estimated to be worth over $340B by 2021 (check out our Market Sizing tool).
As the industry continues evolving, incumbents are making strategic moves to stay ahead of their respective therapeutic markets.
In this brief, we look at how these players in the medical device industry are investing and acquiring companies to bolster their respective portfolios.
Medical device deals down slightly
The medical device industry is seeing a progressive increase in funding with a slight tapering off in the number of deals.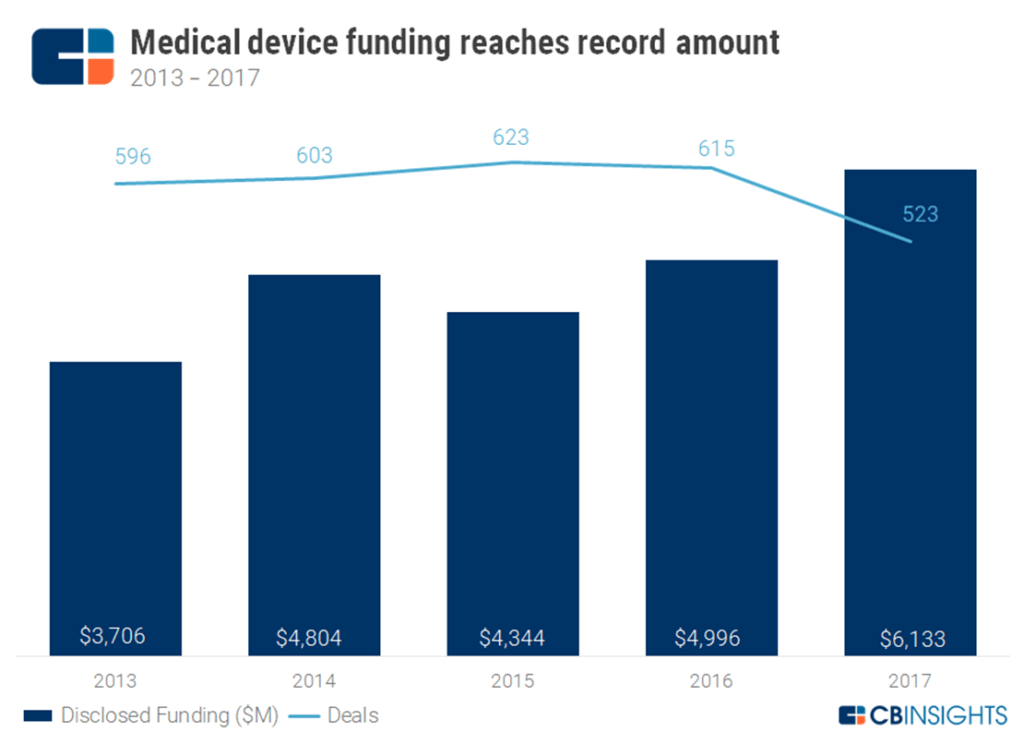 2017's record in funding amount was boosted by large deals such as Singapore-based Temasek Holdings' $800M investment to Verily Life Sciences. Another notable deal from last year is the $700M raised by Germany-based prosthetics company Otto Bock Healthcare.