Also covered are how computer vision is helping farmers and which government funds love AI.
Today, we discuss drone delivery, a bright spot in media, the signals on an industry about to break out, and more, including:
Buzzfeed, Vox valuation multiples are under pressure. Is there a media bright spot?

Quantum computing — it's time to pay attention

Last-mile delivery is about way more than Amazon

The industries using computer vision
 Sovereign wealth funds' AI investments
The Quartz acquisition's depressing M&A multiple. What does it mean for media?
Last week, Quartz was acquired by Uzabase, a Japanese media startup, for $75M in cash and equity with the potential for the deal to hit $110M if Quartz hits revenue milestones. Here's a look at valuation multiples in media, who might be in trouble, and one bright spot.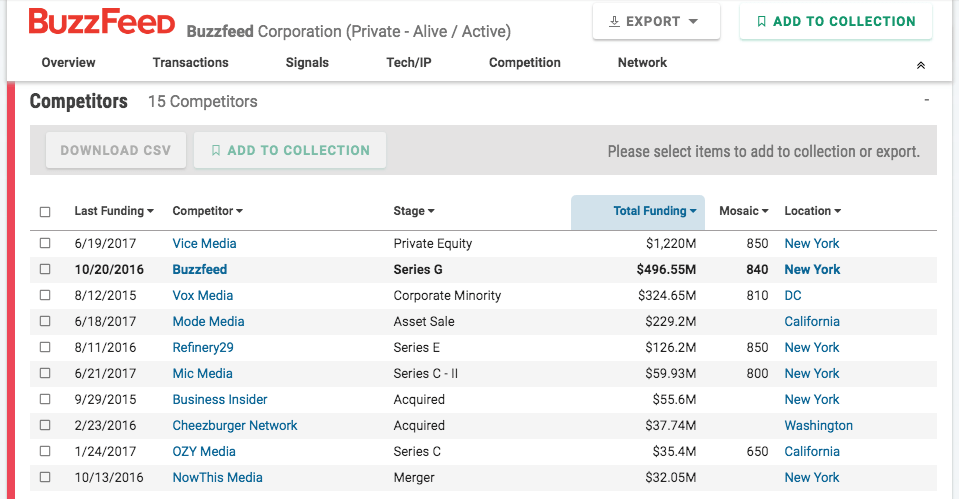 First, let's take a look at some of the buzziest news startups out there — many which can be seen on Buzzfeed's profile as competitors/similar companies.
Below, we'll look at the valuation multiples for Quartz, Buzzfeed, Business Insider, Vox Media, and several others. We won't dig into Vice Media or Mic Media, both of which are struggling. Mic has been discussed earlier when Facebook's algorithm crushed it.
Here's some recent valuation multiples.