Medal.tv plans to use the funds to explore acquisition opportunities. Here are the top-line bullets you need to know.
Medal.tv, a short-form gaming video clip platform, has raised $45M in a Series C round that drew participation from OMERS Ventures and Alliance Ventures, among others.
HOW'S THE COMPANY PERFORMING?
Netherlands-based Medal.tv allows gamers to record up to 15 seconds of gameplay. It has also created gaming communities where gamers can post and share video clips.
Medal.tv has grown inorganically by acquiring startups like Fuze.tv, Gif Your Game, and Rawa TV, among others.
The company launched Medal 3.0, an enhanced version of its platform, to enable gamers to make broader connections in the gaming community.
On a daily basis, 1M gamers use the platform and collectively create 2M gaming video clips.
The startup is supported by a team of 80 employees.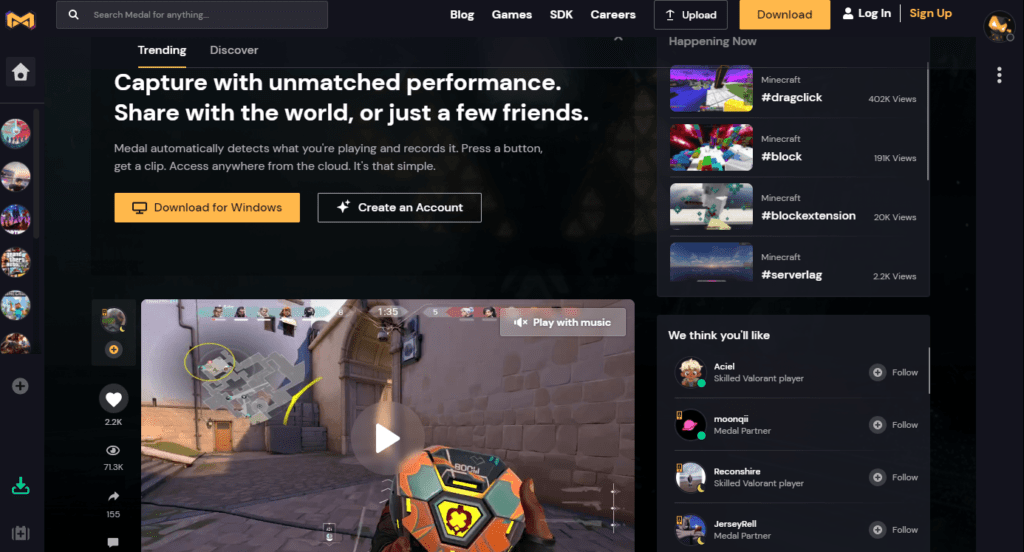 Source: Medal.tv
WHY DOES THE MARKET MATTER?
The global cloud gaming market is expected to reach a value of $7.2B by 2027, growing at a CAGR of 48.2%, according to Grand View Research.
Game adoption increased in the face of pandemic-related lockdowns and social distancing protocols, contributing to growth in this market.
As of April 2021, total global gaming & e-sports M&A and IPO exit value had reached $63.7B across 50 deals.