From food to beauty to hotels, companies across industries are adding plant-based products and services to cater to sustainability-focused consumers.
The meatless trend is rising fast.
From McDonald's latest plant-based burger offering to fashion designers using animal-free materials, players across industries are jumping on the meatless bandwagon.
Among several potential environmental effects, going meat-free could help lower greenhouse gas emissions, decrease land use, and reduce water consumption — contributing to a more sustainable food system. 
Moreover, consumers' growing awareness of the ethical debates related to industrial meat production and an increasing preference for healthier alternatives are driving the growth of meatless products.
Though the full impact of pivoting to meatless alternatives — especially in the food industry — is hard to predict, major players like Tyson Foods and McDonald's are already betting big on a plant-based future.
Below, we dive into how several industries are responding to the meatless revolution — some more quickly than others.
For a more in-depth look at meatless trends, check out our report: Our Meatless Future: How The $90B Global Meat Market Gets Disrupted.
How industries are responding to the meatless movement
From meat-free fast food to a rise in alternative milks, here are 11 industries looking to get ahead of the meatless trend.
agriculture & Meat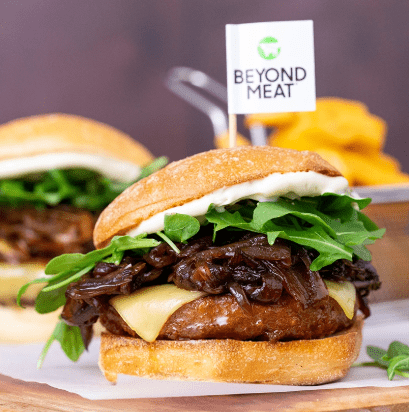 The meat-free movement is impacting the agriculture and meat industries across the entire supply chain, from farming to butchering to distribution.
Livestock is the key component of the meat value chain threatened with disruption by meatless products, as labs could effectively take the place of farms and eliminate the need for processing meat. This could lower the amount of land required for food production, both to feed the livestock and to raise them, potentially reducing the greenhouse gas emissions associated with agriculture.  
Beyond Meat and Impossible Foods are two of the main players making plant-based beef, and the two companies have inked deals with a wide variety of restaurants like Bareburger and Burger King to provide their burgers to consumers. These startups use plant-derived products to mimic the taste and feel of real meat, but there are other methods used for the creation of meatless meats.
For example, Memphis Meats uses cellular agriculture to harvest meat from cells instead of animals, and New Age Meats is experimenting with gene-editing tool Crispr for its lab-grown meat. Similarly, SuperMeat, which raised $3M in seed funding from investors including New Crop Capital, develops cell-based chicken, while Aleph Farms, which raised $12M in May, creates cell-based steaks. Future Meat Technologies, another startup in the space, aims to bring down the cost of cultured meat and employ a model where farmers can produce their own meat using the company's technology.
Meanwhile, major incumbents are either innovating or investing in an attempt to protect themselves from disruption. Tyson Foods, through its venture capital arm Tyson Ventures, has invested in Memphis Meats and Future Meat Technologies. This year, the food giant also launched a brand of plant-based and blended products.
Unilever acquired The Vegetarian Butcher, a plant-based meat producer based in the Netherlands, while Nestle did the same for vegan prepared foods producer Sweet Earth. 
Kellogg, through its MorningStar Farms brand, recently introduced its Incogmeato range of plant-based meat, while Hormel Foods launched Happy Little Plants, a meat alternative. Kroger is doing the same with its Simple Truth line of plant-based meat products.
Despite the rapidly growing market, the health benefits of meat-free products are still up for debate. Some studies indicate that eating less meat and switching to a plant-based diet could result in decreased mortality rates and lower healthcare costs. But meatless burgers — although a source of protein, vitamins, and minerals — tend to be heavily processed and high in sodium and saturated fat.
---
Dairy & Eggs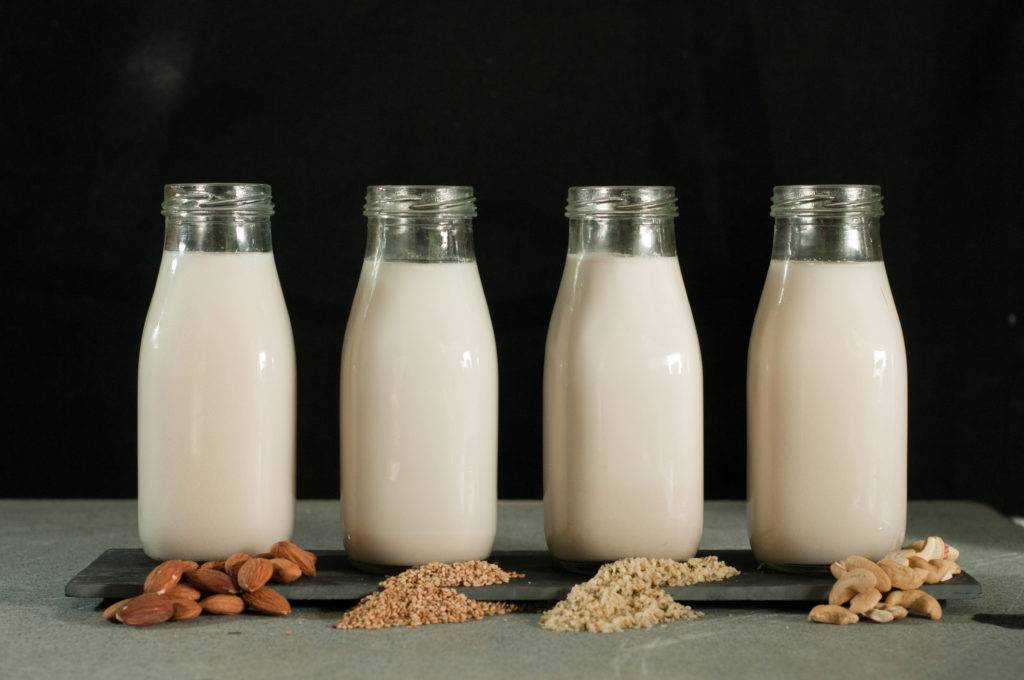 Alternative dairy options are gaining traction among consumers, and companies are taking notice.
In terms of dollar sales growth, dairy-free creamers are leading the pack, followed by yogurt, eggs, ice cream, and cheese. The plant-based milk market is worth $18B globally, according to CB Insights' Industry Analyst Consensus. 
Soy and almond milk have been the leaders of non-dairy milk alternatives, but other plant-based dairy beverages are infiltrating the market. Ripple Foods' milk is made from yellow peas, while Swedish company Oatly's milk is made from oats. Califia Farms offers plant-based milk and creamers, and just released a line of cold-brew coffee made with oat milk.
Plant-based options are also being developed for other dairy products. Big ice cream brands like Ben & Jerry's and Haagen-Dazs have launched their own vegan ice cream products, but a selection of startups are also employing innovative techniques to create dairy-free ice cream with a more full-flavored taste. Perfect Day is growing ice cream in the lab using gene sequencing and fermentation, while Eclipse Foods crafted its plant-based ice cream — with ingredients such as cane sugar, oat fiber, and potato protein — to resemble the molecular structure of milk proteins.
Plant-based eggs are also being developed. JUST Egg offers a liquid scramble made from mung beans, while Clara Foods, which closed a $40M Series B earlier this year, produces egg proteins from fermented yeast. Meanwhile, Chilean company NotCo, which received backing this year from Amazon founder Jeff Bezos' investment arm Bezos Expeditions, uses artificial intelligence to help develop eggless mayonnaise.
---
Seafood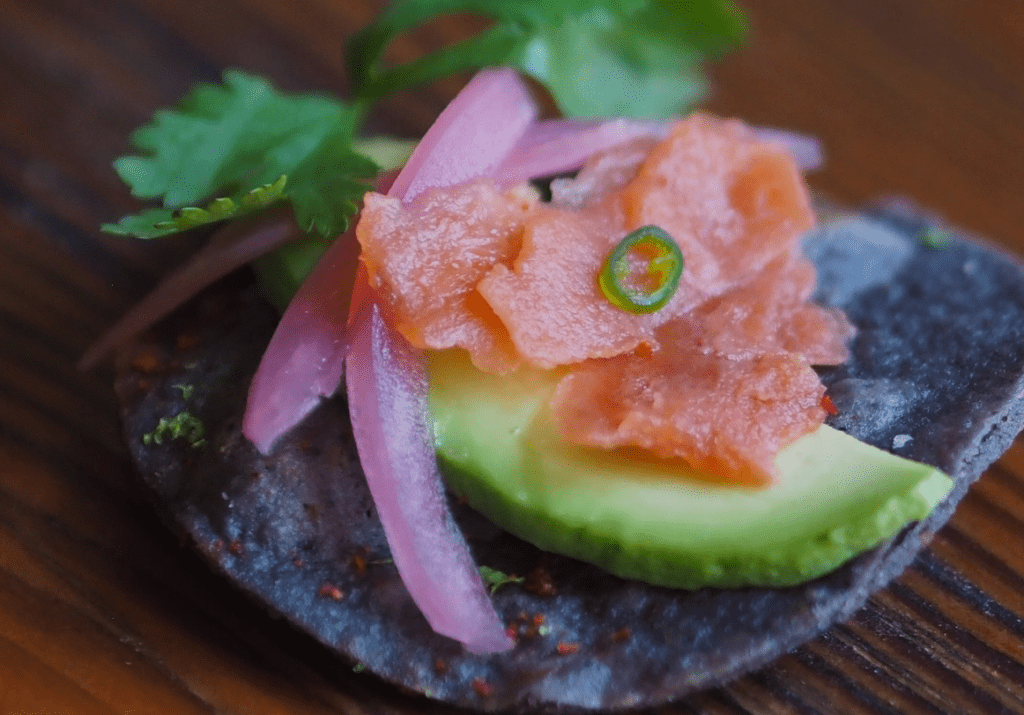 With almost 90% of the world's marine fish stocks now depleted, fully exploited, or overexploited, according to the UN,  and growing concerns over the environmental and health impacts of aquaculture practices, companies are turning to plant-based and cell-cultured products in an attempt to create a more sustainable seafood sector.
Good Catch, which recently received a $10M convertible note investment, is a pioneer in the space with its offerings of fish-free tuna, sliders, and crab-free cakes, all flavored with algae oil and made with a blend of ingredients including chickpeas, fava beans, peas, and soy.
Ocean Hugger Foods turns tomatoes into a plant-based alternative to tuna and uses eggplant to mimic the texture of freshwater eel. New Wave Foods, another startup in the space, produces plant-based shrimp from sustainably-sourced seaweed and other plant extracts — it recently received investment from food giant Tyson.
Cell-cultured seafood products are also gaining traction. Finless Foods uses cells to produce bluefin tuna meat, Wild Type employs cells for making its salmon, and Singapore-based Shiok Meats does the same for shrimp.
---
Fast food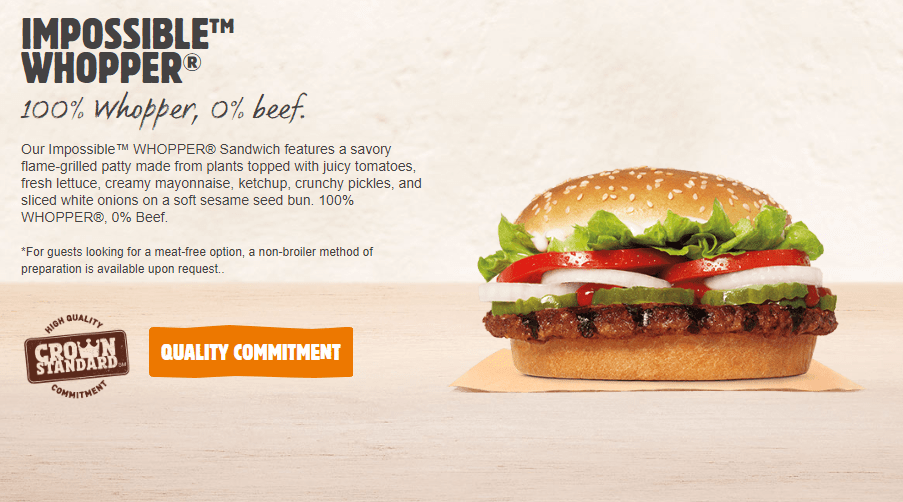 The fast food sector has been an early adopter of meatless burgers, with 2 major players in the meatless industry are battling it out for fast food partnerships.
Impossible Foods supplies plant-based patties to Burger King, which recently launched its Impossible Whopper sandwich in the US. Meanwhile, Beyond Meat, which had a highly successful IPO in May 2019, supplies the plant-based patties for McDonald's testing of its plant-based burger in Canada. KFC was the first major US fast food chain to test a plant-based chicken product — the store holding the test reportedly sold out of the Beyond Fried Chicken in less than 5 hours. Other fast food restaurants selling meat substitutes include Dunkin', White Castle, Tim Hortons, and Qdoba.
Restaurants adopting these options are finding that, so far, meatless pays: Burger King's Impossible Whopper roll-out led to a 6% boost in sales for stores offering the burger and brought in new higher-paying customers — orders that included the plant-based Whopper were on average $3 more than the average Burger King order, according to analysis by Cowen.
---
Restaurants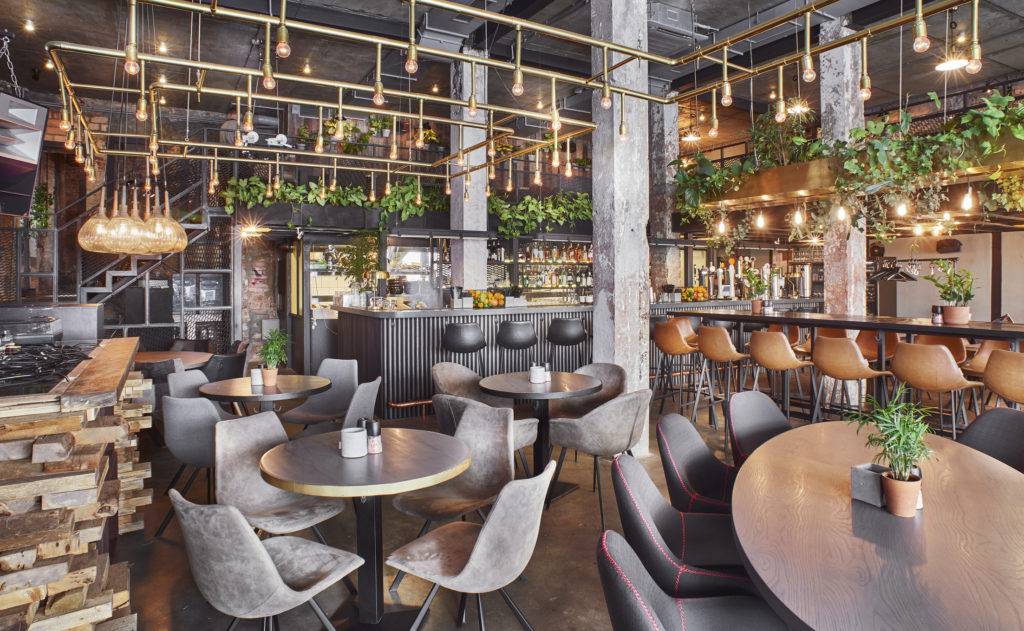 It's not just fast food chains — other restaurants are also hopping on the meatless trend as consumers demand a broader variety of vegetarian and vegan dining options. In fact, some brands like Impossible Foods actually started out at higher-end restaurants: the first restaurant to serve the Impossible Burger was David Chang's Nishi restaurant in NYC.
The rise in consumer demand for plant-based food is also highlighting cuisines that emphasize plant-based ingredients from around the world. For example, Bunna Cafe in New York offers vegan Ethiopian fare, Vietnamese restaurant Au Lac in Los Angeles has a completely plant-based menu, and Shizen in San Francisco serves vegan takes on Japanese food.
Meatless mains are also reaching styles of food heavily associated with meat. Portland's Homegrown Smoker, for example, has a vegan barbecue menu, with items such as seitan burgers, tempeh ribs, and tofu fish fillets. 
---
Hospitality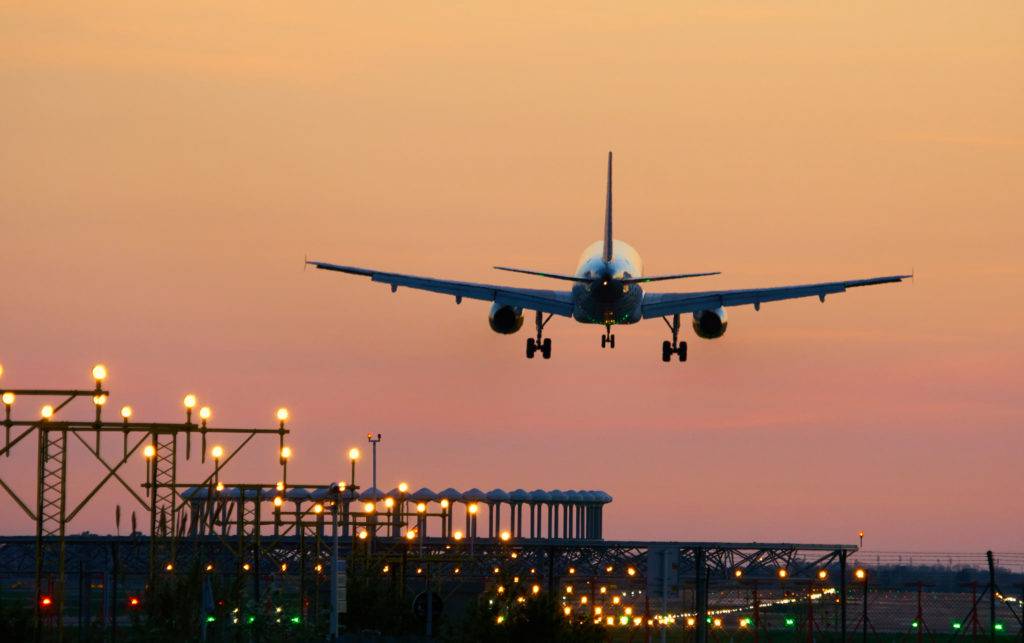 The hospitality industry is capitalizing on the meat-free trend — developing everything from plant-based menus to stocking vegan products.
Hotels are not only cooking vegan food upon request, but are also making it a feature of their menus. For instance, Guatemala's Laguna Lodge serves only vegetarian and vegan cuisine for all its meals, while California's The Stanford Inn offers a plant-based breakfast menu and fine dining dinner experience. Adare Manor in Ireland has vegan afternoon tea, and Apoyo Lodge in Nicaragua dishes out locally sourced vegan food.
Some hotels already stock vegan toiletry products and down-free bedding, but there are those taking it a step further.
For instance, the Hilton London Bankside Hotel offers a vegan suite decked out in bamboo flooring, organic cotton carpeting, and seating made from pineapple leather, as well as vegan-friendly toiletries and stationery. The minibar offers vegan treats such as fruit and nut snacks and energy balls, while the in-room menu has been redesigned to include vegan meal options.
Airlines are also expanding their menus to include more vegetarian and vegan options. Emirates, which saw a 40% increase in vegan meal requests in a single month at the beginning of the year, serves mains like mushroom ravioli and vegetable tagine and provides vegan desserts. Meanwhile, Air New Zealand offers the Impossible Burger on its flight from Auckland to Los Angeles.
---
Education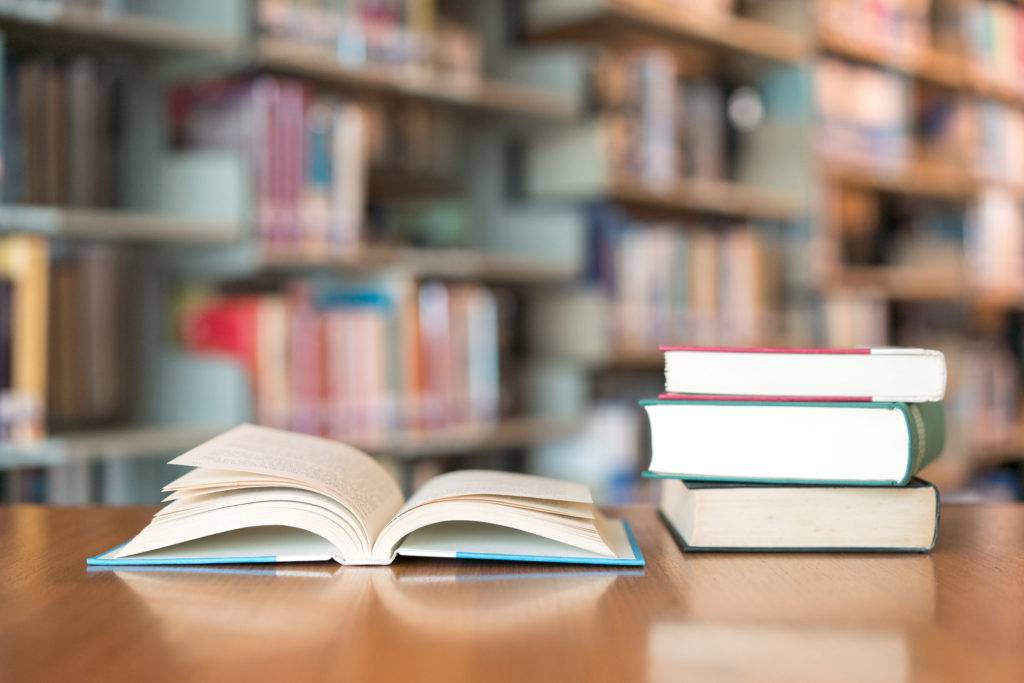 In New York, all public schools will have meatless Mondays for the 2019-2020 school year, offering students all-vegetarian breakfast and lunch meals in an effort to improve student health and benefit the environment. The program follows the success of schools such as Queens elementary school PS 244 and PS 1 in Brooklyn's Sunset Park neighborhood, which both serve exclusively vegetarian fare.
Other schools are growing produce in their own gardens, which can help facilitate healthy eating among students and provides an educational experience.
---
Law and Policy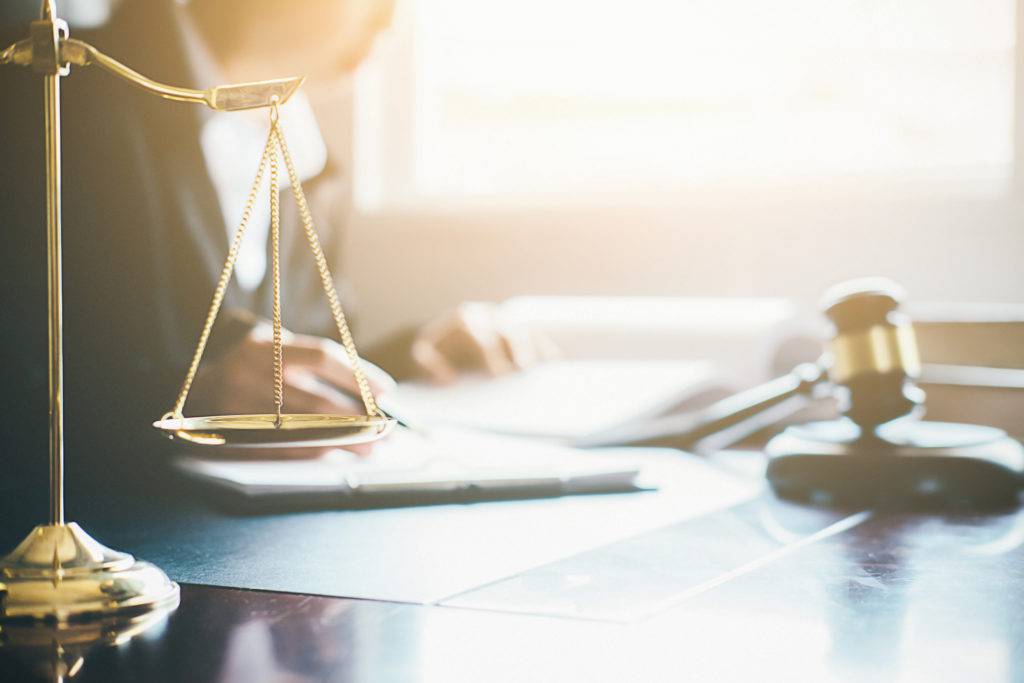 Regulatory bodies worldwide are beginning to take notice of meat-free and plant-based companies.
In the US, the Department of Agriculture and the FDA established a preliminary framework this year or regulating cell-based meat. This came after calls for regulation from cell-based meat companies themselves, driven by the hope that certification from these bodies will instill consumer confidence in their products.
Meanwhile, some US states have passed laws restricting meat-like labels for plant-based food and lab-grown meat. The European Union is considering doing the same, passing a proposal that would ban non-meat products from using labels typically associated with meat.
Proponents argue that these policies are meant to avoid misleading consumers, while others suspect the regulations serve to protect the meat industry. As the plant-based sector is still emerging, we have yet to see if regulatory policies will help or hinder the industry overall.
---
Fashion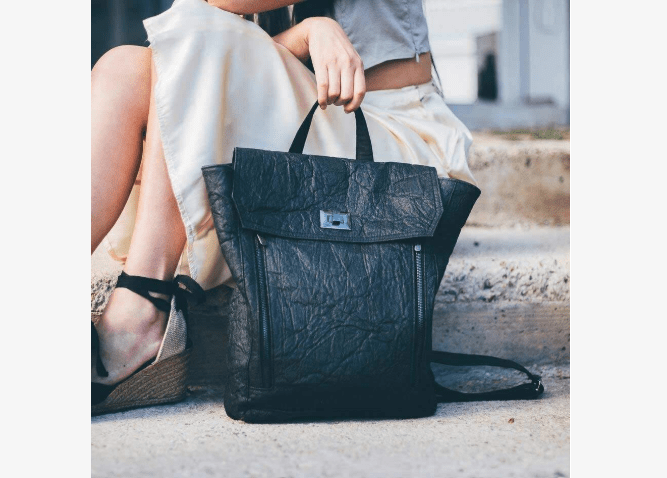 Even the $2.4T fashion industry is going plant-based to reduce its impact on the environment.
The first-ever Vegan Fashion Week kicked off in Los Angeles in February 2019, showcasing animal-free designs made from fruit fibers and leather made with pineapple leaves by UK-based company Ananas Anam.
As with cultured meat, startups are using biotech with the goal of developing more sustainable methods of clothing and apparel production. For example, Modern Meadow develops animal-free, lab-grown leather, while AlgiKnit — which closed a $2.2M seed round last year — uses kelp-derived bioyarn for its sneakers. Bolt Threads bioengineers silk proteins into fibers, and MycoWorks' leather is a combination of corn husks, sawdust, and mycelium.
These new methods could potentially dent the market share of animal leather products, which, in turn, may lower demand for livestock and reduce greenhouse gas emissions.
---
Beauty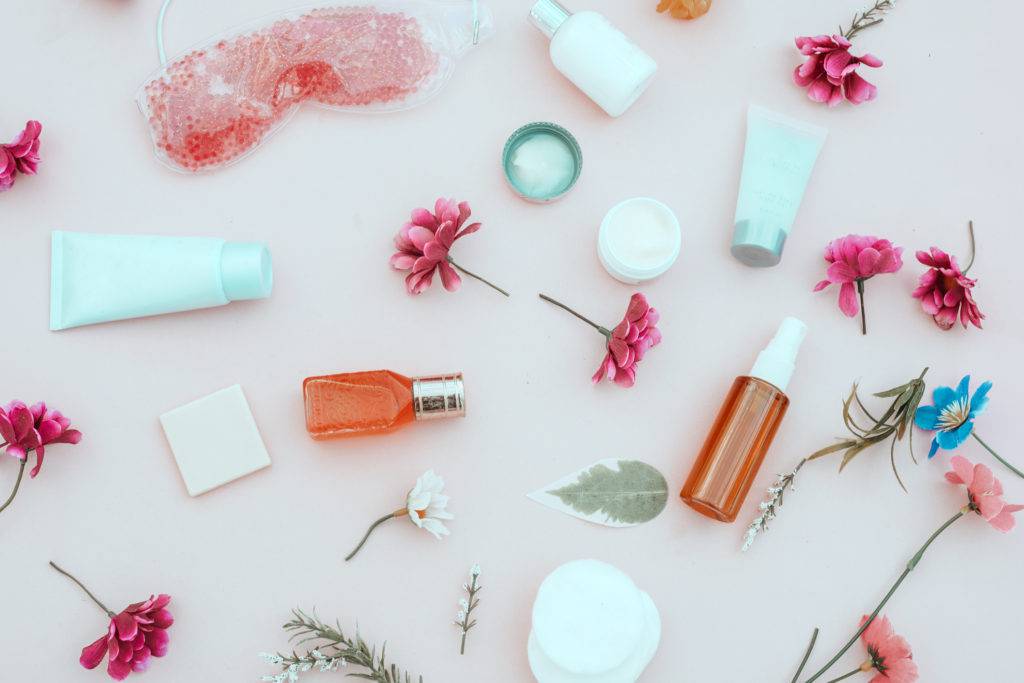 The vegan beauty sector is growing, with more consumers opting for plant-based alternatives to beauty and skincare products, and more companies devising animal-free formulations.
Major brands like The Body Shop and Lush Cosmetics are pioneers in the natural beauty space, relying on vegan ingredients for most of their products. Hourglass, acquired by Unilever in 2017, pledged to make its entire line of products vegan by the end of 2020. Others betting on the meatless trend include Apto Skincare, which supplies plant-based beauty products, and UK-based cosmetics brand FRUU, which makes lip balms from damaged fruit, kernels, and seeds.
Other companies in the space include Amyris-owned Biossance, which produces moisturizer from bio-fermented sugarcane, Geltor, which develops animal-free collagen using microbial fermentation, and Bolt Threads (mentioned above), which sells skincare products made with bioengineered silk proteins.
---
Pharmaceuticals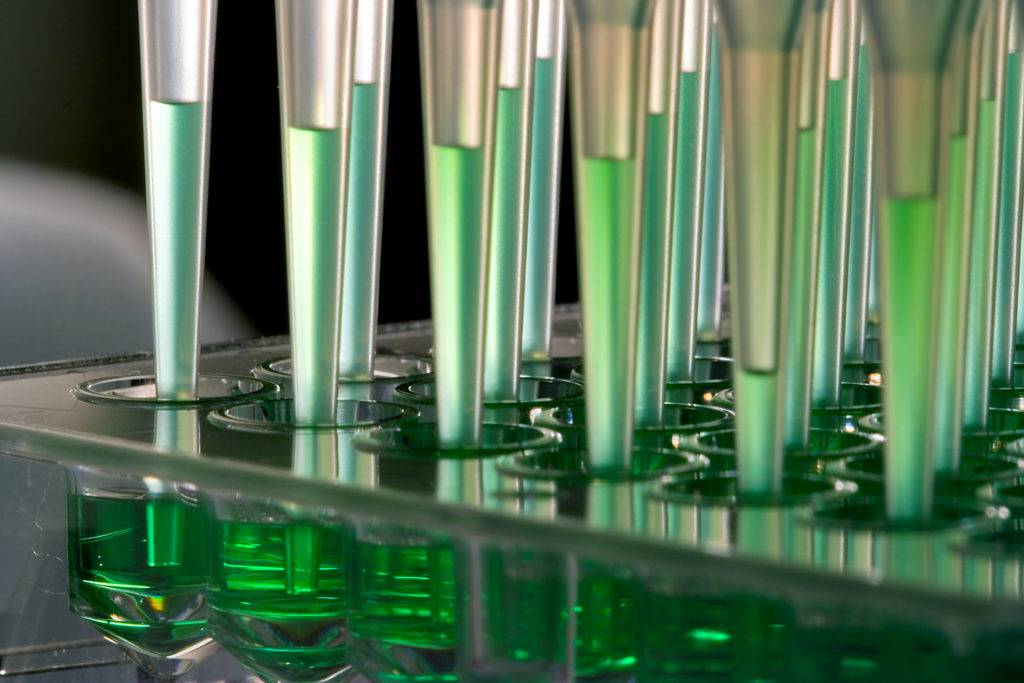 With the meat-free trend on the rise, pharmaceutical companies are looking to enter the meatless industry as an additional source of revenue.
Bayer is considering entering the plant-based market as an alternative protein source provider, with the company's crop science division potentially helping plant-based companies produce at scale and providing efficient sources of amino acids to create more realistic-tasting meatless products.
Plant-based startups are also attracting investment and M&A attention from pharma companies. In 2017, Japanese pharmaceutical company Otsuka acquired Canadian plant-based food firm Daiya and Merck's venture capital arm, M Ventures, invested in Netherlands-based lab-grown meat company Mosa Meat last year.
If you aren't already a client, sign up for a free trial to learn more about our platform.