From prenatal to postpartum care, technology is transforming the end-to-end maternal health journey.
Connected devices, telemedicine, and mobile apps have spurred new innovations in tackling key challenges in pregnancy. These tech-enabled platforms aim to remove some of the "unknowns" associated with pregnancy and empower women to make decisions based on their own data. They also seek to curb rates of maternal injury (e.g. excessive bleeding, infections) and mortality.
With the rising maternal mortality ratio in the US, it has become necessary to better understand the causes of maternal mortality, identify current gaps in care delivery, and build new solutions around it.
One such solution includes integrating remote monitoring solutions with virtual care. This captures accessible, measurable insights for expecting mothers. This approach also facilitates real-time communication between patients and providers, allowing more preventative measures to be taken quickly.
In March, Nuvo received FDA clearance for its INVU monitoring platform, which providers can prescribe for women once they've reached the thirty-second week in their pregnancy. Its wearable sensor measures maternal and fetal heart rates and records the information on its mobile app.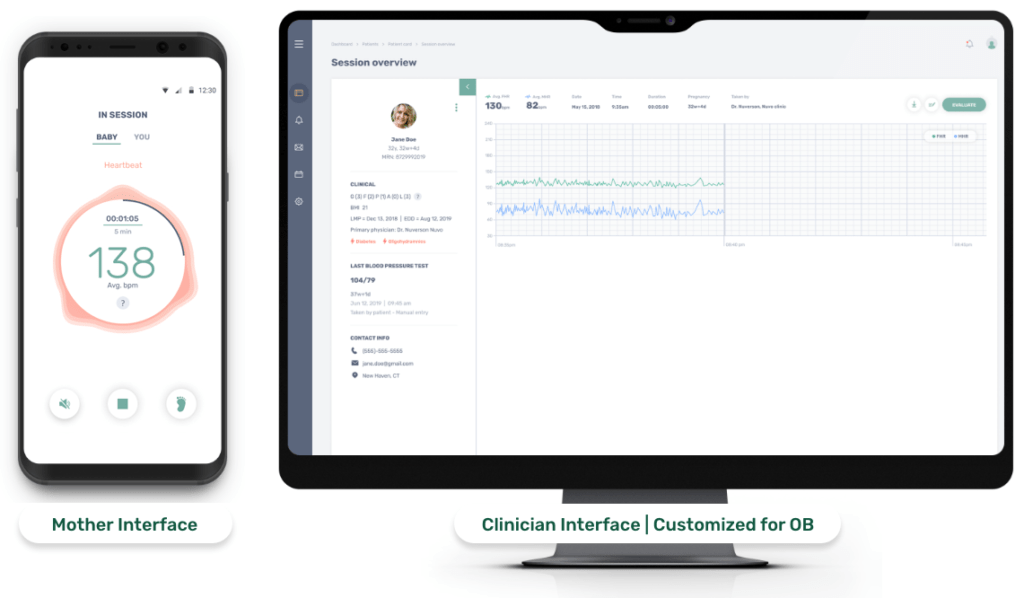 Source: Nuvo
The app provides personalized insights for women, communicates the data to their care providers, and facilitates virtual visits.
Other connected devices are also being used to remotely monitor pregnancy, such as Babyscripts' Mommy Kit, which includes a blood pressure cuff and a weight scale. Used with its mobile app, the platform helps women manage their pregnancies while providers can get more real-time data of patients' progress. 
Earlier in 2020, it announced a partnership with George Washington Medical Faculty Associates to add Covid-19 resources for expecting mothers.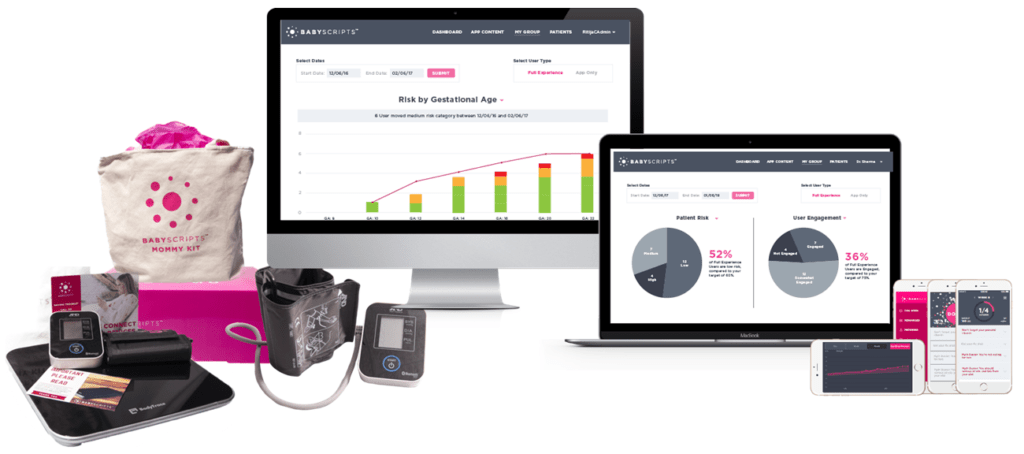 Source: Babyscripts
Such platforms could cut down the frequency of in-person visits, especially for low-risk pregnant women. Amid the Covid-19 pandemic, this has become an urgent need in order to help new and expecting mothers avoid crowded hospitals.
Going forward, this approach could cause a long-term shift in how certain elements of maternal care are delivered.
For more insights and data, check out CB Insights' Women's Health Trends To Watch in 2020 report.
If you aren't already a client, sign up for a free trial to learn more about our platform.