Startups attempting to integrate technology into the age-old maritime logistics space are gaining increased attention from industry players.
The maritime logistics industry is enormously important to the global economy, with 90% of all internationally traded goods transported by sea, according to the United Nations. While maritime shipping and logistics companies play a crucial role in coordinating the movement of freight, the industry largely uses outdated technology that slows communications and processes.
Nowhere has this lack of centralized communication in the shipping industry been more evident than with the collapse of South Korean shipping giant Hanjin, which filed for bankruptcy in the US in late 2016. This led to chaos and confusion for 8,300 cargo owners who had approximately 400,000 containers stranded aboard Hanjin ships, with limited visibility into the whereabouts of their shipments.
Other large shipping companies, such as A.P. Moller-Maersk, which suffered a major cyber attack in June 2017, have doubled down on their efforts to integrate technology into their businesses to increase efficiency and security. Maersk partnered with IBM earlier in 2017 to design a blockchain solution geared toward increasing transparency and security for the global shipping industry.
    "Everything that can be digitised in our industry will be digitised." – Jakob Stausholm, Chief Strategy, Finance and Transformation Officer, Maersk 
To address many of these issues, maritime technology startups have emerged. Some have gained significant funding, such as freight-forwarding startup Flexport with over $200M, but many remain in their early stages.
Using the CB Insights database, we surfaced 7 startups to watch that operate at the cross section of technology and maritime logistics. These startups offer services ranging from AI-powered global shipment tracking to satellite-based maritime vessel tracking technology, and more. All of these companies have less than $25M in total disclosed funding and were selected based on CB Insights' Mosaic algorithm, as well as recency of funding.
Track all the supply chain and logistics startups in this brief and many more on our platform
Startups working at the intersection of technology, supply chain, and logistics have the potential to upend the industry. Look for Supply Chain & Logistics Tech in the Collections tab.
Track supply chain and logistics tech startups
Emerging startups Digitizing maritime logistics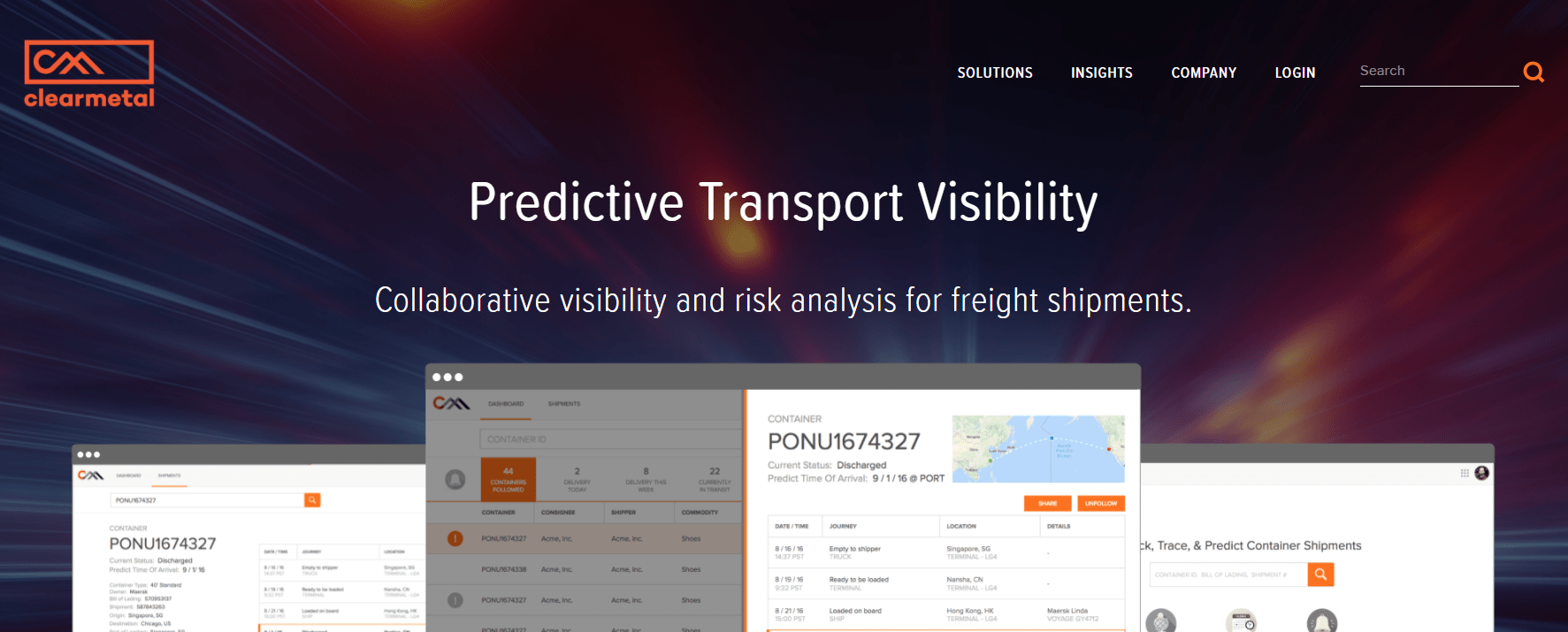 Total Funding: $12M
Latest Round: Series A // $9M // Sep 2017
Select investors: New Enterprise Associates, Innovation Endeavors, PSA unboXed
San Francisco-based ClearMetal provides AI-powered insights into the logistics and transportation process for retailers and logistics providers. Specifically, the company allows its customers to track shipments of their orders as they move across the globe. ClearMetal also helps clients predict which carriers will provide the most reliable service and estimates the risks of delays.
ClearMetal currently counts Panalpina, one of the world's largest logistics providers, among its clients.
---

Total funding: $13.5M
Latest Round: Series A – II // $4.5M // August 2017
Select investors: GE Ventures, Goldman Sachs, CMA CGM, Hapag-Lloyd
New York Shipping Exchange (NYSHEX) offers a freight forwarding contract platform to help make agreements between shippers and carriers more reliable. There is often tension between carriers and shippers as many shippers book slots on different carriers, only to cancel once they find the lowest rate, while many carriers overbook their slots in anticipation of shipper cancellation.
NYSHEX aims to streamline and reduce contract cancellation through its platform which requires both parties to offer upfront collateral worth 35% – 40% of the value of the contract.
---

Total funding: $2.5M
Latest Round: Seed VC – II // $2.5M // May 2017
Select investors: AME Cloud Ventures, Cherubic Ventures, FF Angel
Shipamax offers a collaborative communication platform specifically for the bulk shipping industry, which primarily focuses on the shipment of grains, steel, and fuel, and is unrelated to the container shipping industry. It aims to consolidate the varied forms of communication that brokers and customers use today, reducing paperwork and costs and increasing efficiency, transparency, and data security.
---

Total funding: $430K
Latest Round: Seed VC // $430K // April 2017
Select investors: Mainport Innovation Fund
We4Sea is a SaaS platform designed to help cargo ships increase fuel efficiency and reduce emissions. We4Sea's product does not require the installation of any additional hardware or sensors. The company's platform uses big data analytics and considers factors such as wind, currents, and waves when measuring the operational efficiency of a ship or fleet. 
We4Sea aims to serve ship owners who desire higher fuel efficiency; ship propulsion manufacturers who want to increase sales through improved operational efficiency; ship designers who want to create more efficient vessels; and cargo owners looking for environmentally sustainable transport. 
---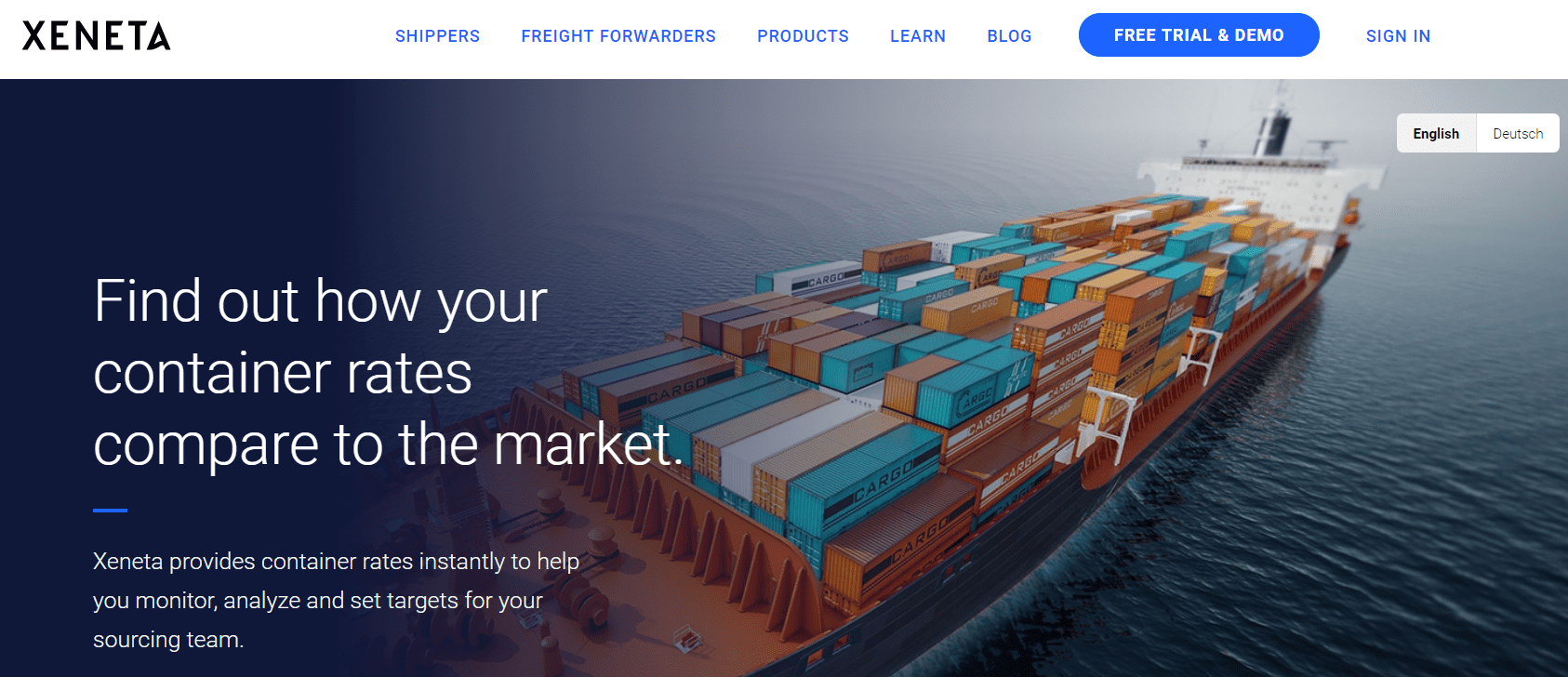 Total funding: $20.5M
Latest Round: Series B // $12M // February 2017
Select investor: Alliance Venture, Creandum, Smedvig Capital
Norway-based Xeneta provides a crowdsourced platform for shippers and freight forwarders to compare ocean freight shipping rates in real-time. While benchmarking freight shipping rates is typically an arduous task due to a lack of publicly available information, Xeneta allows users to compare and contrast freight shipping rates from over 160 thousand trade routes. The company works with Nestle, Thyssenkrupp, Kraft Heinz, and others.
---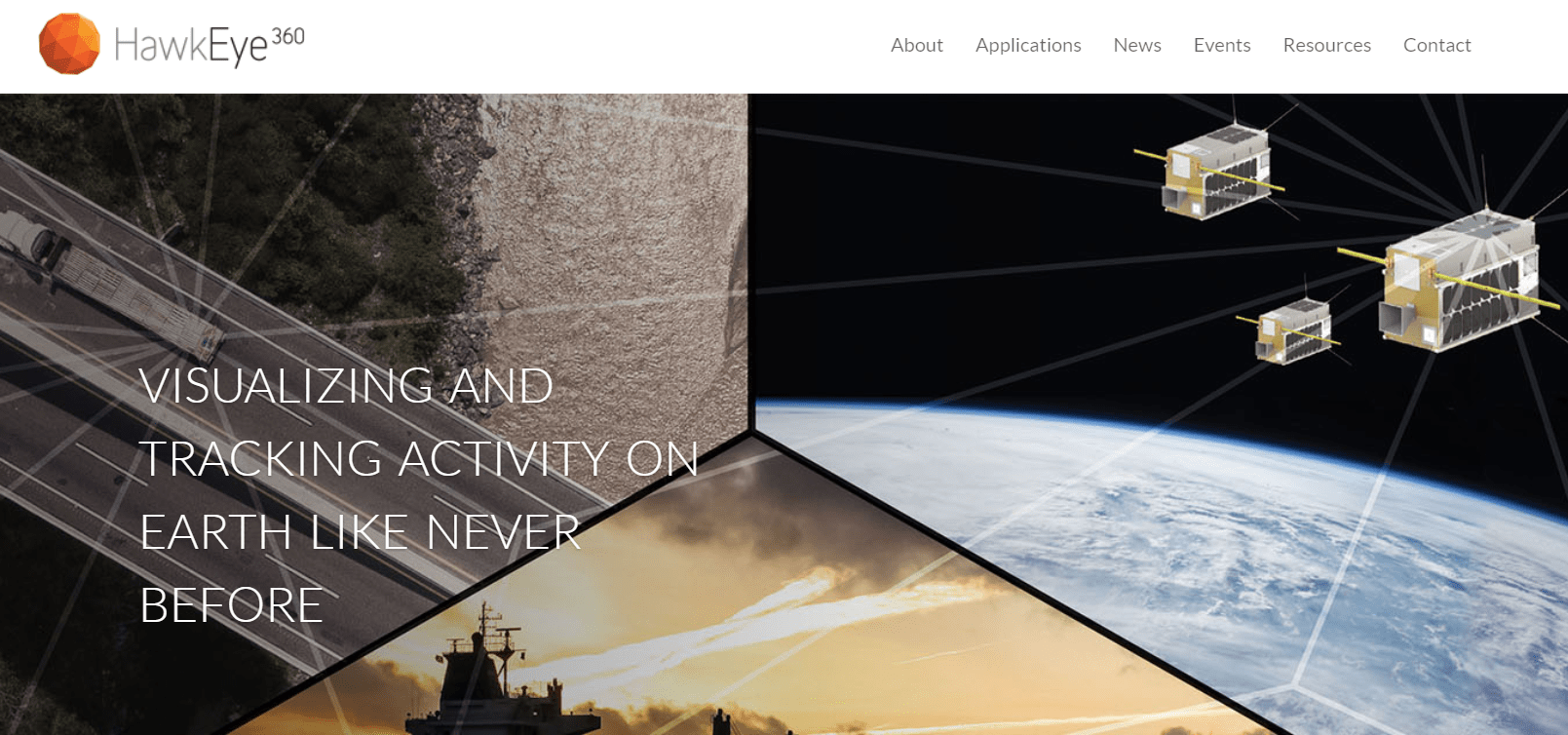 Total funding: $13.8M
Latest Round: Series A – II // $2.8M // February 2017
Select investors: Invesco Perpetual, Woodford Investment Management
HawkEye360 is a Virginia-based startup that plans to launch small satellites into space that will use radio frequency technology to aggregate geospatial data on global maritime shipping activity. It provides this data as a service to shipping operators, for increased fleet location transparency; to governments, to better track maritime contraband; and other groups.
Hawkeye360 says it is different from other geospatial data companies because it independently verifies the location of a ship, rather than relying on ships' self-reported locations. This allows it to detect vessels that are purposefully misrepresenting their true coordinates.
---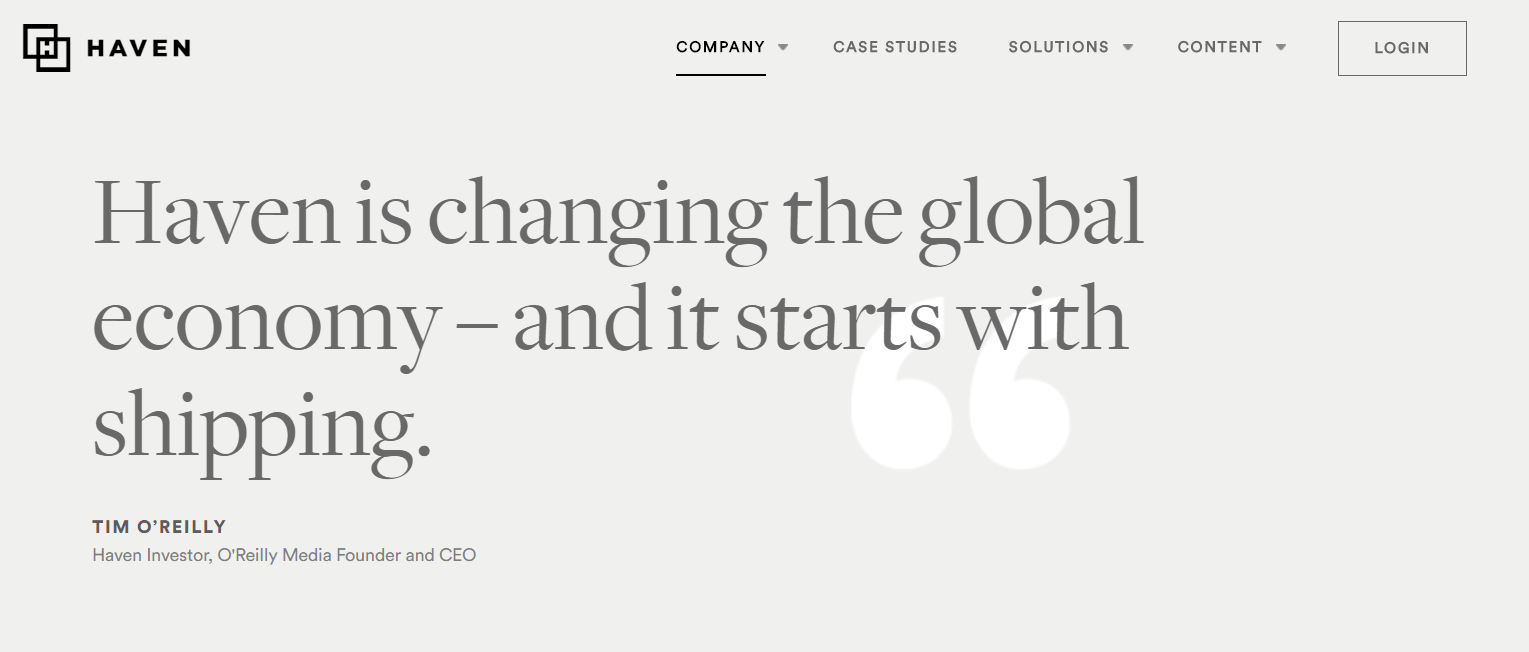 Total funding: $13.8M
Latest Round: Series A // $11M // May 2016
Select investors: First Round Capital, Spark Capital, Sway Ventures
Haven, similar to startups Flexport and Freightos, offers a full-service digitized freight procurement platform and marketplace. In April 2017, Haven launched its TMS (transportation management system) platform which provides cloud-based end-to-end logistics services for managing large international supply chains. Through the company's platform, customers are able to: find new supply-chain partners; streamline the shipment booking process; track where in the world their shipments are at all times; coordinate internally or externally with warehouses, manufacturers, or suppliers; and analyze their historical freight expenditure data in order to reduce expenses going forward.
If you aren't already a client, sign up for a free trial to learn more about our platform.