The funding puts the company's valuation at $489M. Here are the top-line bullets you need to know.
Malt, a freelancer marketplace, has raised $98M in a Series B with participation from Eurazeo, Serena Capital, ISAI, and Goldman Sachs Growth Equity.
HOW'S THE COMPANY PERFORMING?
France-based Malt is a freelancer marketplace that allows companies to find local contractors. Developers, designers, project managers, data scientists, and others can connect for fixed-term job opportunities in related fields.
The company has 160,000 registered project owners and 250,000 freelancers on its platform. Malt also partners with 30,000 companies.
The company's customers include McKinsey, Unilever, BlaBlaCar, L'Oréal, Lufthansa, Bosch, and Allianz, among others.
The company has 200 employees and expects to double its revenue in 2021.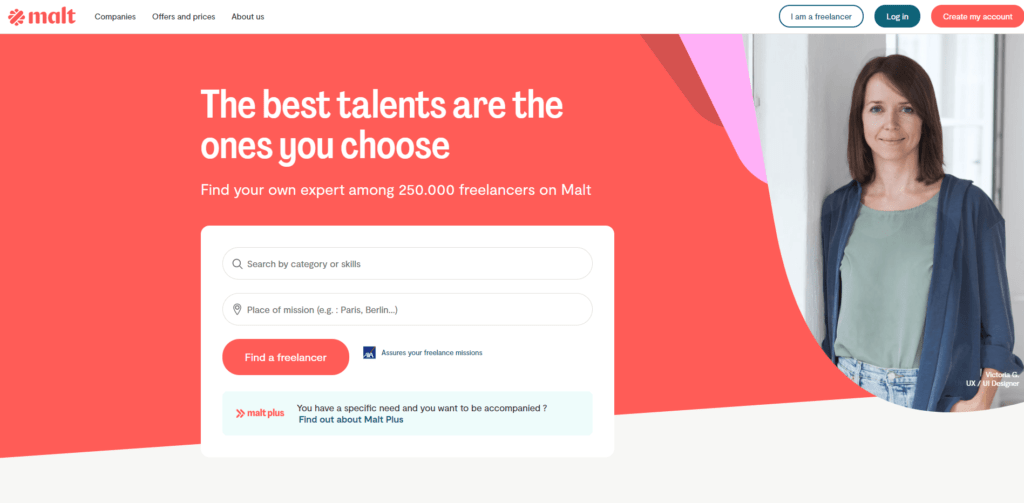 Source: Malt
HOW DOES THE MARKET MATTER?
The freelance platform market is projected to grow at a CAGR of 15.9% to reach a value of $5.03B by 2025, according to Market Insight Reports.
Increasing digitization and remote work as well as reduced infrastructure expenditure have contributed to industry growth.