Also covered is how smart money invests in trucking tech.
Today, we're taking a look at how big tech is getting into autonomous and electric vehicles, trucking tech investments, Gap's new corporate strategy, and more, including:  
Apple and Amazon take different approaches to auto

Lyft's IPO valuation

Gap vs. Old Navy

Medicare Advantage partnerships

 How smart money is investing in trucking tech
Lyft's IPO valuation may fall below $20B
Last week, Lyft filed its S-1 to go public, beating Uber to the punch. What will its valuation be when it goes public? We used valuation multiples of other ride-hailing companies globally using CB Insights data to determine where Lyft's valuation will likely land when it goes public.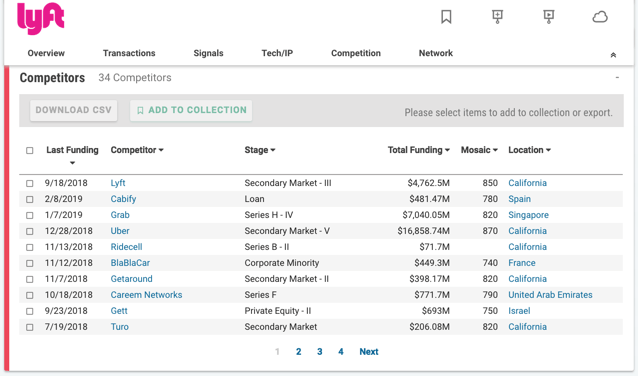 Per Lyft's S-1, the company's revenue was:
$343.3M in 2016

$1.1B in 2017

$2.2B in 2018
This represents year-over-year growth of 209% from 2016 to 2017 and 103% from 2017 to 2018, based on exact figures from the S-1.
We looked at valuation multiples for a variety of Lyft comparables including:
Uber

Ola Cabs

Grab

Careem

BlaBlaCar
We also analyzed Lyft's own valuation multiple at prior financing rounds to see what its implied valuation would be at those same multiples.