Lower plans to use the funds for expansion. Here are the top-line bullets you need to know.
Lower, a home finance platform, has raised $100M in a Series A funding round with participation from Accel and other undisclosed investors.
HOW'S THE COMPANY PERFORMING?
Ohio-based Lower offers home refinancing, mortgage loan, and home insurance services.
Lower reported $300M in revenue FY'20 and has funded $3.5B in loans to date.
The company works with over 35 insurance providers, such as Progressive, Nationwide, Liberty Mutual, and Allstate.
The company has 1,505 agents nationwide.
The company recently launched a mobile app, HomeFund, an FDIC-insured deposit fund with a 0.75% annual percentage yield.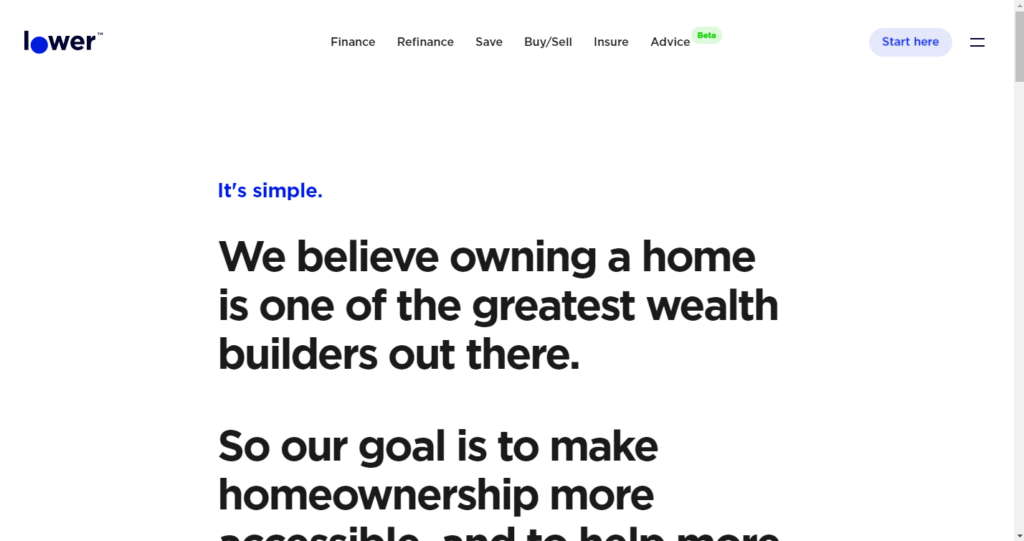 Source: Lower
WHY DOES THE MARKET MATTER?
The global digital lending platform market is expected to grow at a CAGR of 15.6% and reach a value of $20.67B by 2027, according to Brand Essence Research.
The Covid-19 pandemic created a hot residential housing market, fueled by record-low interest rates and a trend of deurbanization in major cities across the country. The rising demand for homeownership led to record-high home loan and refinancing applications throughout the year, incentivizing several mortgage lenders to file for IPOs.