This funding will also help Linus Health grow its employee count. Here are the top-line bullets you need to know.
Linus Health, a digital health platform, has raised $55M in a Series B funding round with participation from Morningside Technology Ventures and other undisclosed investors.
HOW'S THE COMPANY PERFORMING?
Massachusetts-based Linus Health combines cognitive screening tests with remote patient monitoring capabilities to diagnose Alzheimer's disease, track its progress, and treat it with lifestyle and medication changes.
The company has 40 employees, including a clinical team of neuropsychologists, consultants, and neurologists.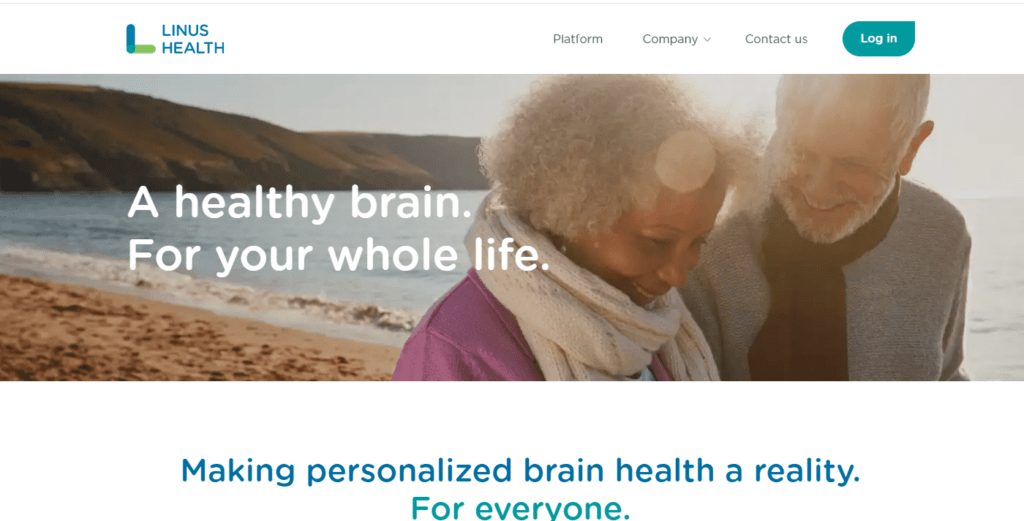 Source: Linus Health
WHY DOES THE MARKET MATTER?
The telemental health market is projected to grow at a CAGR of 24.65% and reach a value of $15.15B by 2026, according to Databridge market research.
Investments in telehealth hit an all-time high of $4.2B in the first quarter, almost double from the previous quarter a year ago, according to CB insights.