Also discussed are silicon alternatives for EVs and construction tech exits.
Today, we're talking about the disruption of Victoria's Secret, the implied IPO multiples of Uber, Lyft, and Grab, an on-demand down round, and more, including:
L Brands getting crushed: Victoria's Secret is out

Ride-hailing multiples: crazy or no?

Handy's down round: on-demand is tough

Commercial buildings get more efficient

 Automakers are looking for silicon replacements
Construction tech is having a moment
Disrupting Victoria's Secret
Victoria's Secret, owned by L Brands, has been under significant pressure as big companies and startups attack it on various dimensions. These range from comfort to fit to convenience to messaging focused on female empowerment (as opposed to VS, which is mostly known for its scantily clad models and which many say is actually marketed more to men than women).
We covered lingerie and underwear startups in our online fashion market landscape. 
Below, we'll specifically dig into the insurgents (startups) and incumbents (big companies) that are looking to clip VS' wings.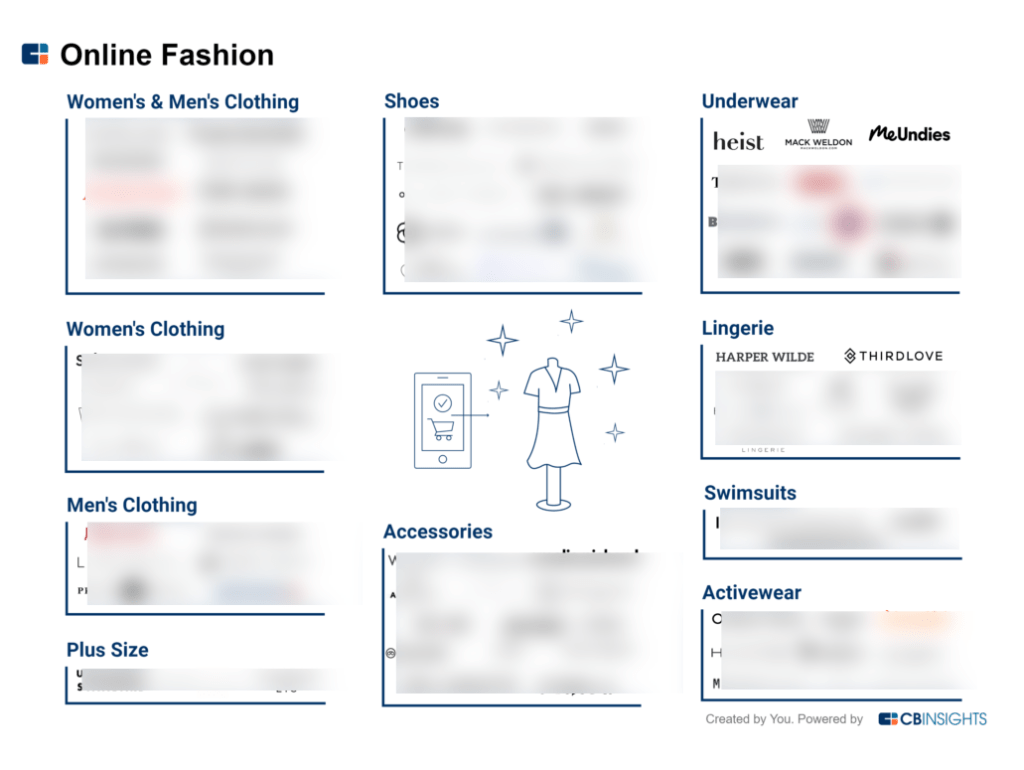 First, it's worth clarifying that this is not a case of potential disruption on the horizon.
This is disruption in process.
Being an L Brands shareholder has required a strong stomach. Beyond Victoria's Secret, L Brands owns Pink, Henri Bendel, and Bath & Body Works, among others. Still, its stock price has steadily declined during a period when the broader market has gone in a different direction.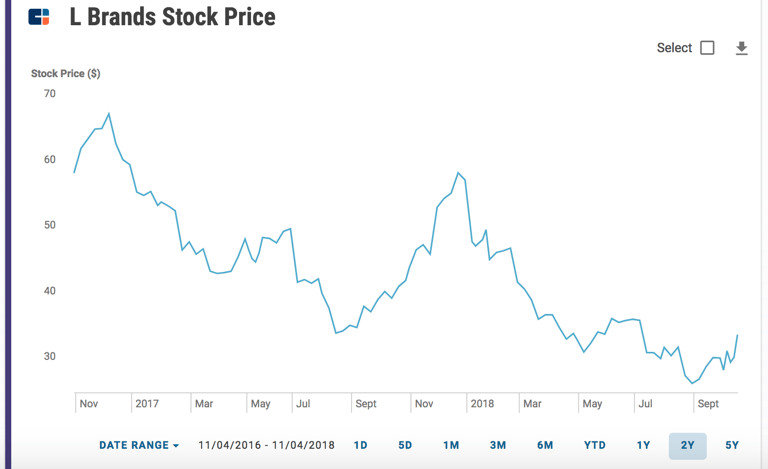 And its revenue growth has been anemic.

So who are the incumbents and insurgents attacking Victoria's Secret?