Lightspeed has been on an acquisition spree lately to build out an end-to-end e-commerce platform. Here are the top-line bullets you need to know.
Point-of-sale software company Lightspeed has acquired NuORDER, a B2B e-commerce platform provider, and Ecwid, an e-commerce platform. Ecwid has been acquired for $500M ($175M in cash and $325M in equity), while NuORDER has been acquired for $425M ($212.5M in cash and $212.5M in equity). Both acquisitions are expected to be completed by the end of September 2021.
WHO ARE THE PARTIES TO THE DEAL?
NuORDER: California-based NuORDER offers B2B e-commerce software that connects wholesalers, brands, and retailers. The company has more than 3,000 brands, such as Canada Goose, Converse, and Arc'teryx, and approximately 100,000 retailers as customers. NuORDER processed about $11.5B worth of orders in FY20-21. During this period, it generated revenue of over $20M, exhibiting 30% year-over-year (YoY) growth.
Ecwid: California-based Ecwid is an e-commerce platform provider that allows small- and medium-sized businesses to set up e-commerce sites. It currently serves more than 130,000 customers in more than 175 countries. It generated revenue of over $20M in FY20-21, a 50% YoY growth.
Lightspeed: Canada-based Lightspeed offers cloud-based point-of-sale software with features like inventory management and payment options. It caters to restaurants, retailers, and golf courses and clubhouses. It went public in March 2019. The company has been on an acquisition spree lately, snapping up companies like Vend, Upserve, ShopKeep, and Gastrofix since the beginning of 2020.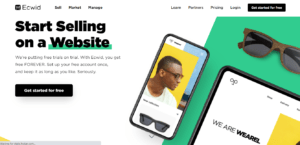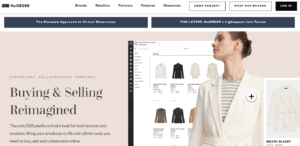 Source: Ecwid and NuORDER
WHY DOES THE MARKET MATTER?
The acquisition strengthens Lightspeed's position in the ever-changing e-commerce space:
The global e-commerce market is projected to grow at a CAGR of 14.7% and reach a value of $27.15T by 2027, according to Grand View Research.
Given Amazon's stronghold over the online retail market, retailers are differentiating themselves through assortment and convenience, and they're also consolidating through mergers, acquisitions, and partnerships.
The Covid-19 pandemic has caused many small-scale businesses and consumers to move online. Online orders have grown by 54% in the US since January, according to Emarsys and GoodData.
E-commerce investments made by brands have increased by more than 50% between 2019 and 2020.