Lifebit's total funding now stands at $70.5M. Here are the top-line bullets you need to know.
Lifebit, a provider of a global genomic data platform for drug discovery, has raised $60M in a Series B. The round drew participation from Tiger Global Management, Pentech, Beacon Capital Partners, and Eurazeo.
HOW'S THE COMPANY PERFORMING?
London-based Lifebit's platform facilitates drug discovery by linking biomedical data custodians and consumers.
The company's product line includes Lifebit CloudOS, which enables researchers to view and analyze data remotely, and Lifebit REAL, which analyzes real-world data using AI.
Lifebit's partners include the Hong Kong Genome Project and Boehringer Ingelheim.
The company has offices in London, San Francisco, and Hong Kong.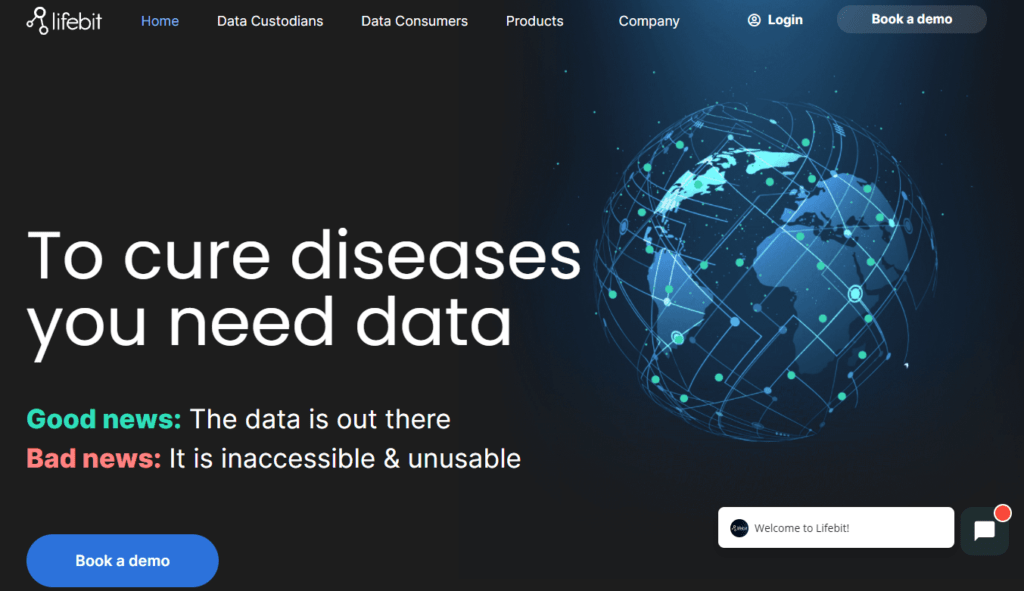 WHY DOES THE MARKET MATTER?
The global market for AI-driven genomics is projected to grow at a CAGR of 52.7% to reach a value of $1.67B by 2025, according to Markets and Markets.
The rising applications of AI-powered genomic analysis across drug development and precision medicine, a greater focus on controlling costs in those areas, and increased investment activity are fueling market growth.
The need to continuously monitor the SARS-CoV-2 virus, develop effective treatments, and prevent the spread of Covid-19 has also led to growth in this market.
Source: Lifebit
WHO DOES LIFEBIT COMPETE WITH?
DNAnexus (private), a cloud-based platform for genomic analysis, has raised $272.6M in total funding.
Seven Bridges (private), a cloud-based platform for teams that enables genomic analysis at scale, has raised $112.9M in total funding.
Foundation Medicine (acquired), a genomic profiling company specializing in cancer care, was acquired by Roche Holdings at a valuation of $5.3B in June 2018.