With the acquisition, LG Electronics will be able to enhance its cybersecurity capabilities amid the rise of connected and autonomous vehicles. Here are the top-line bullets you need to know.
LG Electronics, a technology conglomerate, acquired Cybellum, an automotive cybersecurity company, in an estimated $240M deal. LG took a 64% stake of the company in the initial stage of this deal, and the remaining assets will be acquired after the total purchase price is evaluated. The deal is expected to close in Q4'21.
Who are the parties to the deal?
Cybellum: Israel-based Cybellum detects vulnerabilities in vehicle hardware and software. The company has adopted a "digital twin approach" to monitor and identify automotive hazards and offer remedies for security risks. It has collaborated with 10 OEMs and Tier-1 suppliers in the US, Europe, China, and Japan. Some of its clients are Nissan, Jaguar Land Wanderer Harman, PTC, Toyota, and Tsusho. The company has roughly 50 employees, and its operations span across Japan, North America, and Germany.
LG Electronics: South Korea-based LG Electronics is a global electronics company that sells mobile communication devices, home electronics and appliances, monitors, and vehicle components. The company has more than 75,000 employees globally. In 2020, it generated $56B in global sales across its 5 businesses.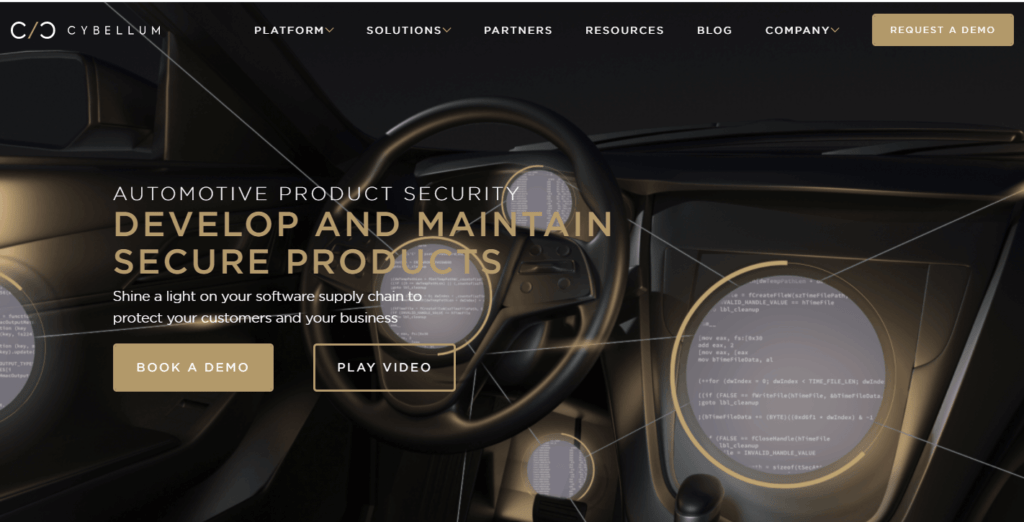 Source: Cybellum
Why does the market matter?
The global automotive cybersecurity market is projected to grow at a CAGR of 18.56% to reach a value of $8.94B by 2028, according to Market Research Future.
The increasing use of connected cars and other driverless vehicles has increased the need for solutions to help enhance cybersecurity.
Due to growing security awareness, some governments have also placed an emphasis on the use of technologies to safeguard electronic, connected, and autonomous vehicles.