This latest round of funding will help Lever enhance its R&D capabilities and expand into new markets. Here are the top-line bullets you need to know.
Lever, a talent acquisition platform provider, has raised $50M in a Series D from Apax Digital.
HOW'S THE COMPANY PERFORMING?
San Francisco-based Lever operates a talent acquisition platform, LeverTRM, that brings together applicant tracking system (ATS) and candidate relationship management (CRM) capabilities in one location. LeverTRM also supports Diversity, Equity, and Inclusion (DEI) efforts in organizational hiring.
The company's products include Lever Hire and Lever Nurture, which help leaders source the right candidates and build a talent pipeline, and Lever Analytics, which provides bespoke reports, data visualization, and hiring feedback.
The company's platform has addressed over 1M hiring opportunities to date.
Lever has more than 4,000 customers across over 60 countries, including Netflix, Mercedes-Benz, Deloitte, Spotify, Atlassian, KPMG, and Cirque Du Soleil.
A team of about 180 employees spread across the US and Canada currently supports Lever.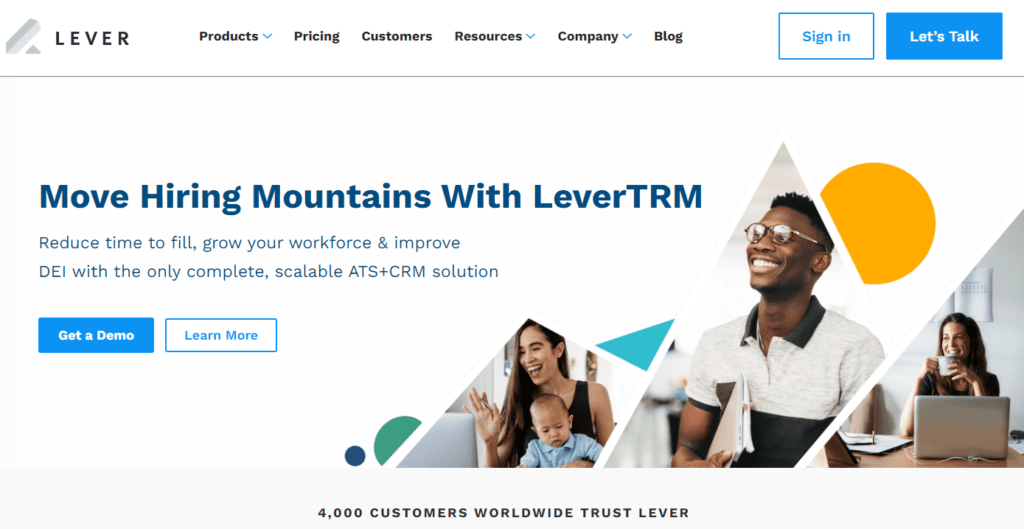 Source: Lever
WHY DOES THE MARKET MATTER?
The global recruiting software market is expected to grow at a CAGR of 7.51% and reach a value of $3.9B by 2028, according to Verified Market Research.
Rising demand for analytics capabilities as well as geographically diverse workforces is contributing to market growth.