This news comes on the heels of its Series A round. The company plans to use the funding to achieve full consumer availability. Here are the top-line bullets you need to know.
Levels, a metabolic health company, has raised $38M in a Series A. The round drew participation from Andreessen Horowitz and AirAngels, among others.
How's the company performing?
New York-based Levels provides continuous glucose monitors that enable users to gain insight into their metabolic health.
In addition to supporting diabetes prevention, the company also addresses physical and cognitive performance as well as inflammation and other health issues.
Levels currently caters to a beta community of 25K paying members.
The startup has an office in New York.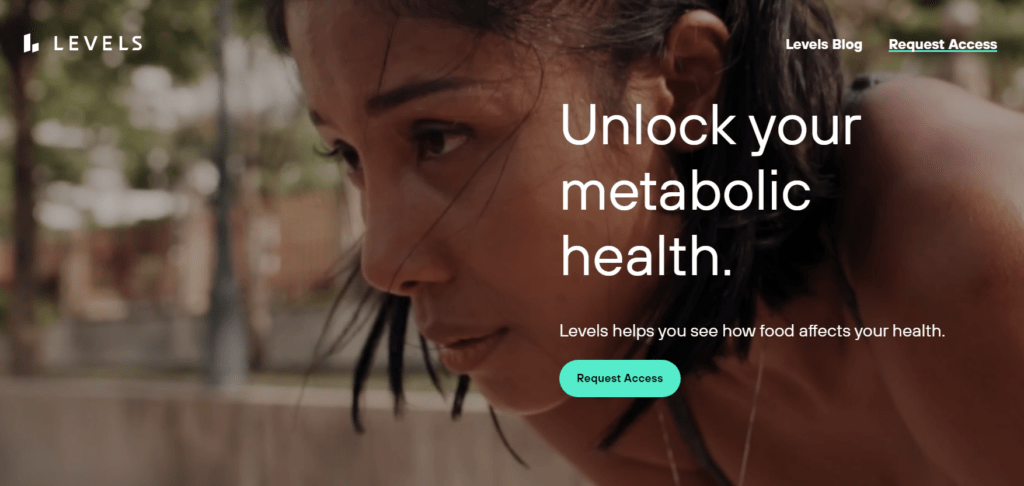 Source: Levels
Why does the market matter?
The global mHealth (mobile health) apps market is expected to reach a value of $314.6B by 2028, growing at a CAGR of 34.8%, according to Fortune Business Insights.
The rising prevalence of chronic diseases that require continuous monitoring has increased the demand for these apps.
Given that these apps allow monitoring to be conducted remotely, adoption has risen considerably since the onset of the pandemic.