The funding will help Lendis scale its platform, expand geographically, and hire more staff. Here are the top-line bullets you need to know.
Lendis, a workspace management startup, has raised $34M in Series A funding and $57M in debt. The equity round drew participation from Circularity Capital, Keen Venture Partners, HGDF, and KPN Ventures, among others. The debt was financed by undisclosed investors.
HOW'S THE COMPANY PERFORMING?
Germany-based Lendis provides a B2B SaaS solution to help businesses select, manage, and administer their office equipment by renting them out to both in-office and remote employees.
In 2020, the company's revenue tripled and the number of customers doubled.
Since being founded in 2018, Lendis has equipped over 100K employees at more than 1K companies including Hochtief, Bitburger, Lufthansa, Personio, AboutYou, and WWF.
The startup is supported by a team of 100 employees and has an office in Berlin.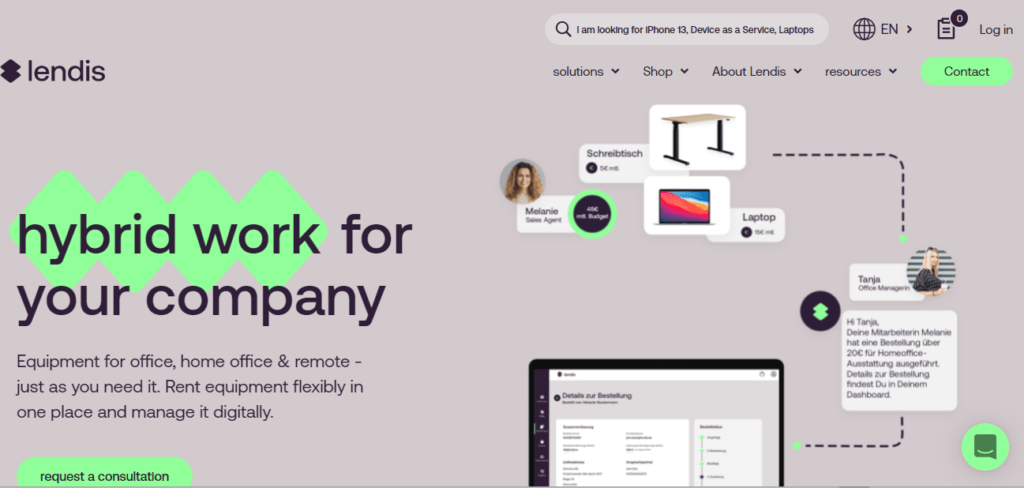 Source: Lendis
WHY DOES THE MARKET MATTER?
The global IT asset management market is projected to reach a value of $2.1B by 2026, growing at a CAGR of 11.4%, according to Mordor Intelligence.
The growing demand for integrated IT systems and infrastructure around the world — particularly amid the rise of remote work during the pandemic — is a major factor spurring the market's growth.