Legion plans to use the funding to fuel development of its employee scheduling platform. Here are the top-line bullets you need to know.
Legion, an AI-powered workforce management platform, has raised $50M in a Series C with participation from Dollar General, Stripes Group, and XYZ Ventures, among others.
How's the company performing?
California-based Legion provides an AI-enabled workforce engagement platform to help labor-intensive businesses in retail, hospitality, food services, and more manage their hourly workforces. Its platform predicts when employees are most needed and matches schedules per employee preferences.
The company saw a 391% year-over-year revenue growth in 2020.
Legion caters to around 500,000 employees from over 20 companies, which include Dollar General, Six Flags, Portillo's, Barry's, and Soul Cycle, among others.
The company states that its clients experienced a 50% reduction in scheduling time and 95% employee engagement using their software.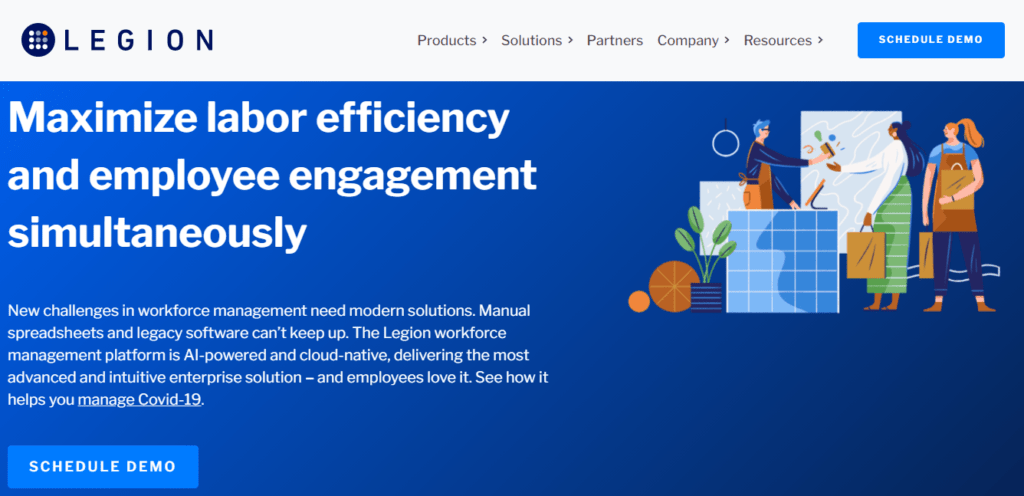 Source: Legion
Why does the market matter?
The global workforce management software market is projected to grow at a CAGR of 6.38% and reach a value of $9.93B by 2026, according to Mordor Intelligence.
The gig economy is experiencing exponential growth and is expected to generate $455B in billing in 2023, according to Statista.
According to the Bureau of Labour Statistics, there are more than 73M hourly wage workers in the US, all of which are contributing to the growth of the industry.