The funding will help Leapwork expand its footprint in North America. Here are the top-line bullets you need to know.
Leapwork, a no-code process automation tools provider, has raised $62M in a Series B. The round drew participation from KKR, Salesforce Ventures, DN Capital, and Headline.
HOW'S THE COMPANY PERFORMING?
Denmark-based Leapwork helps non-technical teams in healthcare, banking and financial services, retail, and logistics sectors automate scheduling and workflow processes. It claims that its technology can elevate productivity by 97% and decrease software application-related errors by 90%, thereby enabling its customers to accelerate time to market.
The company has reportedly doubled its customer base year-over-year, and it now reaches more than 300 clients worldwide. Some of its clients include Mercedes-Benz, PayPal, BNP Paribas Cardif, and ConocoPhillips.
The company employs 170 people across 9 offices located in various parts of Europe, Asia, and North America.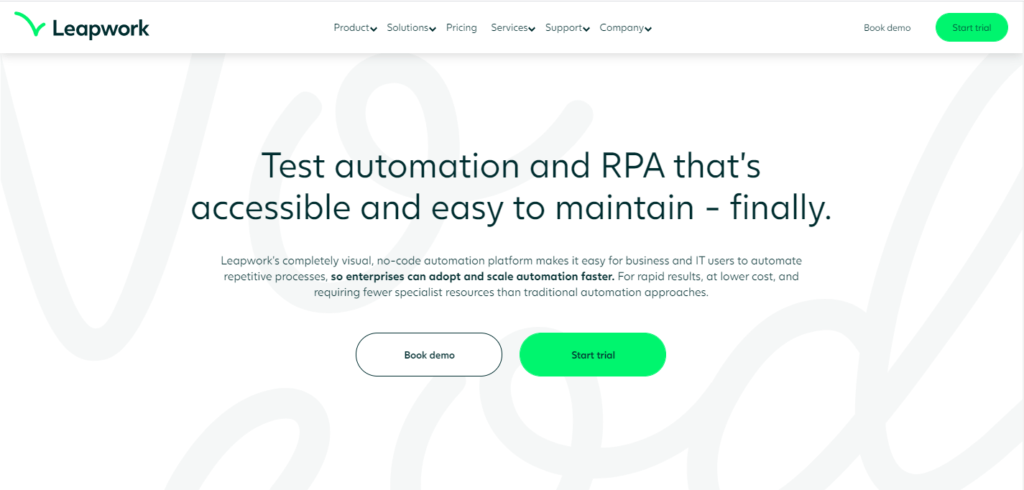 Source: Leapwork
WHY DOES THE MARKET MATTER?
The automation testing market is projected to grow at a CAGR of 33.4% to reach a value of $60.4B by 2026, according to Reports and Data.
Use of artificial intelligence (AI) and machine learning (ML) in software testing, performance testing, and workflow automation has proven to reduce the test lifecycle, increasing the demand for intelligent automation tools in the market.
Amid the Covid-19 pandemic, vendors have increasingly turned to artificial intelligence and robotic process automation (RPA) technologies to support operations.