Market Map
From digital payment networks to mobile-first banking, these 180+ tech companies are driving LatAm's fintech boom.
Fintech in Latin America has reached an inflection point in the eyes of consumers and investors.
Just 6 years ago, Latin America-based (LatAm) fintech companies raised less than $50M. Fast forward to 2019, LatAm fintech companies raised approximately $2.12B across 139 deals, both new annual records.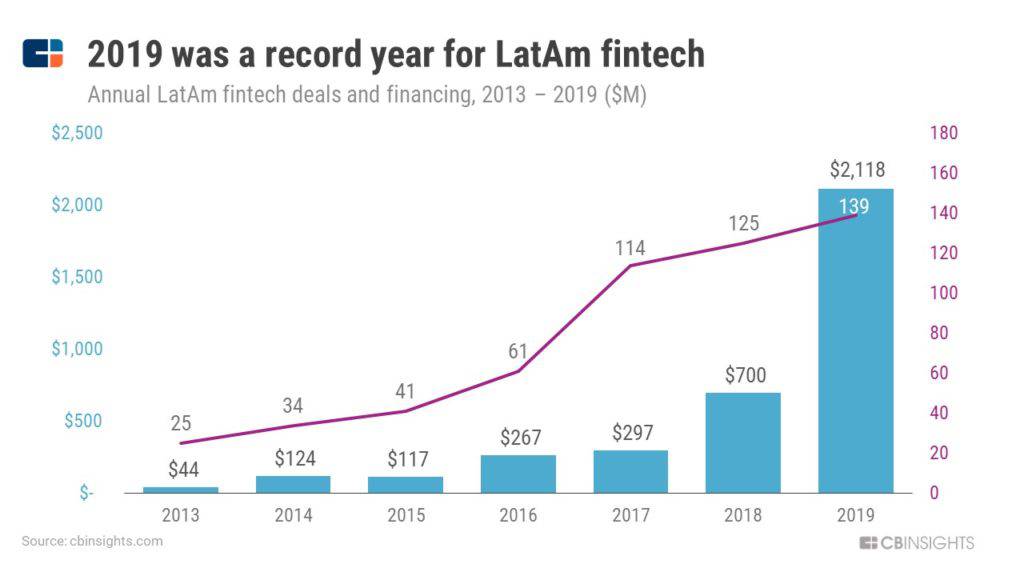 The record year for deals and funding follows a tumultuous period for some countries in Latin America. The region has been facing a range of macro-economic pressures including political uncertainty, hyperinflation, and economic stress over the last several years. Despite these pressures, the fintech sector has been resilient.
LatAm was one of the fastest-growing regions for fintech in 2019. In Q2'19, it topped both China and India for fintech funding and surpassed China in deals for the first time, according to CB Insights data.
Consumer enthusiasm is returning following key fiscal-monetary policy wins in Brazil. If the economic outlook remains strong, fintech is well-positioned to continue to grow in 2020 and beyond.