Market Map
From crypto exchanges to digital wallets to challenger banks, these 160+ tech companies are reshaping the financial services industry in Latin America. 
Latin America has become one the fastest-growing fintech hubs in the world in recent years. 
download the STATE OF FINTECH Q2 2022 report
The Covid-19 pandemic accelerated the region's fintech boom. As physical bank branches and shops closed, formerly cash-dependent consumers turned to digital solutions to make day-to-day transactions. Government aid distribution efforts also encouraged the adoption of digital wallets, bringing a large portion of the unbanked population to the financial system in a matter of months. 
Investors are paying attention. Latin America-based fintechs raised a record $8.4B in funding across 150 deals so far in 2021.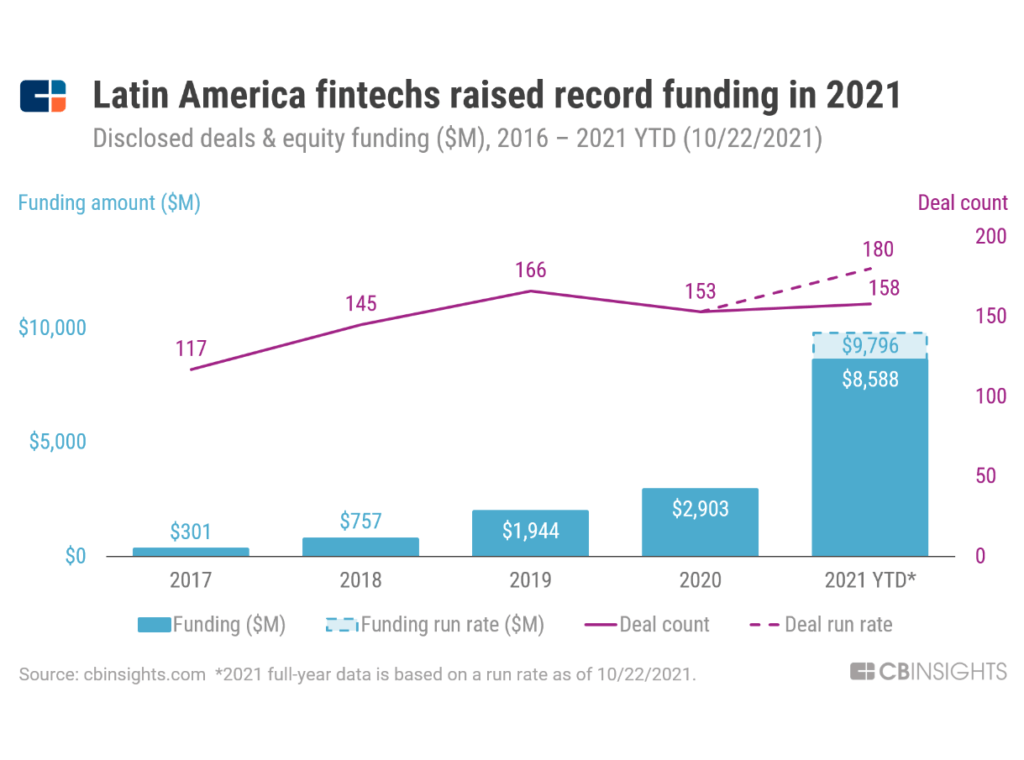 Using CB Insights data, we identified 160+ startups operating in Latin America that are leveraging technology to offer financial products and services to individuals and businesses.
This market map is not intended to be exhaustive of the space. Categories are not mutually exclusive, and companies are mapped according to their primary use case. We used the conventional definition of Latin America to include all countries in the following regions: South America, Central America, the Caribbean, and Mexico.
Please click to enlarge.